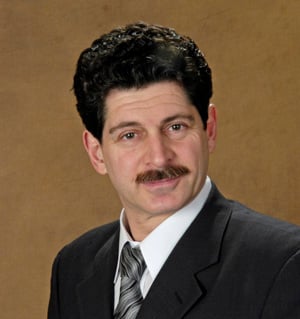 A judge's decision to label a Newmarket, Ont., man a dangerous offender for possessing child pornography and attempting to kidnap and murder a young child lowers the bar for putting people behind bars indefinitely, according to his lawyer.
Ontario Superior Court Justice Guy DiTomaso sentenced Matthew Byers to an indeterminate period of detention after granting the Crown's dangerous offender application.
In 2005, police picked up Byers, who had no criminal record at the time, in a wooded area near a local school. They found him with a backpack containing child pornography and a rape kit consisting of condoms, duct tape, and electrical wire. They also turned up writings that detailed a plan to kidnap and rape a passing child.
In addition, police found further writings that outlined Byers' plan to rape and murder the 11-year-old child of a friend. He was also convicted of attempted murder over another incident in which he was discovered breaking into the friend's house the week before his arrest.
Byers' defence lawyer, Daniel Brodsky, says it's the first time he's seen a person labelled a dangerous offender without a physical victim for any of the crimes. Byers claimed he was never going to carry out the plan, but DiTomaso disagreed after finding his actions had gone beyond mere preparation.
"Here you've got a judge who has determined that [designation] based upon what my client wrote, first that he was going to do what he said he was going to do in the writing, and second that he couldn't be stopped from doing it in the future even though he's never physically hurt anybody," Brodsky says.
Brodsky had argued during the hearing that the court should designate Byers a long-term offender, which would allow him to serve his sentence at a high-intensity treatment centre to help him control his sexual desires, followed by a period of strict supervision to ensure he continued taking his medication and was responding well to it.
"Ordinarily, when a client is charged and convicted of a crime, you punish them to see if the punishment works," Brodsky says. "This would be a very different case if Mr. Byers came to court and he was a person who had been in trouble before, was punished, and that didn't work or the state tried to treat him before and the treatment didn't work."
Byers, who's now 35 years old, has been diagnosed with alcohol and cocaine dependencies, as well as pedophilia by expert witnesses on both sides, although a doctor who conducted an assessment for the defence wrote in his report that his risk could eventually be managed in the community. 
But DiTomaso said evidence that his risk could be reduced to an acceptable level amounted "to no more than an expression of hope that perhaps treatment and control may be successful in time."
"Mr. Byers suffers life-long disorders for which there is no cure," DiTomaso wrote in his July 6 decision. "I find the court cannot gamble with the lives and safety of children in the community. In this case, the protection of the public does not involve taking a chance."
According to the decision, Byers had demonstrated an inability to control his sexual impulses in the past. At the same time, the strength of the urges suggested he may not be able to do so in the future. After his conviction, more writings were discovered in Byers' cell that detailed sexual activity between a pedophile and an eight-year-old girl.
"I find these writings speak to Mr. Byers' inability to regulate his sexually deviant fantasies, even when not disinhibited by drugs or alcohol and even while in custody facing a dangerous offender hearing," DiTomaso wrote.
In addition, DiTomaso questioned whether Byers was prepared to engage in treatment, including medication to reduce his sex drive. "I find there is uncertainty about Mr. Byers' willingness to take sex-drive reducing medication and about the impact such medication could have in reducing his risk," DiTomaso wrote.
In any case, DiTomaso said, the level of supervision proposed by the defence went beyond what the Correctional Service of Canada could offer.
But that wasn't good enough for Brodsky. "I think it's wrong to think you can make someone a dangerous offender because you, the government, don't spend the money to put in the programs to supervise people in the community," he says.
Byers has filed notice to appeal the decision, which Brodsky says placed too much onus on his client to show he wasn't a risk to the public. "I think this case lowers threshold to being found a dangerous offender in an alarming way. In a civilized, democratic society, if the state is going to take your liberty away, it has to be the state who has to prove why.
"Nobody likes talking about offenders who are planning or actually carried out an offence against children, and it may be frightening to people out there to think about it, but there's a relatively large population of sex offenders out there who have pedophiliac tendencies. Most of them, once they're treated, don't reoffend."
For related content, see
"Dangerous versus long-term offenders."