The Ontario Superior Court has certified a class action that will consider the copyright in legal documents as it pertains to commercial corporations.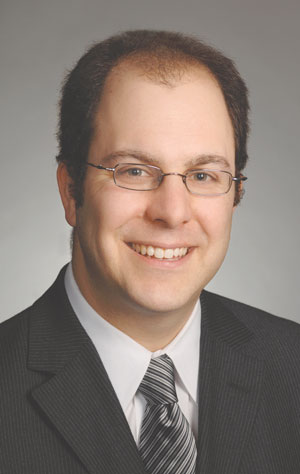 Writing in
Waldman v. Thomson Reuters Corp.
, Superior Court Justice Paul Perell certified a $51-million class action against Thomson Reuters after he found several issues brought by Toronto lawyer Lorne Waldman met the test for certification.
Waldman, who launched the action in 2010, alleges Thomson Reuters' Westlaw Litigator service infringed his copyright and moral rights, as well as those of other lawyers, by making more than 100,000 pleadings, court motions, affidavits and facta available online in several downloadable formats after copying them from court files. None of the allegations have been proven in court.
In response, Thomson Reuters, which owns Law Times, argued it had invested substantial amounts for the files produced on Litigator and insisted it never infringed copyrighted materials. Thomson Reuters also argued, among other things, the defences of fair dealing, implied consent, and freedom of expression.
In opposing the certification of the class proceedings, Thomson Reuters further argued that Waldman was attempting to thwart access to public court documents and undermine the province's open-court system, access to justice, behaviour modification, and judicial economy.
"This is not a case where there has been a groundswell of complaints, giving rise to a perceived need for access to justice," Thomson Reuters argued in its factum.
"Nor is this a case where the proposed class members confront a barrier to access to justice as a result of either fear of, or lack of awareness of how to protect their perceived rights."
The company went on to   highlight the public policy issues at stake.
"On the contrary, Litigator serves the recognized and important public policy objective of providing access to publicly filed court documents.
Access to these documents is part of our open-court system, and completely uncontroversial. It is even accepted by the plaintiff."
But Perell found the test for certification represented a "very low bar" for plaintiffs and limited his function as a gatekeeper to "ensuring that the technical and procedural elements of the test are satisfied, which, subject to some adjustments, is the situation for the case at bar."
"Viewed globally, the class action will not be unmanageable and indeed may not have to be managed much, if Thomson is correct that class members are not interested in pursuing claims," wrote Perell.
"The copyright in legal documents is not a settled matter," he added, noting the "serious policy questions" about how much copyright protection legal documents should have.
It's the first time the court will provide specific clarification on these issues in copyright disputes between lawyers and commercial corporations, according to intellectual property practitioners.
"The central question in this case appears to be, do lawyers retain the copyright for court documents when they are on public file?" says Ronald Dimock, a partner at Dimock Stratton LLP and a claimant in the action.
"After that, the question becomes whether the court document is an original document and contains original expressions, which more often than not they do. Then, we must ask to what extent can someone else reproduce that content without infringing on the holder's rights?"
Dimock adds that although some people could argue there have been many precedents already, the court's ruling marks the first time copyright infringement issues have moved from a mainly "lawyer-to-lawyer issue" to a commercial regulation matter.
As part of the ruling, Perell certified several common issues raised during Thomson Reuters' defence, including whether the company has a defence to copyright infringement or the violation of moral rights based on "fair dealing, the open court principle, freedom of expression, the necessity of using the idea of the court document as it is expressed, or a business or professional custom or public policy reason. . . ."
"Thomson Reuters has reviewed the Superior Court's decision and will be seeking leave to appeal to the Divisional Court," says Andrew Bernstein, counsel for Thomson Reuters and a partner at Torys LLP.
"Whatever the outcome of the certification process, Thomson Reuters is confident in its position on the merits and will be vigorously defending the claim."