The purported president of a Japanese medical supply company has allegedly sent e-mails to more than a dozen lawyers across Ontario and the United States in an attempt to defraud them through a bad-cheque scheme that practicePRO describes as one of the first and "most convincing frauds" in intellectual property law the organization has ever seen.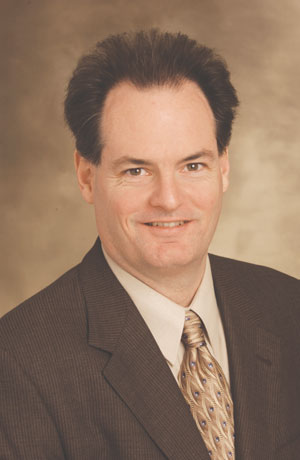 According to practicePRO, Dan Nagasakii of CCP Group International allegedly contacted several Ontario lawyers before the holiday break last month to inquire about legal services in a fabricated case of a breach of a licence involving the company.
In correspondence with lawyers, Nagasakii would accuse his company's client of breaching a licence agreement with it. The client, in announcing its intention to resolve the matter, would then send a cheque for damages to the lawyer's office.
From there, the lawyers would be asked to wire the funds, apart from fees and costs, to an offshore account where Nagasakii allegedly hoped to collect the money, according to a practicePRO advisory issued last month.
"We've had about a dozen or so reports over the last month," said Dan Pinnington, director of practicePRO. "They began trickling in during the first week of December and after our blog post about Nagasakii on Dec. 9.
We've seen a report from Quebec, reports from Hawaii, New York, California, and a few in Ontario as well."
Lawyers, then, should be on guard for signs of things that don't add up, Pinnington notes. "Fraudsters will provide you with a variety of official-looking documents, and it may be very hard to tell which are real and which are fake.
They will have corporate certificates, official documents. . . . You name it and they'll have it. We've seen hundreds of them here, although this is the first time they seem to be specifically targeting the intellectual property bar."
So far, however, only one lawyer has been duped by the scam and reported it to practicePRO in Ontario. The others have only received e-mails from Nagasakii.
In an example of those e-mails posted on the practicePRO web site, Nagasakii produces several of his official-looking documents and other materials for the victimized lawyer, who agreed to share his correspondence in the scam.
Although the initial e-mails appear relaxed and Nagasakii seems to have an official-looking web site, he becomes more urgent as the money begins to change hands, something the practicePRO notice says is a red flag.
"Please can you ask your Bookkeepers to send me the wire transfer slip so I can confirm to my bankers that my funds have been sent as I am indebted to them and they are mounting so much pressure on me here," Nagasakii allegedly wrote to the lawyer.
"Thanking you for your anticipated cooperation."
Shortly after, the lawyer sent an e-mail in reply saying he had discovered the funds were fraudulent and had reported Nagasakii to the police.
According to Jonathan Colombo of Bereskin & Parr LLP, such scams are "very uncommon" in intellectual property law. The Nagasakii one, he adds, "doesn't make sense."
"I would imagine it would be very uncommon in the intellectual property world because most things in our world take months to do. There may be some ability for fraudsters, but I would imagine it would be more pronounced in other areas where the turnaround time is much quicker."
Caution, according to Colombo, is key. "I think the best advice is to follow LawPRO's warning and don't do anything until you know for sure that the money isn't fraudulent.
If it happens to be taking longer than normal, just wait for the cheque to clear before you do anything."
Pinnington, meanwhile, says lawyers who are unsure if the e-mails
they receive are fraudulent can also
contact LawPRO.
"We have people who are dedicated to answering your questions and are very familiar with these fraudulent documents and e-mails," he says. "Call us up and we'll walk you through it."