With the Ebola outbreak in west Africa on the minds of many people, the Canadian Bar Association has released a guideline to help lawyers advise employers on how to plan for pandemics.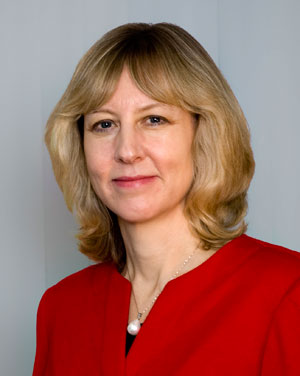 Employers' duty to ensure the health and safety of employees could expand to protection during outbreaks, according to the guideline, which provides tips on what to consider while drafting workplace pandemic plans.
The due diligence expected of employers under workplace safety legislation "could be read to include having a pandemic plan or policy in place as governments generally promote pandemic planning as an important step in protecting employees, customers and service recipients from illness in the event of a local disease outbreak or pandemic," according to the CBA guideline.
Sheila Osborne-Brown, co-chairwoman of the CBA working group that prepared the guideline, says planning for pandemics is a necessary risk-management strategy as the question isn't so much whether but when a pandemic will happen.
"Lawyers need to be prepared in advance to deal with it," says Osborne-Brown. "So this is really something to bring people's attention to the possibility of a pandemic arising and to have them actually put their minds to actually doing a pandemic plan and speaking to their clients about whether or not their clients have done a pandemic plan."
According to John Illingworth, an occupational health and safety lawyer at Gowling Lafleur Henderson LLP in Waterloo, Ont., an outbreak doesn't have to reach a pandemic level to require employers to take action.
But while the duty to protect employees is clear, how to go about doing that isn't always obvious. One suggestion is requiring vaccination as a condition of employment. But "being required to have a flu vaccination or to take anti-viral medicine in the work context could generally be construed as an intrusion into a person's right to privacy and bodily integrity," according to the guideline.
"However, these personal rights will be balanced against an employer's duty to provide employees, clients and customers with a safe environment."
Another issue is how the employer would come to be aware of an employee's infection. "Generally, employees have a right to privacy regarding their specific medical information," according to the guideline.
"Employers may ask about the general nature of the illness or disability, for a doctor's note to confirm the medical reason for an absence, and for information that is relevant to the return to work and any necessary accommodation. The right to privacy is balanced with the employer's right to manage the workplace."
Illingworth says employees generally enjoy the right to privacy regarding specific medical information.
"While I agree that the right to privacy must be balanced with the employer's right to manage the workplace, I would say that it would be a relatively high threshold for an employer to be entitled from a health and safety point of view to insist on information regarding the nature of the illness," he says.
"Now certainly in a pandemic situation, one could see that as a type of exceptional circumstance where information may be warranted from a health and safety perspective."
Once an employer is aware of a worker's infection, it may require the employee to work in an isolated area, leave work or stay away from the workplace while showing symptoms of communicable diseases, according to the CBA guideline.
And when outbreaks happen, employees may refuse to work on the basis that there's a threat of infection in the workplace.
"Employers are generally prohibited from taking disciplinary action or dismissing an employee who has raised a health and safety concern, unless the employer can prove that the employee willfully abused the rights protected by the law," according to the guideline.
Often, the law requires employees who refuse to work to contact a supervisor immediately.
"I would say that work refusal under the occupational health and safety legislation is a very specific process and its application to communicable illnesses is an evolving area of jurisprudence," says Illingworth, adding many federal cases of work refusal during the SARS outbreak weren't justifiable.
But he adds: "I'd caution employers that those findings shouldn't necessarily be confused with whether or not it's a reasonable precaution to have procedures in place."
During outbreaks, another consideration is accommodation of workers who have to stay home to take care of family members who have fallen ill, according to the guideline.
"Under some employment standards legislation, employees may be able to take leave, with or without pay, to take care of an ill family member or to be at home with children whose day care or school has been temporarily closed due to an illness outbreak. Compassionate care leave may also be covered in a collective agreement, by employment standards legislation and under Canada's Employment Insurance Act."
Employers could also identify positions for accommodation, such as reassigning pregnant or breastfeeding women if their regular job requires contact with members of the public.
Among the many other issues to consider prior to an outbreak are the protective measures the employer would put in place for clients or customers such as increased cleaning procedures, provision of hand sanitizers and masks, and limited face-to-face meetings.
Osborne-Brown says employers need to also think about what happens after a pandemic. "Of course, you're going to have people who are going to be grieving, who have been either caring for someone else — so physically and mentally tired — but also having to deal with the fact that either a family member or a co-worker has been very ill or has passed away. That's also something we can't forget."