A Bayfield, Ont. man has been charged with two counts of criminal harassment and two counts of defamatory libel after allegedly spreading false information about several lawyers, members of the police, and justice officials in Guelph, Ont.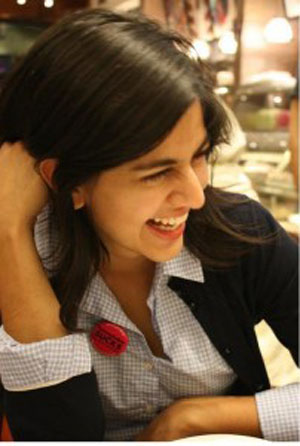 Members of the Guelph Police Service's Investigative Support Unit arrested Randolph Steepe, 60, Aug. 9. The arrest followed a criminal harassment investigation against Steepe that began in May.
Guelph Police Sgt. Douglas Pflug says the charges are part of "an ongoing child custody investigation involving Mr. Steepe," but declined to comment further about the details of that investigation or Steepe's family law matters.
According to a press release by Guelph police regarding the investigation, Steepe had "sent out copious amounts of false and vexatious documents" to numerous associates and family members of two unnamed people including their employers.
At the time of the investigation against him, Steepe was "acting on behalf of a friend in a legal proceeding against one of the victims," states the release.
Several of the victims of Steepe's alleged defamatory statements are the subject of a press release by an Internet-based group calling itself The Royal Legionaires Corps.
On its web site, the corps refers to itself as "a historic joint task force investigation of social service agencies, law enforcement, and a family court judge in Guelph, Ontario responsible for child abuse/protection."
According to an online press release issued by the corps earlier this month, a "Commander Steepe" alleges a family judge, two police officers, local Family and Children's Services staff, and three Guelph lawyers "fail[ed] to fully investigate and protect our children against known child abuse predators and those that protect them."
One of the Guelph lawyers named in the press release, Gerald Punnett, says he has come into contact with Steepe in the past, adding it was "not a pleasant experience," but declined to comment further.
According to the corps' press release, it began its investigation into the lawyers and members of the justice system after it received "whistle blower evidence" of allegations of child-related charges against a corrugated packaging and recycling solutions company employee in Guelph.
The man's identity is protected from publication under provincial child welfare legislation.
Criminal charges for defamatory libel are rare in Canada.
While provincial data on the number of cases involving criminal defamatory libel compared to civil libel aren't often publicly available, and in some cases not recorded, Sheetal Rawal, an articling fellow at the Canadian Civil Liberties Association, says the association has seen a number of cases involving criminal defamatory libel this year.
"It's concerning to us in the sense that defamatory libel includes expressions or criticisms of public officials or government figures under the criminal code," says Rawal. "We see that as particularly troubling for a democracy, where citizens should be allowed to have a meaningful discussion about those in power. It's concerning when you have a tool that shuts down that expression."
Under s. 301 of the Criminal Code, anyone who publishes a defamatory libel is guilty of an indictable offence and can be imprisoned for up to two years. In addition, under s. 300 of the Criminal Code, anyone who publishes a defamatory libel that they know to be false can be jailed for up to five years.
But, the line between what constitutes criminal libel and what constitutes the more commonly used civil libel is often blurred, and there's doubt as to whether these criminal provisions are constitutional in the face of the Charter of Rights and Freedoms, says Rawal.
"We believe ss. 300 and 301 of the Criminal Code are too broad," says Rawal. "In fact, s. 301 of the Criminal Code has been found unconstitutional in four jurisdictions."
Those jurisdictions include New Brunswick, Ontario, Newfoundland and Labrador, and Saskatchewan. However, the issue has never made its way to the Supreme Court of Canada.
According to former Fredericton, N.B., chief of police Barry MacKnight, since 1988 there have been 12 complaints to the Fredericton Police Force under the Criminal Code criminal libel provisions. Four of those occurred between 1988 and 2006, while eight occurred between 2007 and 2012. Of the 12 complaints, 10 were concluded without charges, and two cases remain under investigation.
MacKnight provided the data in response to a request for information made by the Canadian Civil Liberties Association in February. The information was requested as part of the association's investigation into the arrest of New Brunswick blogger Charles LeBlanc.
LeBlanc had been arrested after posting comments on his blog about a city police officer. The provincial government ultimately released a statement in May saying it wouldn't pursue the charges against LeBlanc, however, because it believed s. 301 of the Criminal Code was unconstitutional.
As for Ontario, while provincial data on the number of criminal defamatory libel charges are not readily available, this is not the first time family law matters have sparked controversy outside Ontario's courts.
Activist group Canadians for Family Law Reform, an organization that describes itself as a watchdog over family court matters, picketed outside the Sarnia courthouse in February in protest against local family lawyers who they felt were creating added conflict between former spouses in order to cash in on cases languishing in the province's court system.
As for Steepe, it also isn't the first time he has raised eyebrows in Guelph.
More than two years ago, local press reported Steepe had commissioned Fergus, Ont., glass-blower Stephen Kitras to design a glass sculpture that would allegedly honour fallen Canadian soldiers during the Vancouver Olympic Games and would later reside at Rideau Hall. However, the sculpture was never part of the Olympic Games or on display at Rideau Hall.
Steepe did not respond to requests for comment. He is scheduled to appear in provincial court on Sept. 28 in Guelph.