Lawyers and law firm staff in the Bay Street corridor may get a sense of what it feels like to be in a high-security zone when the G20 summit comes to the Metro Toronto Convention Centre this June.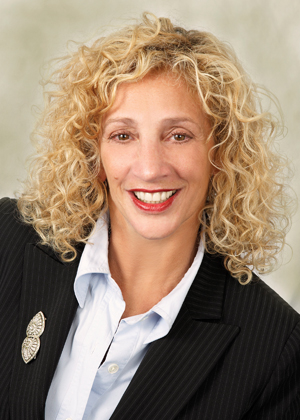 It's an issue that has law firms talking. "The police have told us that they don't anticipate shutting down the security zone, but we do want to have business continue and ensure our staff's safety insofar as protesters are concerned," says Sharon Mitchell, Gowling Lafleur Henderson LLP's Toronto-based chief operating officer.
What is known so far is that the RCMP-led G20 integrated security unit, with support from the Canadian Forces, the Ontario Provincial Police, and Toronto and Peel Region police, will establish a downtown security perimeter for the June 26-27 event. What isn't yet known is the perimeter's blueprint.
"We appreciate the impact on those who will be inside the perimeter and we will try to ensure that the perimeter is as limited as possible," says Sgt. Leo Monbourquette, the RCMP unit's media relations co-ordinator.
Although the City of Toronto indicated it preferred Exhibition Place on the waterfront as a venue, security officials maintain that using the convention centre will produce a smaller security footprint than more isolated places.
Still, the Waterfront Business Improvement Area says police have advised that the zone's northern boundary could reach Queen Street with the east-west area extending from Yonge Street to Spadina Avenue. City Coun. Adam Vaughan told the Toronto Star he believes the southern boundary could touch the Gardiner Expressway.
Given Pittsburgh's experience at the 2009 G20, these parameters seem realistic.
Although that city's perimeter was slightly smaller at three-quarters of a kilometre by one-quarter of a kilometre, it embraced a less complex neighbourhood.
The Toronto site, by contrast, is near the Rogers Centre, Union Station, the island airport, the railway lands development and its thousands of residents, and the underground PATH system.
Otherwise, Pittsburgh's security featured a pedestrian-only zone accessible from just two checkpoints, an outer car-free area, background checks, identity verification, and metal detectors.
"If someone has a legitimate business or residence, they'll have access through an accreditation process," Monbourquette says. "As for customers, clients, and visitors, there will possibly be inconveniences, and we will likely encourage businesses that can do so to go to their clients and customers instead of having meetings at their own premises."
For her part, Mitchell says client access is not what's foremost on the firm's mind.
"It's not uncommon for lawyers to go out to meet clients, and we'll encourage them to do so and refrain from inconveniencing clients by holding meetings at our office," she tells Law Times. "Technology also allows many of our lawyers and staff to work at home these days."
But the majority of staff still have to get to the office to keep the firm functioning. To this end, individual building security teams are working with police.
"I think we're going to see two levels of accreditation: one with respect to approaching the actual site of the summit and a second regarding access to buildings within the outer security zone," Mitchell says.
Until the security perimeter and restrictions are established, law firms, like other businesses, can only do so much to prepare for the summit. But it's unlikely the security blueprint will be available before May. By then, the RCMP unit will have held a late-April town hall meeting in order to seek stakeholder input.
Meanwhile, law firms are co-operating with other businesses and institutions in providing input, keeping abreast of information, and exchanging ideas to ensure safety and the smooth flow of business.
Within the profession, several firms are taking an active role in the process. Discussion on preparations for the summit, for example, was on the agenda at an informal meeting last week. Still, individual firms are at different stages in their plans.
Blake Cassels & Graydon LLP says planning is "well underway" but it's "premature" to comment further. Bennett Jones LLP won't have an action plan until it has heard from its property managers.
"Our plans would be an extension based on their provisions," says firm spokesman Michael Fiorini.
Borden Ladner Gervais LLP will "have comprehensive plans in place to ensure that we are providing our clients with the best possible service in a timely manner."

Cassels Brock & Blackwell LLP has "no special plans in place" and Stikeman Elliott LLP advises that "not much [is] going on here at this time."