It's just a matter of time before artificial intelligence and robotics put a lot of law firm associates and paralegals out of work, according to a report authored by Jomati Consultants LLP.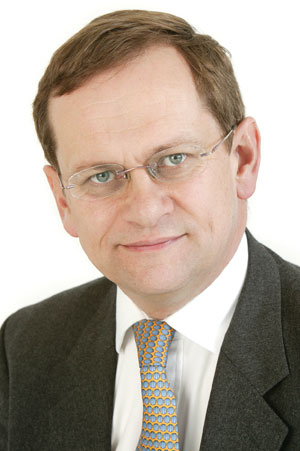 "[Artificial intelligence] and robotics will revolutionize the legal sector," says Tony Williams, founder of Jomati Consultants, a leading British-based strategic consultancy to the legal profession.
"Law firms will see nearly all their process work undertaken by AI bots, completely upending the traditional associate leverage model."
"Civilisation 2030: The near future for law firms," a study released by Jomati Consultants in November, predicts that workplace robots and their artificial intelligence processing systems could be in general production by 2030.
Williams acknowledges that promises regarding robots have failed to deliver in the past. But he maintains that the emergence of rudimentary artificial intelligence bots that can act autonomously in digital space or within a mobile machine portend a different outcome this time around.
"For years, law firms have amassed vast stores of knowledge management files," says Williams.
"Knowledge bots would go beyond the retrieval function of today's [knowledge management] software by putting all this material to work."
David Holme, chief executive officer of Exigent Group Ltd., a global legal services outsourcer and consultancy headquartered in South Africa, says that's already happening. "There are tools on the market that automate standard consumer documentation and that claim to have contract drafting and development intelligence," he says. "Not only are these tools getting better all the time, but AI is being designed and built for much more complex stuff than this."
The impact on associate and paralegal workload could be cataclysmic.
"AI bots could foreseeably take over any work with a systemic component that involves the processing of information," says Williams. "That includes low-level knowledge economy work, like due diligence, that is currently performed by very junior lawyers."
Salaries for lawyers doing these types of tasks, which also include file and data checking, collation, data linking, and document improvement, is in the range of $100,000. According to the Jomati Consultants report, licensing fees for bots smart enough to work independently in a leading law firm will initially cost about $500,000 with the cost going down over time.
"Even at this price, the bots would be worth the cost as they can work 24 hours a day, 7 days a week with no downtime, thereby eclipsing the chargeable hours of the most workaholic lawyers," the authors conclude.
As well, a handful of bots could work on many matters at the same time and would be instantly accessible at any moment to anyone in the firm no matter where they were. They would learn as they work and become more efficient over time.
"Eventually, each bot would be able to do the work of a dozen low level associates," the report says. "They would not get tired. They would not seek advancement. They would not ask for pay rises."
And just as many clients are refusing to pay for associates' learning curves, they may also decline to pay more than what artificial intelligence-processed work costs the law firm.
"That is a hot subject right now and will be even hotter when AI arrives," says Williams.
"From a client's perspective, AI will be nothing more than a production tool."
Firms would still have to hire young lawyers if only to perpetuate themselves. But it's unlikely they would be able to use them for billable work as they do today. Instead, education and training for associates would be the primary goal.
But because the weakness of the bots, according to the report, will lie in "making decisions that are based on human factors," strategic and creative thinking will become increasingly valuable assets.
"Clients would greatly value the human input of the firm's top partners, especially those that could empathize with the client's needs and show real understanding and human insight into their problems," says Williams.
"Some partners who have been very well paid will find themselves either out of a job or not paid as well. The real business getters, on the other hand, will be paid more."
As usual, it's likely that the artificial intelligence scenario will evolve more slowly for the legal profession than it will for business in general. But Holme says lawyers are only partly at fault.
"It's true that lawyers are very resistant to change, but legal services is also a relatively small and very
fragmented industry," he says. "So AI investment in legal services won't come at the early stages of development."
Lawyer Eric Apps of Toronto's Aluvion PC, who also served for more than a decade as president of Angoss Software Corp., a publicly listed predictive analytics solution company, also believes the development of artificial intelligence is "a long way off" from the point where it threatens the traditional associate leverage formula.
"AI is one aspect of a continuum in which lawyers have been getting more sophisticated about the use of technology that can relieve the burden of a lot of work that's fairly tedious," he says.
"It's not a case of the robot replacing the individual but more about how law firms are using technology to address their needs and clients' needs for them to operate more efficiently."
Even if artificial intelligence makes its mark on certain types of legal work, Apps believes there are reasons to be optimistic.
"As one area of law becomes commoditized, new areas are emerging. So it's not as if lawyers who may be displaced will have no place at all to go. At the same time, more and more firms need to look at the technology they're investing in and they need to invest enough to keep up with the trends."
Pessimistic lawyers and paralegals may take some comfort in the fact they're not alone in facing the threat from artificial intelligence. No less a figure than physicist Stephen Hawking recently told the BBC that the continued evolution of artificial intelligence could end human life as we know it.
"I think the development of full artificial intelligence could spell the end of the human race," he said. "Once humans develop artificial intelligence, it would take off on its own and redesign itself at an ever-increasing rate."
For related content, see "
Are automated lawyers the way of the future?
"