Do you really have to be on Bay Street to succeed in Toronto's corporate law market?
Many lawyers are starting to think they don't.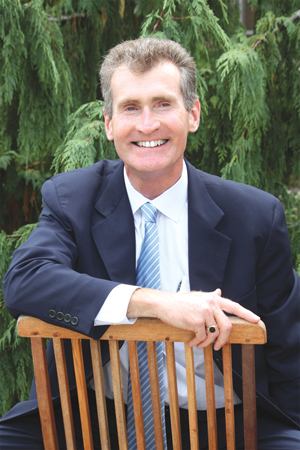 "In Toronto, having an interesting, sophisticated, and personally satisfying legal practice is no longer dependent on being at the corner of King Street and Bay Street," says Ray Mikkola, head of the commercial real estate practice at Pallett Valo LLP in Mississauga. "I think the perception is shifting. Law in Toronto is not all about downtown."
In fact, Mikkola calls Mississauga the ideal location to practise commercial law. "I'm delighted to be practising it with so many lawyers who used to work on Bay Street," he notes, referring to the fact that about one-third of Pallett Valo's lawyers, excluding new associates since 2005, have come from other law firms in downtown Toronto. Mikkola joined Pallett Valo in 2004 after a 14-year career at Fraser Milner Casgrain LLP.
Is it better, then, for Toronto-area lawyers to work in the 416 or 905? The issues at hand include the number of clients; their calibre; the types of files available; billable hours; work-life balance; and the thorny issue of the lack of women partners.
Unfortunately, there's no easy answer. Instead, whether it's better to work in the 416 or 905 depends on the type of law lawyers want to practise; the strength of their personal networks; and the firm's ability to do quality work and provide good service at a fair price as well as its reputation.
Mikkola's focus is on condominium law, which has him dealing with developers, builders, and lenders. As there are so many condo buildings going up in Mississauga every year, he left FMC to be where the action is in his practice area.
"The business challenges are just as big and complex in Mississauga as downtown Toronto," he says. "We deal with precisely the same issues and we deliver the results that our clients want."
Part of the attraction for Mikkola was lifestyle. When his five children were younger, he used to take a few mid-afternoon hours to attend school concerts and plays before returning to the office.
That's something he wouldn't have been able to do - logistically and culturally - if he had been with a downtown firm and commuted from the suburbs.
Liana Turrin, a corporate commercial lawyer who joined Pallett Valo as senior counsel after an 18-year career at Fasken Martineau DuMoulin LLP, concurs with Mikkola that Mississauga is a good place to do business and therefore practise law. "Ninety per cent of my files are similar to those I worked on downtown," she says.
During the past 20 years, the Mississauga economic development office has done a good job of attracting U.S. and international corporations. Today, 61 Fortune 500 and 50 Global 500 Canadian head offices or divisional head offices are located in Mississauga.
Asked why she joined Pallett Valo, Turrin cites a number of reasons. "I liked the culture of the firm, the sophisticated client base, and that there is almost an equal number of men and women lawyers.
And this grew organically rather than fulfilling quotas or establishing policies to help women advance. That impressed me.
"Many of the lawyers work just as long, if not longer, hours as downtown, but that's because they live closer to the office so they don't have a two-hour commute every day."
Of course, with all those Fortune 500 Canadian and divisional head offices, one of the legal services those companies need is intellectual property, something that Ridout & Maybee LLP has found helpful to its business.
"Ridout & Maybee recognized early on the need for specialized IP services in Mississauga," says Peter Hammond, a partner at the Mississauga office of the boutique firm.
"I could make a good argument that the work we do is more interesting because at least 60 per cent is for independent inventors and local Mississauga firms," he adds, noting that the bigger downtown firms often handle Canadian patent protection issues on behalf of international corporations, which can be more routine work.
Swimming against the stream, however, is lawyer Stephen MacDonald of MacDonald & Swan LLP, a boutique personal injury litigation firm based in Oakville, Ont. As a resident of Toronto's Rosedale neighbourhood, he's been commuting from the 416 since he and partner Eric Swan left Thomson Rogers in 1998.
"When we formed a boutique firm, we consciously made the decision to work less but we're more experienced and effective now," says MacDonald.
"One of the reasons why we set up shop in Oakville was the number of lawyers who referred work to us. My partner Eric and I thought the area west of Highway 427 all the way to Hamilton was being under-serviced."
As well, they knew that Oakville, Brampton, Burlington, and Niagara-on-the-Lake were home to lots of wealthy people who may need representation in the event of personal injury.
Ted Evangelidis is somewhat of a boomerang who left Pallett Valo for five years to go to Torkin Manes LLP. "I was not unhappy at Pallett Valo but I really wanted to try the 416 thing - try the bright lights, big city," he says. "What I found was that many of the clients I was serving were, in fact, based in Mississauga."
Evangelidis, who focuses on corporate commercial and securities litigation, says he was drawn back to Pallett Valo because of its dynamic culture. He tells a funny story that gives another hint about why he returned.
"One year, at our annual Pallett Valo February Blues party for clients, I wore a flamboyant hot-pink dress shirt that I bought at Holt Renfew. That shirt was never forgotten.
So on my last day at Pallett Valo in March 2005, they sent an e-mail around for everyone to wear pink to give me a proper send-off. And on my first day back at Pallett Valo in April 2010, to my chagrin, everyone wore pink to welcome me back."