New amendments to rules in the Repair and Storage Lien Act looking to curtail abuse on the part of mechanics, who issue liens against owners, should go further, some lawyers say.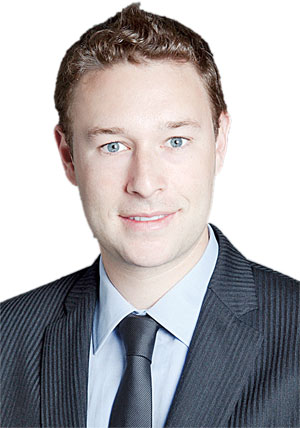 Under the act, mechanics and storers can file a lien when their services go unpaid after they repair or store a vehicle.
The amendments, set to go into effect July 1, are meant to help protect consumers, insurance companies, and financiers against unfair and excessive costs, but some lawyers say the legislation does not go far enough to protect their clients.
"I think financiers are going to end up in a poorer position to dispute some of these repairs, unless, of course, you can qualify that as something that is fair value," says Adam Nathanson, a commercial litigator with Kronis Rotsztain Margles Cappel LLP, who represents financiers.
When a vehicle is towed to a storage facility, one of the changes to the legislation requires a storer claiming a lien on a vehicle to notify the owner that he or she is in possession of the car within 15 days of receiving it.
Before, mechanics were only required to alert the interested party that they had the vehicle within 60 days, which meant financiers could rack up large bills in the meantime if the garage or tow truck company was charging a daily fee for storage.
Under the old legislation, a mechanic who receives a towed vehicle in need of repairs from someone other than the owner could charge to store the car for up to 60 days before he or she even attempted to get in touch with the car's financiers.
"Owners and other interested persons like lien holders will now have a right to be informed of storage, repair costs, and related liens more quickly," says Marvin Huberman, a Toronto lawyer who specializes in commercial litigation. He says the amendments are a good step forward.
"Before, the storer wouldn't have to tell you until after 60 days when there's already now 60 days of costs and expenses related to that. . . . That really does reduce associated costs. So that's viewed as a good thing."
Nathanson, however, says the amendment does not go far enough. He says it provides protections to owners whose cars are towed to storage facilities without their knowledge, but in situations in which the owner agrees to costs beforehand and does not pay, financiers can be stuck with the bill.
"Thereafter, it is a very difficult decision for a financier to make to pay the bill or dispute it, especially if the storer is allowed to continuously accrue storage charges without the financier's knowledge or consent, with these amounts eating into any available equity within the vehicle," he says.
Nathanson says storage claimants should be required to search for all interested parties of a vehicle within 15 days to make sure financiers do not end up with excessive costs.
Once storers or mechanics alert interested parties to the fact they have registered a lien on the vehicle, they have 15 days to either pay it or dispute it in court.
New methods of delivering documents under the RSLA could make that deadline harder for financiers, Nathanson says. Previously, documents were only sent through mail or submitted in person, but once the amendments go into effect, fax and e-mail will be acceptable.
Nathanson says this will be problematic because it will shorten the amount of time financiers will have to respond to a lien. When sent in the mail, documents were considered received 10 days after they were sent, but with e-mail and fax, they will be considered received a business day after they were sent.