Several members of the legal community are concerned about safety after a Toronto lawyer was targeted in a rash of alleged letter bomb incidents in southern Ontario. It's part of what one lawyer says is a recent increase in threats received by counsel.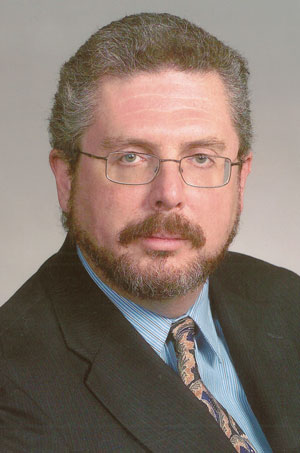 In the alleged letter-bombing incident, Toronto Police report that on the afternoon of Aug. 19, an envelope was found at a home in the Yonge St./Sheppard Ave. W area. The envelope had a petroleum−type odour, and was safely detonated by police, they say.
According to reports, the recipient of the package was Toronto real estate lawyer Terrence Reiber. Around the same period of time, two other people in Toronto and Guelph had similar devices delivered to their homes - one exploded and a man (not Reiber) sustained minor injuries, according to police and media reports.
An arrest was made in the incident shortly after.
"I am not making any statements at this time, as I feel that to do so may prejudice the prosecution, or any continuing investigation," Reiber told Law Times when contacted.
James Morton, a lawyer with Toronto firm Steinberg Morton Hope & Israel LLP, and immediate past president of the Ontario Bar Association, told Law Times that, "There has been, at least anecdotally, an increase in threats received by lawyers, and as one can see from the letter-bomb situation, some threats being acted on," he says.
Lawyer safety has become a more pressing topic in recent years, he adds, partially because of funding issues surrounding courthouse security. Now that all the major courthouses have good security, he says, the question is becoming, what can lawyers do outside of a courthouse situation, when problems arise at the office or at home?
The Law Society of Upper Canada is "concerned about the recent rise in threats to lawyers," says spokesman Roy Thomas.
"Lawyers are officers of the court and play an important role in the administration of justice. These threats are serious matters and should be reported to the police immediately, allowing for a proper assessment to be made of what type of security should be provided," says Thomas. "Those who threaten lawyers should be prosecuted wherever possible."
Morton says situations that arise outside of the courthouse are quite common. He adds that he recently dealt with an individual whose former client was effectively stalking him.
In response to concern over a serious threat made against a Toronto lawyer, which "subsequently resulted in his decision to quit a high profile case," the governing council of the OBA passed a resolution nearly four years ago, calling on all levels of government and policing services to work with them to develop a risk-assessment protocol, and other measures to protect lawyers.
The OBA published its lawyer-safety handbook two years ago, which outlines suggestions on how lawyers can identify and deal with threats, avoid risky situations, and defuse potentially dangerous behaviour.
In terms of the OBA's advice for lawyers in this type of situation, Morton says that it is advice which everyone needs to follow: people should not open suspicious packages and should call the police.
"There's a fine line that you walk between wanting to protect yourself and protect your client, and obviously at some point you have to draw that line and bring the police into the situation, but it's a difficult situation," says Morton.
Another concerning example, says Morton, has to do with firms working on weekends with doors unlocked when there may be only one or two people in the office.
"Anyone can come in; they won't be aware they're there, and they put people at great risk," he says. "Just being aware and locking doors and not simply answering the door to anybody, these are safely precautions that we all have to take."
Bill Whittaker, a lawyer with Toronto firm Lette Whittaker and vice president of the Toronto Lawyers Association, told Law Times, however, that he hasn't seen the level of concern increase following the recent incident. But he adds that he didn't realize one of the recipients was a lawyer, and perhaps others also do not know.
Whittaker adds that family law is the area where most of the risk and exposure seems to be in terms of incidents across the country. "I clearly think that's where the exposure is," he says.
Morton notes that situations such as the one last month are "a bigger problem, though, for lawyers than for other persons, because we receive so much in terms of packages that are just dropped off by people that we don't really have any knowledge of."
While most practicing lawyers are already aware of the problems and sensitive to the concerns, the situation with the alleged letter bomb may have made people more aware of the dangers in the office or at home, he says, which is something some people can forget.
"They leave courts, they go to their 'safe place,' and forget about security," he says.