An Alberta Court of Queen's Bench decision striking down as unconstitutional a $4,000 cap on auto insurance payouts for soft-tissue claims could mean big changes to Ontario's system, says Ontario Trial Lawyers' Association President Richard Halpern.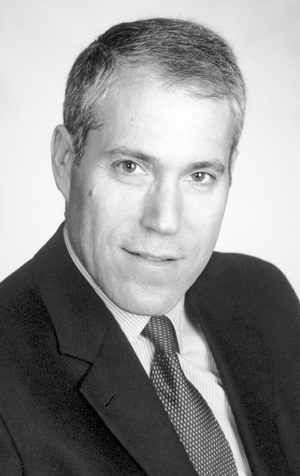 "Our positions is, if the Alberta cap is unconstitutional, then there are provisions in the Insurance Act in Ontario that are unconstitutional under the same reasoning," Halpern, who also is chair of the Ontario Bar Association's working group on auto insurance reform, tells
Law Times
.
The Alberta government plans to appeal the decision from Associate Chief Justice Neil Wittman. The province introduced the cap in 2004 in tandem with changes to its method of calculating premiums. The moves have reduced premiums in the province by an estimated 18 per cent, according to the insurance industry.
Ontario's Progressive Conservative government in 2003 introduced the province's own regulation aimed at reducing auto insurance premiums.
Individuals must now suffer a permanent, serious impairment to an important bodily function before they can get compensation for any pain and suffering, according to s. 267.5(5) of the Insurance Act, a clause known as the "verbal threshold." If individuals in Ontario suffer that serious injury and can make a claim for pain and suffering, any damage awards are reduced by a deductible of $30,000, if damages aren't assessed over $100,000.
Halpern says the new measures violate s. 15.1 of the Charter.
"It discriminates on the basis of age, disability . . . retired people, children, the unemployed, and the disabled," says Halpern.
"If there is a need to control claims costs for the industry - keep premiums affordable - this is not the way to do it," says Halpern. "The Charter challenge, having a retroactive affect as it does, means that the industry really has brought this upon [itself] by promoting changes while ignoring the rights of accident victims."
Halpern says that he has met with members of the Ontario government since the changes were made in 2003 to argue that the new regulations are discriminatory.
"Now this is supported by a very well-reasoned judgment coming out of Alberta, confirming their cap is discriminatory," says Halpern. "And you can analogize between their cap and our threshold, even though our systems are different.
"We echo some of the things that were said by the judge in the Alberta case, which is essentially that the reason we have the threshold and the deductible is because the dignity of accident victims have been affected just to reduce insurance premiums," says Halpern. "It's a classic example of self-interest of the insurance industry trumping Charter values."
He plans to lobby Finance Minister Dwight Duncan on the issues, as auto insurance falls under his portfolio.
"We've had a warm reception from the Liberal government, and hopefully they're prepared to talk to us on this," says Halpern.
A spokesman for the Ministry of Finance, in an e-mail response to Law Times, suggested the Alberta court decision will not impact Ontario's system.
"Ontario's regime is different from Alberta's, in that Ontario's rules apply to all accident victims, not just those that have sustained soft-tissue injuries," the ministry says.
The spokesperson wouldn't say if representatives of the ministry would meet with any legal organizations or the insurance industry to discuss auto insurance.
"Ontario has successfully sustained a comprehensive program of compensation for those injured in auto accidents, while ensuring that premiums remain affordable," says the ministry.
Insurance Brokers Association of Ontario vice president Bryan Yetman says the changes introduced in Ontario in 2003 have "helped the pricing" of auto insurance products.
"What would the impact be if Ontario - whether the courts or the regulatory body - made the change to remove the $30,000 deductible? You would be increasing costs and expenses and it would be the Ontario consumer that would be bearing those costs," he says.
Halpern suggests a number of ways, aside from the $30,000 deductible, for the province to reduce auto insurance premiums.
He says the province has a "very generous" first-party benefit system, also known as no-fault accident benefits.
"That system has become hugely expensive and inefficient," says Halpern. "There are lots of claims-cost savings to be had there."
Halpern also is calling for greater disclosure from the insurance industry on profits, which will indicate areas for cost savings. He says data on the industry is controlled from within, which prevents the public from knowing how, for example, premiums are set and claims costs are controlled.
A reduction in fraud could also cut down on premiums, says Halpern, who also suggests the industry may not need to be cutting costs at all, in light of recent record profits. In 2004, Canada's property and casualty insurance industry made $4.7 billion. It went on to make $4.6 billion in 2005 and about $5.8 billion in 2006.
Halpern says the Ontario auto insurance business is "the biggest line of business of any in the country.
"There's got to be room to make these changes; there's no way that the industry should be making the record profits that they've been making," he says.
The OBA and the OTLA, along with a seniors' organization, are hosting a two-day insurance summit on April 29 and 30. Insurers, lawyers, consumers' groups, health-care professionals, government, and other interested parties plan to attend.
Former associate chief justice Coulter Osborne will speak at the summit, as will Halpern and Dominion of Canada General Insurance Co. CEO George Cooke. Stakeholders at the summit will meet in workshops to discuss issues in the industry and ways to improve it.
Halpern says it's important that accident victims are represented in any discussions between the government and insurance industry.
"The problem in the past has been that victims haven't been at the table," he says. "I think that we recognized from the Alberta decision that all of the stakeholders must be at the table to ensure we get a balanced system."