A Toronto lawyer caught out by a fraudster originally accused of practising witchcraft used his victim impact statement to rail against what he sees as the lax approach to white-collar crime in Canada.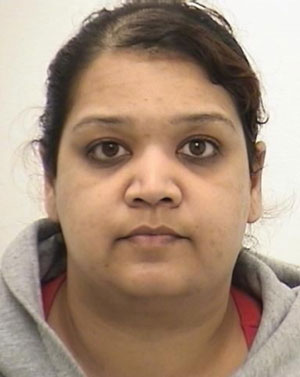 Noel Daley, an experienced criminal lawyer originally from Newfoundland, was in court last week to see Vishwantee Persaud plead guilty to four counts of fraud.
Persaud fooled Daley into believing she was a law student, defrauding him in the process of at least $27,000, although he claims the real figure is much higher.
The Crown withdrew a rarely laid witchcraft charge against Persaud as part of a plea deal. In the meantime, Daley says her crimes have left him shunned by the legal profession and his career in ruins.
"In the Canadian criminal justice system, white-collar crime is much too often minimalized," Daley said in court, noting the experience had given him new insight into the resources at the disposal of police. "I got a look inside a fraud squad, not that I wanted it, and I saw that they are underfunded and overworked."
Daley compared the damage Persaud caused him to the physical injuries an assault victim might sustain from a punch. He also noted that while his injuries are more "subtle and nuanced," they would be "much more long-lasting."
"I feel violated in this case," he said. "I feel as though I was the subject of a crime of violence."
Persaud had been in pretrial custody since her arrest in November, which rendered her nine-month incarceration into an 18-month credit under the old two-for-one sentencing rules.
Justice Ford Clements of the Ontario Court of Justice accepted the joint submission from the Crown and defence that sentenced her to time served but indicated she should consider herself lucky her offences took place in Canada.
"It is fair to say in this country we have not yet taken these types of offences as seriously as they do in other jurisdictions," he said. "If the offence was committed some place else, in the United States, for example, you would be looking at a considerably different disposition."
Clements noted he was struck by the extraordinary sophistication of Persaud's fraud, which he said hinted at her potential. "Had you chosen to use your God-given talents in another way, you may have made significant contributions to people's lives instead of destroying them."
Earlier, Crown attorney Christine McGoey outlined the details of four separate cases in which Persaud conned money out of her victims. One couple had entered Canada on student and temporary visas from India.
Persaud offered to rent out her apartment to them and call a contact in the immigration office to expedite their application for permanent residence. She told the husband to quit his job and said she would double his salary at her own company. By the time they became suspicious, she had already swindled them out of $12,000.
"She's a chameleon who switches gears in order to milk everything she can from the person," McGoey said. "She taps into what they need, what their goals are, and exploits it in a way that is very disturbing and obviously very convincing. She cultivates confidence and then really preys on it."
Persaud's lawyer Paul Slansky argued the joint submission represented an appropriate sentence because her guilty plea saved the court time and prevented the victims from further revelations. "Many embarrassing details would have come to the fore for many of the complainants, so she saved them that embarrassment," he said.
Dressed in a pink shirt and grey suit, a subdued Persaud spent much of the hearing with her head bowed while responding to the judge's questions with brief and barely audible answers. Court clerks had to ask her to "speak up" several times, including during the entry of her guilty plea.
In an interview with Law Times, Daley says the woman in court seemed almost like another person compared to the one who convinced him she was a law student in need of a mentor.
He took her on and helped her out with money for groceries and then with fees for law school. He even made an $18,000 outlay for breast-cancer treatments. "It was kindness that got me involved, kindness that was bred into me by my mother and father," he says. "Newfoundlanders are a kind people."
Persaud then convinced Daley that Sony, a client from her previous marketing career, had approached her about developing a touch-screen remote control system. Later, she would claim to have set up a deal for the pair to represent film stars at the Toronto International Film Festival.
The projects involved large costs, including rental space at First Canadian Place for an office, but Persaud promised the profits would far outweigh them. Daley was so convinced that he left his brother's firm after more than 20 years of practising together.
"What made me continue was probably an element of greed," he says. "I thought I was going to score big on this and I admit that."
Things came to a head when the stars, including Eugene Levy and Vin Diesel, failed to show up at the parties Daley had organized for them. He says he lost about $150,000 to Persaud but maintains the costs of their business venture continue to grow because he doesn't want to leave friends and suppliers out of pocket because of their involvement with her.
He believes the Crown accepted the $27,000 fraud amount because it came from easily traceable cheques. Authorities didn't have the resources to prove the remaining amount very easily, he argues.
The witchcraft charge came after Persaud gave Daley a tarot card reading and claimed to be inhabited by the spirit of his deceased sister.
Daley says he rejects the occult but believed her reading represented a "genuine overture to comfort me," something he accepted in the context of his Catholic faith.
The charge pushed Daley into the spotlight as he fielded calls from around the world. "I was on the receiving end of comments that were very inaccurate and represented a smear on the very good name that my mother and father had passed on to me," he says, adding he felt compelled to deliver his victim impact statement to set the record straight about what happened.
"I wanted to show that she mistook my kindness for weakness. Newfoundlanders are kind people."
In the meantime, Daley's brother has since taken on a new partner, leaving him with "no job, no income, and no savings." Finding a job has been difficult because, he says, the profession has turned its back on him.
Only three colleagues outside of his family have reached out to him since the case became public. "No one else lifted the phone. I was shunned by people in the profession."
Now, instead of retiring to Newfoundland, he's looking ahead to 20 more years of work. But he says his background helps him embrace the challenge. "This offence almost destroyed me, but I'm a Newfoundlander. Newfoundlanders may bend but they seldom break."
---
For more on this story, see
"Accused witch arrested."