Rejecting the Crown's argument that 11 years "is not an unreasonable length of time to get to trial," an Ontario Superior Court judge has stayed an attempted murder charge against a man in a case that highlights officials' duty to try to bring accused criminals back to Canada to face trial.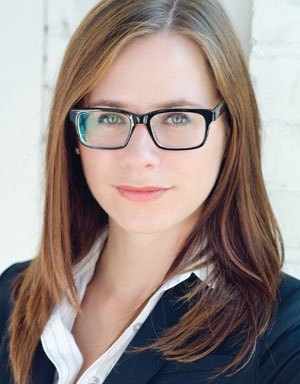 "The delay between the date Mr. Arsenault was charged and the date he was arrested was not waived by him," Superior Court Justice Gregory Ellies wrote in
R. v. Arsenault
on Oct. 10. "It was not part of the inherent requirements of the case. Nor was it due to inaction on the part of Mr. Arsenault, who had no duty to bring himself to trial. The delay in this case was caused by the failure of the Crown to take the steps which were obviously necessary to fulfill its duty to bring Mr. Arsenault to trial. That delay has caused significant prejudice to Mr. Arsenault."
The case, in fact, dates back to July 19, 1999, when the Ontario Provincial Police in Parry Sound, Ont., started to suspect Joseph Arsenault in an incident the previous day in which someone wired a spark plug from the engine of Bradley Burt's car into the gas tank. They executed warrants at Arsenault's home later that summer and eventually took DNA samples from him but didn't lay charges until May 22, 2002, according to Ellies' decision to stay the matter this month.
But by then, Arsenault had left Canada after getting a job in South Korea. He stayed there until late 2009 when authorities detained him at the South Korean border while returning from a holiday because Canadian officials had revoked his passport. He returned to Canada that same month, at which point authorities arrested him. He was to go to trial on July 22, 2013, but he succeeded in obtaining a stay based on a breach of his right to trial within a reasonable time under s. 11(b) of the Charter of Rights and Freedoms.
"What that shows is that the state has a duty to bring the accused to trial, especially when the charges are serious," says Angela Chaisson, one of Arsenault's lawyers in the case along with with co-counsel David Connally.
"The length of the delay is staggering," she adds.
In opposing the stay, the Crown argued, among other things, that Arsenault had implicitly waived part of the delay because he had indicated as early as Feb. 28, 2007, that he was aware of an outstanding warrant for his arrest when he wrote his former lawyer, Len Walker, asking for help with the matter. Ellies, however, rejected that argument. "First, an accused who becomes aware of outstanding charges which were laid after he left the country does not waive his right to trial within a reasonable time merely by failing to return," he wrote.
"Therefore, the Crown cannot demonstrate a waiver by Mr. Arsenault simply on the basis that he was aware of the warrant and did not return," he continued.
"It is still open to the Crown, nonetheless, to demonstrate on the particular facts of this case that Mr. Arsenault waived his right under s. 11(b). However, any waiver by the accused must be 'clear and unequivocal' and proved on a balance of probabilities. . . . That cannot be said about the actions of Mr. Arsenault in contacting Mr. Walker and in requesting his assistance to deal with the outstanding warrant. There is nothing in those facts or in Mr. Arsenault's indication that he was 'thinking of coming back' to Canada from which to infer that Mr. Arsenault clearly and unequivocally waived the delay from that point forward."
For Chaisson, a key point in the ruling is the emphasis on the police duty to act in bringing someone back to Canada, an issue Ellies repeatedly made reference to in raising concerns about authorities' relaxed attitude about the issue. "In the present case, the police decided early not to extradite Mr. Arsenault," wrote Ellies, noting a staff sergeant had suggested Arsenault would return on his own to Canada by late 2002 or early 2003 given the presence of his family in Canada; a letter he received from Arsenault's probation officer; and his belief Arsenault would get into trouble in South Korea and would need to return home anyway.
But Ellies found those assumptions weren't reasonable and, even if they were, "it became unreasonable thereafter. Where unexpected events occur, the Crown still has a duty to prevent unreasonable delay."
Ellies continued: "Thus, even if the Crown's strategy regarding repatriation of Mr. Arsenault had been reasonable in the first place, it was incumbent on the Crown after February of 2003 to adopt a new one. At that point, 'wait and see' became 'waited and saw.' The Crown had a duty then to take additional steps to prevent unreasonable delay."
In Chaisson's view, then, the case makes it clear that the burden falls on police and the Crown even if Arsenault knew he was a suspect at some point. "Even in those circumstances, it's the police that have to act," she says.
"There is no duty to assist police," she notes.
Chaisson also says Arsenault shouldn't shoulder blame for the delay because he left the country, an issue raised by the Crown in opposing the stay. "He left as he was entitled to do," she says.
Ellies, in fact, agreed on that issue as he found Arsenault didn't flee the country to escape the charges. Noting that more than two years had passed since police executed the original search warrants by the time Arsenault spoke to a staff sergeant about the matter in 2001, Ellies found it was reasonable to suggest he had actually left the country thinking he was no longer a suspect. According to Ellies, the staff sergeant didn't explicitly tell Arsenault he was still a suspect but instead had merely told him it — "meaning the incident" — was still under investigation. "Therefore, I have concluded that none of the delay is attributable to Mr. Arsenault by reason of the fact that he left Canada," wrote Ellies.
The case follows a recent high-profile Nova Scotia case that has echoes of similar issues. In
R. v. MacIntosh
, the Nova Scotia Court of Appeal considered a 14-year delay in a sexual abuse case against a man who had spent several years in India. In that case, authorities extradited Ernest Fenwick MacIntosh in 2007 despite laying charges in 1995. The appeal court ultimately quashed the convictions and entered a stay after finding MacIntosh hadn't fled the jurisdiction. The Supreme Court of Canada has since dismissed the Crown's appeal and the federal government has recently launched an internal review of its actions in the matter.
"Once police locate the accused, it's their obligation to bring them back to Canada," says Brian Casey, one of the lawyers who acted for MacIntosh.
"Certainly, they have to act and the Crown will be responsible for delays once they know where the accused is living unless they take steps to bring him back," he adds.