American export controls are becoming an increasingly important issue as the U.S. administration threatens to tear up the nuclear deal with Iran in June, under U.S. President Donald Trump.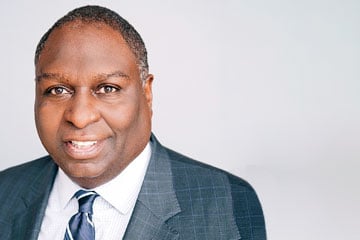 American export controls are becoming an increasingly important issue as the U.S. administration threatens to tear up the nuclear deal with Iran in June, under U.S. President Donald Trump.
Ontario trade lawyers say Canadian companies and subsidiaries are affected by existing export controls and sanctions by the U.S. when sanctions impact their U.S. parent companies and suppliers.
Canadian lawyers advising Ontario companies say they must guide their clients through the complex effects of primary sanctions in the U.S., which impose an almost total economic embargo on Iran.
These contrast with Canadian and European Union sanctions, which are more permissive.
Adding to the complexity is the possibility that the U.S. may restore secondary sanctions that were removed as part of the Iran nuclear deal, which are more targeted and designed to make Iran an unpalatable business partner to other foreign parties.
"The U.S. has a very complicated regime for export controls of both military technology and dual-use technology and so does Canada," says Vincent DeRose, partner with Tereposky & De-Rose LLP in Ottawa.
"They, by and large, line up, but there are some nuanced differences."
Export controls generally apply to certain goods, products or technologies, particularly those that could have dual use for both day-to-day commercial operations, but they could have military applications, such as heat-resistant valves that could be used both on an oil rig or a nuclear facility.
Mark Warner of MAAW Law in Toronto says it's the possibility of secondary sanctions by the U.S. that will be more difficult for Canadian companies to navigate.
"The main concern is that some of these sanctions are United Nations [primary] sanctions, and Canada will continue to apply the letter and the spirit of what the UN has agreed to," he says.
Warner cites Bombardier as an example of a difficult case, where the Canadian company allegedly plans to sell regional jets to Iran, though the company has not confirmed this, but the integrated supply chain includes parts built in the United States. This means it may not even be able to sell planes if they have U.S. parts.
Mark Sills, founding partner of Sills Egsgard LLP in Toronto, notes that even if the Bombardier deal goes through, it may mean that the Iranian buyers won't be able to get replacement parts.
"From the Iranian point of view, that wouldn't be a very good deal," says Sills.
Warner says these kinds of complications are part of the advice lawyers will have to give clients on how to navigate the different sanctions.
"How do you do something that is legal under the United Nations rules, legal under the Canadian rules, but if the Americans pull out of the Iran nuclear deal, you're in the position of having to tell people to look closely at where you're sourcing things, because you don't want to fall over any trip-wires with triggering American investigations," says Warner.
"Some Canadians have been caught in these Iran sanctions."
Warner cites examples of Canadian-Iranian businessmen being sentenced in the U.S. for attempting to violate those U.S.-imposed sanctions.
In one 2016 case, dual citizen Ali Reza Parsa was sentenced to three years in prison by the U.S. for participating in a conspiracy to violate the International Emergency Economic Powers Act and the Iranian Transactions and Sanctions Regulations.
DeRose says he has seen small and medium-sized enterprises in Canada grappling with the same issues as global multinational corporations when it comes to navigating these U.S. controls and sanctions, ranging from technologies related to the oil and gas industry to agricultural exports, specialized engineering or design work.
"We regularly advise Canadian companies, particularly if they're an affiliate or they have an American parent who under Canadian law could legally sell a product or supply to Iran but under U.S. law can't," says De‑Rose.
DeRose says he advises that these companies also get U.S. counsel in order to ensure that they don't find themselves in a situation where their U.S. company is facing investigation or significant fines for the actions of their Canadian subsidiary, which may be complying with Canadian law but not with U.S. law.
"You can be liable in the United States for something that your subsidiary or your officers do in Canada, and it might look like it would violate the law in Canada, but there's no record of it being enforced," says Warner, who practises in both Canada and the United States.
DeRose says some Canadian companies are being asked by U.S. suppliers to certify that they are in compliance or will be in compliance with American export control laws, sanctions and embargos, as well as US anti-bribery legislation.
"If they want to comply with their contractual obligations, it is an extremely expensive procedure because insuring compliance with all of those U.S. laws is complex," says DeRose.