When Donald Trump was increasing his business interests outside of North America and in countries such as India, he made regular appearances on CNBC, the cable business news channel.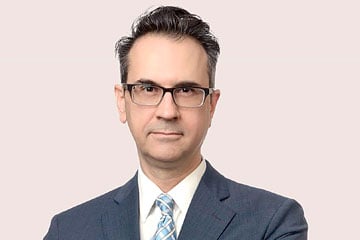 When Donald Trump was increasing his business interests outside of North America and in countries such as India, he made regular appearances on CNBC, the cable business news channel. Asked in 2012 about the Foreign Corrupt Practices Act, which was first enacted in 1977 and prohibits bribes of foreign officials, Trump said it put U.S. businesses at a disadvantage when bidding for contracts.
"It is a horrible law. To think that we prosecute these people for bringing business . . . it is ridiculous. Every other country is doing it," Trump fumed.
"If the country where a bribe occurred wanted to prosecute, that would be fair," he explained. "For the U.S. to prosecute is outrageous."
A year after that television appearance, the federal government of Canada amended and toughened its Corruption of Foreign Public Officials Act — in part to keep pace with other countries and not just the U.S., which, contrary to Trump's claim, was not unique in having such legislation.
Last fall, the federal government removed the facilitation of so-called "grease payments" exceptions to the CFPOA so that even small amounts given to officials in foreign countries to speed up activities such as processing permits are prohibited by the statute.
Earlier this year, the Supreme Court of Canada denied leave in R. v. Karigar after the Ontario Court of Appeal upheld a three-year sentence in the first conviction of an individual in this country under the anti­corruption statute.
Donald Trump is U.S. president now, but that does not mean there is any move in that country or globally to reduce enforcement efforts in the area of bribes paid to foreign officials, says Peter Mantas, a partner at Fasken Martineau DuMoulin LLP in Ottawa.
"Since he became president, Trump has actually signed into law a watering down of reporting requirements for extractive services, such as mining," he notes.
"The reality is though that the U.S. Justice department continues to be vigorous in its enforcement efforts, arguably more so than Canada," says Mantas, who is co-leader of the firm's white collar and defence and investigations group and its procurement group.
Canadian companies with any business connection to the U.S. should be careful, suggests Mantas. "I don't think there they will find they are immune from U.S. prosecutions.
"As well, the United Kingdom has ramped up its prosecutions. Even China is starting to clamp down on corruption," he says.
The Court of Appeal decision in Karigar also provided a broad interpretation of the bribery offence in the anti-corruption statute, says Sabrina Bandali, a lawyer at Bennett Jones LLP in Toronto.
The Karigar case involved payments facilitated by an employee of the Canadian subsidiary of a U.S. company to try to win a multi-million-dollar software contract with Air India. The Court of Appeal rejected arguments by Karigar's lawyers that to obtain a conviction requires proof of an agreement between the accused and the foreign public official and not just an agreement between one or more other persons to offer a bribe to the official.
"There is no limiting language on who must 'agree', prescribing the parties to the agreement," wrote Justice Kathryn Feldman for the unanimous three-judge panel.
"It does not say that the agreement must be with the foreign official, only that the loan, reward, advantage or benefit that is the subject of the agreement must be a loan, reward, advantage or benefit to (or for the benefit of) a public official," she wrote.
"To read in such a limitation would constrain the ability of the Crown to enforce the policy of the act in accordance with Canada's obligations under the [OECD anti corruption] Convention. Article 1 of the Convention includes conspiracies to bribe as well as actual bribes of foreign officials," Feldman added.
The actions that led to the Karigar prosecution took place before the amendments to the anti-corruption statute, so there is no longer confusion about jurisdiction to prosecute in Canada, notes Mantas.
"The law as it stands now gives broad authority to capture conduct overseas. If you think you are going to avoid prosecution because it happened overseas, that is not going to work," he adds.
While the Supreme Court has not dealt specifically with the reach of the CFPOA, the law in this area is broad and "not particularly complex," Mantas says. The elimination of the facilitation exemptions also reduces uncertainty, he suggests.
"Before, it was when was a "tip" a bribe? While there are unlikely to be prosecutions in this area, there are significant risks to any breach of the statute," Mantas stresses.
"When it comes to infrastructure, it is huge. You could be de-barred" and prohibited from bidding on foreign contracts, he notes.
"The classic argument is that you are at a competitive disadvantage if you don't pay a bribe in some countries," says Bandali, whose practice focuses on international trade and anti-corruption law.
"I can't be the only one obeying the law. But there are many arguments against that, including the reputation risk, if you do not comply," she says.
A more effective way to win approval in bidding for contracts in other countries is to seek legitimate "buy-in" from the community, she suggests.
"If you are bringing considerable resources and benefits to the community, that mitigates the possibility of corruption," says Bandali.
Going forward, the next major development in Canada in the area of combating corporate wrongdoing is deferred prosecution agreements or a DPA.
They are voluntary agreements between an accused and the Crown, where a criminal prosecution is put on hold and ultimately withdrawn if the defendant complies with all terms during the relevant period of the deal. The federal government initiated a consultation period last fall and it is thought it is drafting legislation that may ultimately be a hybrid of what is already in place in the U.S. and the U.K.
Mantas says it is likely that the federal government will move quickly in this area.
"It is only a matter of what it is going to look like."
Corruption of Foreign Public Officials Act
As of Oct. 31, 2017, nominal amounts of facilitation payments are no longer excluded from the provisions of the CFPOA. Examples where facilitation payments were previously permitted include:
• The issuance of a permit, licence or other document to qualify a person to do business;
• The processing of official documents, such as visas and work permits;
• Services normally offered to the public, such as mail pick-up and delivery, telecommunication services and power and water supply; and
• Services normally provided as required, such as police protection, loading and unloading of cargo, the protection of products from deterioration or the scheduling of inspections related to contract performance or the transit of goods.
— Shannon Kari