Lawyers are bracing for another wave of amendments to the Ontario Condominium Act, but there are questions about when they'll be enacted and if the change in provincial government will alter the course of the previously laid plans.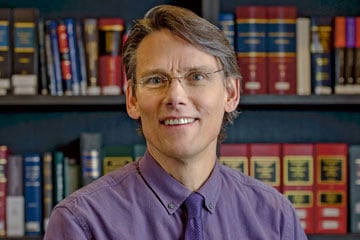 Lawyers are bracing for another wave of amendments to the Ontario Condominium Act, but there are questions about when they'll be enacted and if the change in provincial government will alter the course of the previously laid plans.
Given that lawyers and those who work in the condominium industry are still absorbing the first phase of changes, which starting rolling out in November 2017, some say they are not in a hurry to see the implementation of the next wave.
"We haven't really gotten any clear guidance from [the government] on when these things are going to arrive," explains Ottawa lawyer James Davidson, a founding partner at Davidson Houle Allen LLP in Ottawa.
Despite the uncertainty, he is encouraged by some of the anticipated changes. He says he expects requirements related to planning for condominium corporation reserve funds will be clarified with the new amendments and that could extend the reserve fund study period required for reserves beyond 30 years. That, he says, will improve fund planning for condominiums and clarify how it is meant to work.
The amendments are also intended to usher in mandatory shared facilities agreements, he adds. In the past, there was no requirement for an agreement for resources shared between condo complexes, such as a road, says Davidson. That left some doubt as to whether or not the parties are obligated to share in the costs to maintain that shared facility and it came down to the enforceability of positive covenants — or the obligations of each of the condo boards — which he calls ridiculous.
The new amendments will clear that up, he says, so there's no longer a question about enforceability of positive covenants.
The government has said little about timing.
"At this time, we continue to engage with industry, stakeholders and Ontarians on potential policy options to ensure the appropriate consumer protections are in place," said David Woolley, press secretary for the provincial Minister of Government and Consumer Services Bill Walker, in an email statement.
Davidson also anticipates clarification about directors elected by the owners who reside in their own units, that could eliminate the need for a separate election and simplifies the process. There are new procedures for meetings requisitioned by condo-unit owners in the offing as well that he says will improve the process.
Davidson says the first phase of amendments, which started coming into force more than a year ago, have been largely absorbed. However, he says he's frustrated about the lack of communication over when the next phase will be implemented.
"There are things that are helpful enough, that I'd like to have them. We planned for them, we went through all the education for them, we've told people all of this is coming, now all of this is [on] hiatus," he says. "It creates confusion."
Audrey Loeb, a partner with Shibley Righton LLP in Toronto finds the overall approach to both the first and second phases is problematic, in that the amendments are overly cumbersome. She feels that the legislative changes and the regulations that accompany them try to anticipate every eventuality, which she says is impossible.
She would like to see the new provincial government take some time to revisit the second phase of proposed amendments with an eye to streamlining them.
"It's not that I'm against improving the Condominium Act, I'm not at all. I just think 66 pages of regulations on six sections of legislation [in the Condominum Act amendments] is more than anyone can handle," says Loeb, as was done in the first phase.
Laura Glithero, a partner with Cohen Highley LLP in London, wants to see how some practical considerations for condo corporations will ultimately roll out in the second phase.
"I am looking for more clarity in terms of the repair and maintenance obligations and modifications to common elements. Those sections are fundamental to how condo corporations operate," she says.
She wants to know if the obligations to condo corporations are going to change and, if so, how. She's also concerned with the issue of deductions. Some condo corporations currently have a bylaw allowing them to pass on the expense of a deductible to a unit owner, who may claim that in their own homeowner's insurance, she says.
"There are practical consequences for condo corporations depending on the interpretation of this section," she says, adding that she would like to see clear communication of any changes made to owners, board members as well as property managers and lawyers who work in the industry.