From all appearances, the legal landscape affecting interprovincial trade barriers and s. 121 of the Constitution Act, 1867 is evolving much more quickly than perhaps anyone expected.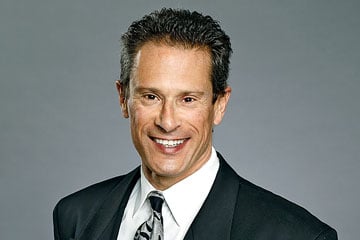 From all appearances, the legal landscape affecting interprovincial trade barriers and s. 121 of the Constitution Act, 1867 is evolving much more quickly than perhaps anyone expected.
Precisely two months to the day after the Supreme Court of Canada released its reasons in R. v. Comeau, which upheld New Brunswick's regulatory limits on importing liquor from other provinces, the Alberta Court of Queen's Bench struck down Alberta's beer markup regime as unconstitutionally offending s. 121.
To some, Justice Gillian Marriott's June 2018 decision in Steam Whistle Brewing Inc. v. Alberta Gaming and Liquor Commission was a surprise. Although Comeau acknowledged the constitutional invalidity of any scheme whose primary purpose was impeding interprovincial trade, it placed a high burden on those challenging legislation on that basis.
As Gérard Comeau's co-counsel, Arnold Schwisberg of Markham, Ont., saw it, the SCC's reasons made it "appallingly easy" for provinces to formulate "a pretextual case" for almost any legislation.
He referenced the key paragraphs in Comeau, where the SCC stated, "We conclude that the primary purpose of [the N.B. legislation] is to prohibit holding excessive quantities of liquor from supplies not managed by the province. New Brunswick's ability to exercise oversight over liquor supplies in the province would be undermined if non-Corporation liquor could flow freely across borders and out of the garages of bootleggers and home brewers. The prohibition imposed in s. 134(b) addresses both. While one effect of s. 134(b) is to impede interprovincial trade, this effect is only incidental in light of the objective of the provincial scheme in general. Therefore, while s. 134(b) in essence impedes cross-border trade, this is not its primary purpose. Section 134(b) does not violate s. 121 of the Constitution Act, 1867."
Still, Schwisberg's view found many friends. Some media outlets condemned the decision, with the National Post going so far as to say the Supreme Court had offered a "foolish beer decision to a foolish nation."
The upshot is that Steam Whistle could well mark the beginning of a revival in interprovincial trade litigation. In contrast to the two-month gap between Comeau and Steam Whistle, some 97 years had passed between Comeau and the last meaningful ruling on s. 121, found in the 1921 judgment of the SCC in Gold Seal Ltd. v. Alberta (Attorney-General).
Comeau arose after a 2012 RCMP sting nabbed N.B. resident Gérard Comeau with 354 bottles of beer and three bottles of spirits he had purchased in Pointe-à-la-Croix, located in the Gaspésie region of eastern Quebec, then drove them the short distance to his home in Tracadie. But beer smuggler that he might have been to authorities, Comeau was only mimicking the actions of many of his neighbours who regularly crossed the bridge over the Restigouche River from Campbellton to buy their booze in la Croix at a discount of almost 50 per cent to what it sold for in their home province.
"Most of the liquor sold in la-Croix was purchased by New Brunswickers," Schwisberg said. "Taking beer across the border was part of their everyday lives."
Meanwhile, in Alberta, the AGLC had changed its tariff and grant policy for Alberta craft brewers. Before 2015, the commission had collected a markup from liquor producers to fund supply chain development and other initiatives. The original markup was based on a brewer's size, with large brewers paying more than smaller ones.
In 2015, the AGLC reduced the markup for Alberta, British Columbia and Saskatchewan producers. In 2016, the markup was equalized again among all craft brewers, but it also featured a grant to Alberta craft brewers, effectively reducing their markups to the 2015 levels. Marriott found that both the 2015 and 2016 regimes favoured Alberta brewers and restricted trade. In the context of the scheme's history, she reasoned, the grant program was in "essence and purpose" a restraint on trade.
"Steam Whistle demonstrates that courts will be willing to apply Comeau where governments give benefits to local industries that are not available to out-of-province industries," says Shea Coulson in Dentons Canada LLP's Vancouver office, who represented several wineries that intervened in Comeau. "The point is that, despite the ultimate ruling in Comeau, the reasoning behind the judgment is alive and well and the movement to get rid of interprovincial trade barriers is anything but dead in the water."
In fact, after launching an appeal against Steam Whistle, Alberta decided that Comeau allowed for a different approach: The provincial government is now on record as being poised to challenge legislation in other provinces, particularly in Ontario, that makes life difficult for Alberta brewers.
What is clear is that the issue involves millions of dollars. Indeed, in Steam Whistle, the court ordered Alberta to make restitution to the two breweries that successfully challenged the markup program. Steam Whistle, an Ontario brewer, was awarded $163,964 and Saskatchewan's Great Western garnered almost $2 million.
The awards, however, are but a fraction of what is at stake in the debate. The Canadian Chamber of Commerce has estimated that interprovincial trade barriers cost Canadians billions of dollars.