Earlier this month, some online brokerages in Canada received numerous complaints from customers about delays in placing trades and temporary outages.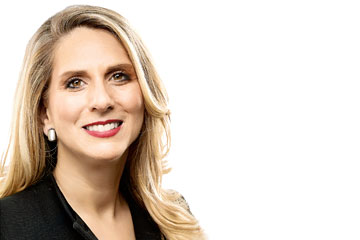 Earlier this month, some online brokerages in Canada received numerous complaints from customers about delays in placing trades and temporary outages. An unexpected spike in trading volume was blamed in large part on trading in the shares of publicly listed cannabis-related stocks.
On one occasion, two days before Jan. 1, 2018, the Investment Industry Regulatory Organization of Canada halted trading in four of these stocks for about 10 minutes because of significant price swings in the shares.
The heavy volume and sudden swings in share price in these stocks has not been an isolated event in recent months.
Every bit of news related to the legalization of cannabis for recreational use in Canada can have an immediate impact on publicly traded companies because of the belief there are significant trading profits to be made.
Even an interview that Prime Minister Justin Trudeau gave to a Quebec television network in December, where he suggested that July was not a set date for marijuana legalization, resulted in a one-day drop in cannabis company shares.
The declines have been temporary, however.
Shares in some of the larger licensed producers in the country have tripled in value over the past 12 months.
For some companies, the increases have been even greater.
Last fall, the Smith Falls, Ont.-based-Canopy Growth Corporation announced that Constellation Brands had acquired a nearly 10-per-cent stake in the company for $245 million.
Constellation is a large United States-based wine, beer and spirits producer and distributor, with brands that include Corona.
The heightened stock market interest as well as investments from major U.S. companies is driven by the projected size of the cannabis market in this country.
A report issued by Statistics Canada last month concluded that the "implied value" of cannabis sales in 2015 (including illegal sales) was between $5 billion and $6 billion.
In comparison, the beer market was $9.2 billion in Canada that year and wine revenues were $7 billion. Once it is legalized, the totals could grow even higher.
"I think it is a very frenzied market right now," says Mindy Gilbert, mergers and acquisitions partner at Davies Ward Phillips & Vineberg LLP in Toronto.
"There is a lot of speculation about consolidation," she adds.
For publicly traded companies in the cannabis industry, the increased spotlight on the sector could also result in a greater focus by regulators such as Health Canada and, in this province, the Ontario Securities Commission.
"Whenever there is a bubble, the [securities] regulators will look at disclosure," says Gilbert.
The increased focus will require good corporate governance practices, says Cheryl Reicin, partner at Torys LLP.
"Running a company in a highly regulated industry requires a lot of expertise. There will be a need for strong management," says Reicin, who is chairwoman of the life science practice at the firm.
"The entrepreneurs who have done well here have had to move quickly. These companies have ballooned overnight. Now is the time to catch up" in strengthening corporate governance, Reicin says.
That includes appointing truly independent directors to boards and ensuring there is ongoing disclosure of any material changes for a company.
In addition to the cannabis sector being highly regulated, another factor is that it is effectively a "brand new industry," says Reicin.
"A lot of the volatility will depend on how it rolls out. Unlike biotech, where you don't know if you have a blockbuster, this is not as speculative, other than who is going to be the winner. It will depend on the ability to implement," Reicin says.
Cannabis companies are "a bit of a mix" of both the pharmaceutical and agricultural industries, Gilbert suggests.
The agricultural side also exposes companies to litigation risks, such as class actions, if there is a product recall issued by Health Canada because of the use of pesticides, for example.
At the same time, when it comes to making public information about the product itself and not the business side of a company, Gilbert says, what must be disclosed is not entirely clear.
"There are no special rules that permit us to compare within the industry," she says.
Matt Maurer, partner at Minden Gross LLP in Toronto and chairman of its cannabis law group, says there can be challenges in valuing these companies.
"Cost per gram [of cannabis] is not uniformly reported. Some companies publish that data. Others do not. I think the market will demand they are disclosed in a uniform manner," he says.
Another factor at this time is the change in policy by Health Canada in granting licences to producers to try to ensure there is enough product to meet the expected demand, he notes.
"That has led to a quicker turnaround in the application process. They have ramped up the number of licences. There is a lot of opportunity for business," says Maurer.
He says there will be a future contraction in terms of the number of participants in the industry, however.
"The big players will end up buying out the smaller players."
Along with complying with securities regulations, cannabis companies must abide by Health Canada requirements, some of which may change, says Maurer.
"There is still a fair bit to be determined," he says. For example, medical marijuana producers have been obligated to store cannabis in vaults, which can be quite costly.
"Now, they are talking about scaling that back," Maurer says.
Whether interprovincial sales in cannabis will be permitted, such as through an online purchase, is not clear, he says.
That could depend on a recent Supreme Court of Canada case, still on reserve, involving interprovincial beer purchases.
Another unknown for cannabis companies in Canada and potential investors is U.S. government policies to do with marijuana, notes Gilbert.
The TMX group, the parent company for the Toronto Stock Exchange and the TSX Venture Exchange, warned last October that companies with U.S. interests or operations could face a delisting review.
While some states have legalized marijuana sales, it is still federally regulated in the U.S. and illegal.
Earlier this month, U.S. Attorney General Jeff Sessions announced a reversal of the policy of the Obama government, which was not to interfere or prosecute cannabis sellers that were approved in states where the sales are legal.
Canadian companies that are publicly traded here "may be required to sell U.S. interests," says Gilbert.
The uncertainty is also why potential investors such as the major banks have been watching the growth in the industry instead of "getting involved in the space," she says.
"Eventually, banks will be more comfortable. The sector will start to mature in that sense," Gilbert says.