After years of angst over the backlog in mandatory mediations at the Financial Services Commission of Ontario, examinations of the original legislation by both the Superior Court and FSCO's arbitration arm have led to pronouncements that if the mediation hasn't taken place within 60 days, it is deemed to have failed and the parties are free to proceed with litigation or arbitration.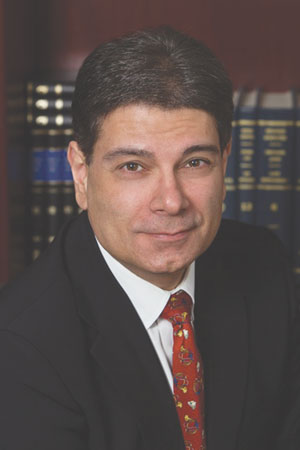 In recent times, FSCO has introduced various measures to try to reduce its mediation backlog, including consent failures, settlement blitz days, and the engagement of private dispute resolution companies to provide supplementary mediation and arbitration services. However, several new decisions may have made those measures academic.
On Jan. 16, arbitrator Jeffrey Rogers made a clear and simple decision in the matter of
Nicholas Leone v. State Farm Mutual Automobile Insurance Co.
in which he found that the "prescribed" time for mediation in s. 10 of Ontario Regulation 664 is 60 days from the date the application for the appointment of a mediator was filed.
Rogers found this interpretation "is consistent with the object of the act and the schedule to promote prompt payment of benefits and speedy resolution of disputes.
To hold otherwise would make it impossible for injured persons to calculate time limits for commencing proceedings and result in differing time limits for injured persons whose circumstances are the same."
When asked why it has taken so long for a relatively clear piece of legislative interpretation to emerge, Leone's lawyer, Alexander Voudouris of Lofranco Corriero in Toronto, says it's a good question.
"I think the answer is that it never occurred to anyone to go back to the original legislation and see if there was a time limit there. We eventually became so frustrated and upset that we went back and did just that."
Voudouris brought a number of motions and applications early in 2011 that were either knocked out or withdrawn. "Eventually, Leone went forward. Clearly, the arbitrator found that FSCO is not in compliance with the legislation."
It was the work of Voudouris and other lawyers in raising the interpretation of a 60-day fail that prompted Bruce Kelly of Morell Kelly in Kitchener, Ont., to begin a successful court battle that ended with a similar decision.
"We had 200 cases that we were fighting to get mediation in," he recalls. "That's just one firm, so that gives you an idea. We decided to press the issue. We issued 200 statements of claim, many of them in the Small Claims Court, and advised the insurance companies that we were about to litigate.
We enclosed a factum reading the legislation, regulations, and the dispute resolution code. A lot of insurers threatened to bring a motion to stay but when they looked at the legislation, they backed away. They began settling, often on a full and final basis. We were finally advancing our clients' interests as it is supposed to happen."
The four cases of
Cornie v. Security National, Hurst v. Aviva, Singh v. Aviva, and Clarke v. State Farm
went ahead on Jan. 17. The insurers argued there was no real time trigger in the legislation and that the 60 days should commence from the appointment of the mediator.
But Justice James Sloan disagreed. Nowhere in the dispute resolution practice code, he wrote, "does it state that the 60 days referred to in Rule 19.1 does not commence to run until a mediator is appointed."
He added: "Given the differences in resources between the plaintiffs and the insurance companies, the prejudice to the plaintiffs if they can't access their accident benefits in a timely manner would far outweigh any prejudice to the insurance companies not being able to force the plaintiffs into mediation after 60 days.
The insurance companies take the position that the accident victims must simply wait. To entertain this argument could mean that an accident victim might have to wait 100, 300 or 500 days for mediation.
I find that submission preposterous. No one wants to go to court for any sum under $10,000 if mediation can resolve the issue, but accident victims should not have to remain in perpetual limbo."
Shortly after the decision on the matters, lawyer Roman Baber brought an application with similar results in the Superior Court on a matter involving Nebal Younis and State Farm. Justice Guy DiTomaso approved of the reasoning in the Cornie cases and found Rogers' decision to be highly persuasive.
"We simply can no longer wait for FSCO to resolve its problems," says Baber.
"There is a legitimate argument that significant prejudice is being caused to accident victims as a result of FSCO's inability to hold timely mediations."
In fact, Younis' condition was deteriorating rapidly as he waited. "His psychological condition had significantly worsened," says Baber. "It is probably fair to say that the delay in litigation has contributed to that."
FSCO is appealing to the Court of Appeal and seeking leave to appeal the arbitration order as well. It has also requested a stay of the arbitration order. "Normally, you can only appeal a final order," says Voudouris.
"We are waiting to see if the director's delegate will assume jurisdiction over the appeal. If he refuses to accept the appeal, then until the Court of Appeal decides, Leone will be the only law in Ontario on this matter."
Kelly believes that as the appeal is simply a matter of legal interpretation requiring no evidence, the parties will be arguing it "before school's out." If that fails, he has two applications under the Charter of Rights and Freedoms waiting in the wings. "They are being held in abeyance pending the decision of the Court of Appeal."
At present, FSCO isn't complying with requests for mediation reports based on the 60-day fail, but it may not actually be necessary to obtain one. Rogers found that it was unreasonable to expect a person applying for arbitration to file a copy of the report of the mediator where mediation is deemed to have failed. He waived compliance with that requirement.
"Everyone seems fixated on getting a failed mediation report," says Voudouris. "We simply applied for an arbitration. If people do that, they may have a chance of going through as Leone did."
Despite this shift in the view of mediation, no one is saying FSCO should abandon its efforts to address the backlog or dismantle the mediation system.
"We are of the view that the FSCO mediation framework is conducive to the resolution of matters and oftentimes helpful to accident victims, but in view of the systemic delay currently occurring, FSCO is guilty of the mischief it seeks to prevent," says Baber.
He hopes this series of cases will prompt the province to act to expedite FSCO's ability to mediate.
"Something has to give," says Voudouris. "If the government finds FSCO can't meet the 60-day time limit, it may appoint more mediators. If it does nothing, that may lead to a backlog at the arbitration stage or they may find that the delays are legally acceptable and that this is the new reality we're dealing with."
But he warns that the government should be mindful of the concept that justice delayed is justice denied. "People are waiting a year to have a treatment plan approved. It is supposed to be cheap and quick. They need to fulfil the spirit of the law to mediate."