Employment lawyers are strongly backing a bill that would allow the Human Rights Tribunal of Ontario to award costs to successful parties.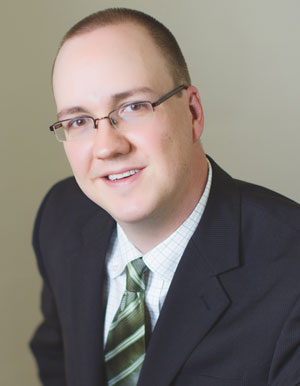 The move would deter vexatious litigants, lawyers say, as well as reduce pressure on employers to settle frivolous claims and improve access to counsel.
But could it also act as a barrier to justice by discouraging claims from vulnerable applicants?
Bill 147, the Human Rights Code amendment act (awarding of costs), passed its first reading on Dec. 4, 2013.
It would amend Ontario's Human Rights Code by allowing the Human Rights Tribunal of Ontario to award the costs associated with a legal proceeding.
Without this power, "both employers and employees are being victimized by the process," says Stuart Rudner of Rudner MacDonald LLP.
General damages awards rarely surpass $15,000 to $25,000, meaning successful applicants face the prospect of never fully recovering their costs, Rudner notes.
At the same time, employers often have to fight off a barrage of frivolous claims brought by applicants with nothing to lose financially.
As a result, respondents sometimes pay a nuisance fee just to get rid of a claim early on before the legal bills start to pile up, says Sean Bawden of Kelly Santini LLP.
"That creates cynicism regarding the legal system on the part of employers," he says.
"The reputation of justice, and the belief that the system is fair, is crucially important," he adds.
A skeptic might suggest lawyers have an interest in the issue. After all, could some of them gain from a rule that makes respondents more likely to enter into a protracted battle at the tribunal and potentially encourages claimants to retain counsel on the basis that they may later recover their legal costs?
But Arthur Zeilikman of Zeilikman Law says parties would be more likely to resolve disputes quickly with the threat of costs awards weighing equally on both sides' minds.
"I think there's a real chance of them settling because parties are aware of then incurring costs if they don't settle," he says.
And maybe the added financial pressure could inject some much-needed realism into settlement talks.
Allison Greene of Karimjee Greene LLP explains a problem familiar to many labour and employment lawyers: "The problem is that a lot of the time self-represented litigants, because they're not given legal advice, are not coming into negotiations with realistic expectations. It makes it really difficult to settle."
The 2012 Ontario human rights review written by employment lawyer Andrew Pinto pointed out that moving towards a human rights costs regime wouldn't be without precedent.
British Columbia, Manitoba, Saskatchewan, Northwest Territories, Nunavut, and Yukon all provide for costs where claims are frivolous or vexatious, the report highlighted.
Most of these jurisdictions have established this power through their human rights codes.
In Alberta, Newfoundland and Labrador, Nova Scotia, Prince Edward Island, and Saskatchewan, human rights tribunals can award costs on a discretionary basis, the report noted.
However, there's a dearth of evidence on whether these costs regimes are actually effective, Pinto concluded.
He warned: "The costs issue is an enormous challenge in the human rights system and unless it is approached properly, the costs of litigating human rights issues will continue to be a major consideration as to whether cases go forward."
The Pinto report also raised the possibility of costs awards discouraging applicants from coming forward.
"The same could be said of small claims courts," says Bawden.
"Do I think it's going to deter parties from bringing legitimate applications? I don't think so."
He adds: "It'd be helpful if there was a reason for some applicants to have pause before launching applications."
One of the practical arguments against human rights costs awards is that recovery would be impossible in many cases, particularly where applicants have lost their job.
The likelihood of the tribunal ordering costs against self-represented litigants is unclear from the bill, according to Greene.
"Collection of costs is probably not realistic in every case," says Bawden.
"But that shouldn't be a reason to not have the power to award them. If they're of modest means, then that's a creditor's issue to deal with."
Costs awards could also encourage employers to take an aggressive stance against vulnerable applicants, says Doug MacLeod of MacLeod Law Firm. He illustrates the issue using the example of a workplace sexual harassment case in which a server makes allegations against a former boss.
The server was earning minimum wage and hadn't been working there for long. No one else witnessed the harassment. The claim is worth only about $10,000.
"In that kind of case, [the possibility of costs awards] could change the dynamic quite a bit," says MacLeod.
Under the current rules, the employer might choose to spend $5,000 to make the claim go away.
However, if there was a chance to recover costs from the server, employers may be more willing to "take their chances" and fight the case at a tribunal and possibly add to the applicant's distress.
"You could argue that these are the people who the code is set up to protect most: the most vulnerable people who don't have a lot of money and who don't have access to a lawyer," says MacLeod.
On balance, however, he believes the tribunal should have the ability to award discretionary costs in order to avoid frivolous complaints.
One method could be to add a step to the summary hearing process whereby adjudicators dismissing an application would have the option to declare it frivolous or vexatious. The tribunal could award the respondent costs on that basis, MacLeod suggests.
There could also be costs implications for rejecting a reasonable offer to settle.
Zeilikman agrees the rules governing the civil courts in that scenario could serve as a point of reference in developing a costs regime for the human rights tribunal.
As human rights case law has grown, the complexity of cases has increased, a situation that makes legal advice more important and narrows the gap between the tribunal and the civil courts, he believes.
"Given [the tribunal's] evolution . . . the Rules of Civil Procedure should be at the very least used as a guideline," says Zeilikman.
Pinto's report encouraged the Ministry of the Attorney General to carry out further research on the question of costs awards, a task he said may take up to 18 months to complete.
"I believe it is time that the question of a costs regime at the Ontario tribunal not be put off any further," Pinto wrote.
"My recommendation to study the problem further should not be interpreted as a recommendation to do nothing or do very little over a very long time," he added.
Asked whether the ministry had followed this advice, a spokesman said: "Stakeholders have been consulted about this issue at various times, including during the legislative reforms in 2006 and as part of the [Pinto report], and there continues to be significant opposition to legislating a special costs power for the HRTO.
"While there does not appear to be consensus on this idea, the ministry is aware of the competing arguments and continues to consider the issue."
The tribunal conducts public consultations in developing its rules and also has a practice advisory committee that serves as a resource for consultation and feedback about the tribunal's policies, practices, rules, practice directions, and services, the spokesman added.
The spokesman also noted the tribunal has the power to award costs in accordance with the Statutory Powers Procedure Act.
However, a 2011 Supreme Court of Canada case,
Canada (Canadian Human Rights Commission) v. Canada (Attorney General)
, found human rights tribunals couldn't award costs unless the law explicitly grants them the power to do so, says Greene.
Although the Human Rights Tribunal of Ontario has the right to award costs under s. 17(1) of the Statutory Powers Procedure Act, s. 17(2) requires it to make rules of procedure for such costs awards. So far, it hasn't done so.
Bill 147 appears to override the provisions of the Statutory Powers Procedure Act as it states the amendments to the code "prevail over the Statutory Powers Procedure Act." Greene believes the provision would be subject to interpretation.
Whether the bill will become law or not is up in the air.
Conservative MPP Randy Hillier introduced it and the bill is at a very early stage in the legislative process.