As the debate over the right to be forgotten continues, many criminal lawyers have found themselves in the position of dealing with concerns from clients that stories about them remain on the Internet even if their legal matter goes in their favour.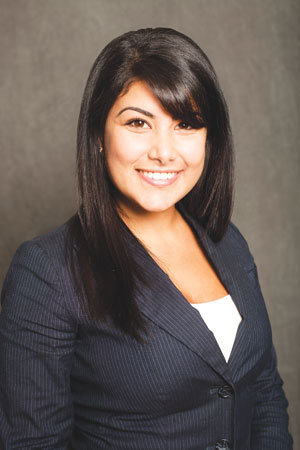 "Once it's up there, it's up there," says Maureen Salama, an associate at Brauti Thorning Zibarras LLP, of the lingering media stories about initial charges against clients.
With media outlets generally refusing to remove stories, clients can feel the impact for a long time, she notes. "I think the concern is that media outlets lose a lot of interest in these stories," says Salama, noting the media may report on the initial charges in a sexual assault case, for example, but not follow it through to trial or the ultimate resolution.
"By the time we get to a trial in those situations, it could be years later," she says.
"This is something that's going to constantly come up for them in their personal lives, their professional lives," she adds, citing a client who has told her every person he asks out on a date quickly learns about his case through a Google search. "He was just devastated and he couldn't believe it," she says.
"The stigma of just being charged is sometimes a punishment in and of itself."
The question, then, becomes what remedies do clients have. It turns out they don't have a lot of options, says Salama. In many cases, the main solution is to get the media outlet to run an update on the outcome of the case. That means finding all of the stories that have run and contacting the various editors involved. It also means getting the various documents such as a copy of the certified information showing the withdrawn charges.
"You as the person in that situation have to go to great lengths to get that done," says Salama, noting her role as counsel primarily involves helping track down the information for the client to take to the media outlet. The result, she notes, is often a short story detailing the outcome and still linking back to the original article. Many media outlets will also link the original article to the new one, she points out.
For Salama, the concern is that the media sometimes doesn't follow cases to their conclusion. "I see it particularly with sexual assault. I think the stigma is there and the media attention is there."
But for other lawyers, there may be merit in the idea of having some legal remedy to enforce the removal of stories. "I think we need a new tort or some way of requiring Google to remove articles that are no longer relevant or continue to cause damage," says David Jewitt of Ottawa's Jewitt McLuckie & Associates.
Jewitt had a client, real estate agent Gillian Burnside, who was subject to what she calls a "nightmare" of publicity when media stories, based on leaked information, cast a shadow on her involvement in an RCMP effort to lease premises for a covert security project. An article in the
Ottawa Citizen
in 2011 followed earlier stories that linked Burnside's then-boyfriend, an RCMP superintendent, to an allegedly fraudulent $3-million lease agreement. They included allegations his "realtor girlfriend" had benefited from a $70,000 commission.
In October, the RCMP issued a public apology to Burnside following a settlement between the parties. "The RCMP hereby offers a public apology for any damages caused to Ms. Burnside's personal and professional reputation as a result of the publicity garnered after an unknown source provided RCMP information to the media about her acting on behalf of the RCMP in a 2009 real estate transaction.
The RCMP apologies to the plaintiff for any damage caused to her reputation.
"Further and in hopes of correcting negative publicity when Ms. Burnside was named in media reports, the RCMP acknowledges that Ms. Burnside acted professionally and provided valuable commercial real estate services to the RCMP. The RCMP has never asserted that Ms. Burnside acted improperly when providing those services. The RCMP would not hesitate to recommend Ms. Burnside's commercial real estate services to others."
"What happened after that newspaper story came out has been a nightmare. The article and associated negative comments spread on news sites and blogs across the Internet," said Burnside, who couldn't defend herself at the time due to her real estate agreement with the RCMP.
The case wasn't a criminal one as the investigation into Burnside and her former partner resulted in no charges with all internal RCMP proceedings dismissed as well. According to Jewitt, the case followed a bit of a different path from other matters in that they took issue with the RCMP when they sued the force for negligent investigation and the leak rather than targeting the media outlets. Once they settled and got the apology, they then engaged the media in a campaign to get the new information out there.
"It seemed to work," says Jewitt, who notes he was "delighted with the outcome" given that the updated stories with the apology have largely replaced and rank ahead on Google of the older ones with the original allegations.
But he adds it's an issue lawyers and clients will increasingly have to deal with and something he hopes a new legal remedy can address. "I don't see it going away," he says. "Why wasn't there a limitation that can be forced on Google with respect to the publication of material?"
But for media lawyer Brian MacLeod Rogers, the idea of a right to be forgotten, something Europe is dealing with now following a high-profile European Court of Justice case earlier this year, isn't something Canada should consider. "I'm watching it with great interest and concern. I think what Google is being forced to do in Europe is quite problematic," he says of the current process underway in which the company is dealing with thousands of requests to delete links.
As MacLeod Rogers sees it, the issue reflects the conflict between the European focus on privacy rights and the common law's emphasis on the public interest. "I think we do take a different approach here and I think we should," he says.
"I think the whole issue of unpublishing stories and correcting stories and the need for some people to try and get rid of stuff in their past will only come to be more and more important," he adds.
"It'll be a real battle, I think."