There's no doubt that Canadian law firms have a heightened interest in Africa, a continent where the fastest growth to date has been in the energy, infrastructure, mining and commodities, and agricultural sectors. These are all areas in which Canadian lawyers excel and these are the markets they're pursuing.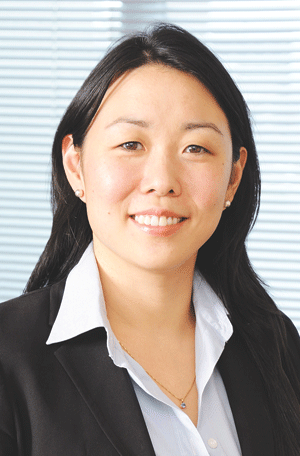 But they're approaching Africa in different ways: Fasken Martineau DuMoulin LLP and Norton Rose Fulbright have their own offices; Dentons Canada LLP uses the associated firm strategy; Stikeman Elliott LLP has an office in London, England; Blake Cassels & Graydon LLP has the potential advantage of the proximity of its associated offices in the Persian Gulf; and Cassels Brock & Blackwell LLP and Borden Ladner Gervais LLP rely on their Canadian operations, using local firms where necessary to manage African business.
The competition for African business, however, is fierce. Quite apart from the considerable international competition Canadian firms face from their global counterparts, Africa's ENSafrica, which originated in South Africa and is now the continent's largest firm with some 660 lawyers in six African countries, is also a major player.
But even at ENSafrica, Canadians are playing an important role in helping it compete on the international stage.
Michael Schilling, for example, is an executive of ENSafrica based in Mauritius. He spent five years at McCarthy Tétrault LLP, including stints in Montreal and Hong Kong.
"I caught the emerging countries bug early but realized I needed substantive experience before heading out on my own," he says.
In 1994, Schilling went off to eastern Europe with some classmates from McGill University. In 1999, their firm became Linklaters' arm in Slovakia, the Czech Republic, and Hungary. Nine years later, Linklaters spun off the firm as a separate entity, Kinstellar, that now has offices in eight countries.
Schilling refocused on Africa about five years ago.
"I came to Africa on my own and started looking for opportunities," he says. "It turned out that many existed for international, local, and regional firms in what was becoming a consolidated legal market of some 50 jurisdictions."
Schilling believed the continent's vastness demanded that he establish his practice on an existing platform.
"I came across ENS, which was looking to build Africa's first pan-African law firm," he says. "I joined the Mauritius office in 2013 as a registered foreign lawyer who practises Canadian and English law but not local law."
Mauritius is the Singapore of Africa, a financial centre through which investors funnel a great deal of the inward investment in Africa.
ENS has been around for more than 100 years but just began to focus on the broader continent about five years ago.
"ENS attracted me because it is African, it is the largest firm in Africa and a firm that wishes to remain independent as a fully integrated and exclusively African firm," says Schilling.
By way of describing his practice, Schilling calls himself an "emerging markets" lawyer.
"Typically, emerging markets lawyers do what they see in the emerging market," he says.
"That might start with banking work, the beer industry, maybe cement, then it grows into areas like infrastructure and project finance, and finally to M&A and private equity work."
Emerging markets are a particularly good fit for Canadian lawyers, Schilling adds, because they tend to be less specialized than London and New York lawyers.
"Canadians can adapt to whatever's happening at a given time in an emerging market and still perform at international quality levels," he says.
Schilling is bilingual and has a background in both common and civil law as a member of the Quebec bar. He's also a member of the Law Society of England and Wales.
"One of the reasons Canadian firms have been doing so well in Africa is that most economies here are either common law or civil law and it really helps to be able to function in both systems and both languages," he says.
Generally speaking, Schilling says, his role with clients is broader than he would experience practising in either Toronto or London.
"The particular value I bring relates to building professional services firms and managing them where the advice sought goes well beyond legal advice to hands-on involvement and practical experience," he says. "In Africa, a lot can go wrong and lawyers play a much larger role in ensuring that misunderstandings don't arise."
Practising in Mauritius with Schilling is Canadian-born Guillaume Blanc, a lawyer schooled in France, England, and Australia who's also bilingual with qualifications in common and civil law. His practice embraces corporate and property acquisitions relating to energy and natural resources.
Otherwise, Ruth Chun, also born in Canada, doesn't quite fit the mould. Located in Namibia, she qualified in and practises local law after coming to the country for personal reasons.
"My Canadian background provides historical and contextual added value for Canadian mining and oil and gas clients," she says. "But I also service local banks, insurers, clients from the U.K. and Australia, and offshore law firms."
One of ENSafrica's primary competitors in Africa is Faskens. The firm is among the world's pre-eminent mining law firms and has been representing mining clients in Africa for decades.
"Africa is relevant to Canada because of the TSX' prominence in terms of raising money for the mining industry," says David Corbett, the firm's managing partner. "Pretty much all the money for mining is raised there, in Johannesburg or in London, and we now have significant offices in all three centres."
The firm opened in South Africa in 2003 intending to use Johannesburg as a base to service mining clients throughout Africa as well as African clients seeking capital in Canada and Britain. Over time, however, its vision expanded. In 2012, the firm merged with South Africa's Bell Dewar Inc. to create a combination of more than 80 lawyers in the country.
"What we discovered after we had been in South Africa for a while was that there were opportunities to do all kinds of local work as well as opportunities in the energy, telecom, and infrastructure sectors," says Corbett.
"But we also discovered that there are certain businesses where Africans want to do business with Africans, and to achieve that we needed more boots on the ground."
The merger with Bell Dewar satisfied that need. The combination produced a full-service business law practice in South Africa and a broad practice on the rest of the continent, including mandates in the well-developed life sciences industry fuelled by pharmaceuticals stepping up their presence and sales in Africa.
"Overall, we're talking M&A, securities, IP — you name it," says Corbett.
Norton Rose Fulbright and Dentons also have very strong Canadian arms that practise Canadian law in Africa. Although they've chosen to pursue African opportunities in different ways, the extent to which Canadian legal expertise can flourish in Africa is evident from the role their Canadian lawyers are playing on the continent.
"There's no doubt that Canadian firms have contributed a strong resource presence to the global firms with whom they've merged," says Richard Stock of Catalyst Consulting, a Canadian-based legal consultancy whose clients are law departments and law firms.
Legacy firm Norton Rose has been advising clients in Africa for more than a century, a history that no doubt contributes to its significant on-the-ground presence there.
"Our global presence enables our Canadian arm to manage transactions across the developing axes of growth between Africa and Canada," says Montreal-based Norman Steinberg, chairman of Norton Rose Fulbright Canada LLP. "Inbound investment from Africa is also on the rise."
Dentons, whose lawyers have worked in every country on the continent and whose African work focuses on mining and infrastructure, has chosen the alliance approach to developing business there. Apart from its Cairo office, Dentons has relationships with associate firms in some 20 jurisdictions in Africa. The associate firms are independent but share branding and client development efforts with Dentons.
The approach allows Dentons to integrate local advice with the expertise of about 100 members of its own African team based in London, Paris, Washington, Calgary, and Montreal.
"The general trend is toward a tightening of associated relationships, which are moving more and more to exclusivity," says Thomas Laryea, who practises at Dentons in Britain. "I would be surprised if we didn't see fuller integration with international offices in five years' time."