Employers are preparing themselves for a spike in disability insurance premiums after the reworked
Diagnostic and Statistical Manual of Mental Disorders
delivered a slew of new diagnoses.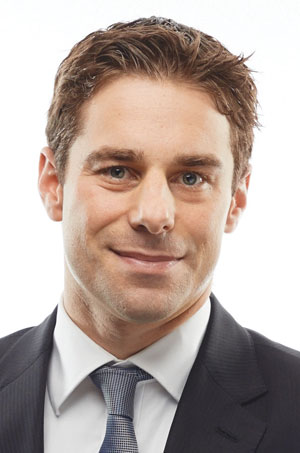 The American Psychiatric Association formally adopted the DSM-5, the first major revision of the text in almost two decades, in May after years of consultations and controversy. The manual often arises in medical reports to insurers and bodies such as the Workplace Safety and Insurance Board when making determinations about the validity of claims for psychological injury.
Daniel Pugen, a management-side labour and employment lawyer and partner with McCarthy Tétrault LLP in Toronto, says his clients fear a wave of disability claims after the updated manual recognized about 15 new disorders.
"If there are more conditions that are now disabilities, you have to assume that more employees are going to take advantage of that and the costs associated with dealing with them, whether that's in accommodation or group insurance, are going to increase," says Pugen.
He says some of the headline-grabbing additions to the manual, such as caffeine withdrawal and hoarding disorder, have enhanced employers' sense that the scope of mental disorders has widened significantly in the DSM-5 compared with its 1994 predecessor.
"A lot of these are conditions that in day-to-day life we might not think of as mental disorders," says Pugen. "My clients are not medical experts but they see more conditions coming in. The main concern is that that will push costs up. . . . For clever employees or unions, what's to stop them from relying on some of these new disorders for the purposes of getting certain workplace benefits?"
Most of the changes to the manual involved technical revisions to symptoms and checklists for existing conditions. They also removed or consolidated some diagnoses, such as the new autism spectrum disorder that encompasses four previously separate conditions under one banner.
Other new additions include cannabis withdrawal and skin-picking disorder, while changes to the criteria for a diagnosis of attention deficit hyperactivity disorder will make it easier to attach the label to patients in adult life. Another contentious alteration involved the removal of the "bereavement exclusion" that potentially opens the way for a diagnosis of a major depressive disorder in someone experiencing depressive symptoms for more than two weeks following the death of a loved one.
And it's not just employers who fear the manual goes too far in embracing new and expanded definitions for disorders as controversy is rife within the psychiatric community about the latest DSM text. Allen Frances, who chaired the association's DSM-4 task force, was one of the louder dissenting voices. He called the DSM-5's ratification the "saddest moment" of his 45-year career in his regular
Psychology Today
magazine column. In it, he urged his colleagues to ignore large chunks of the updated manual, including the removal of the bereavement exclusion that he claimed trivializes normal grief.
"My best advice to clinicians, to the press, and to the general public — be skeptical and don't follow DSM-5 blindly down a road likely to lead to massive over-diagnosis and harmful over-medication," wrote Frances.
"The history of psychiatry is littered with fad diagnoses that in retrospect did far more harm than good. Yesterday's APA approval makes it likely that DSM-5 will start a half or dozen or more new fads which will be detrimental to the misdiagnosed individuals and costly to our society."
Krista Prockiw, an insurance lawyer with Alexander Holburn Beaudin + Lang LLP in Vancouver, says in personal injury cases, courts have generally accepted the use of the DSM-4 in an expert's opinion on whether a plaintiff has sustained a psychological injury. But she says the divisiveness of the argument within the medical profession over DSM-5 could open a new line of attack when challenging reports.
"This current controversy has highlighted that the DSM is not to be considered a bible but rather a tool to be used, among others, in the diagnosis of a mental disorder," she says.
"Accordingly, counsel may be able to challenge the validity or weight to be given to an expert report which relies solely upon the DSM-5 as a checklist for the diagnosis of a mental disorder."
In employment matters, Pugen says his clients may find it more fruitful to face up to and accept the new DSM-5 despite their reservations rather than trying to take part in the controversy in its adoption.
"Although the debates amongst the academics are interesting, in terms of the WSIB and insurance providers, I think they will go with what the new manual says. It is the authoritative text and widely accepted. There was a really long consultation process that went into creating the DSM-5 and I don't think the WSIB sees it as its job to wade in on that," he says.