Boutiques focusing on insurance defence are having to find ways to exploit or adapt to the increasingly mighty power wielded by Canada's insurance companies.
The acquisition by Desjardins Group of the Canadian operations of State Farm Mutual Automobile Insurance Co. in January 2014 was the latest consolidation in a wave of moves that have left the insurance industry dominated by a handful of major players.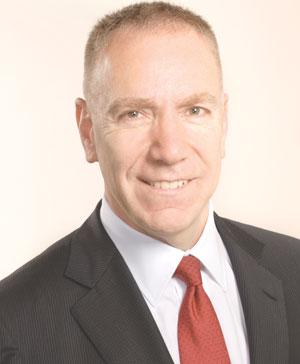 The magnitude of these companies, added to an increase in claims driven by population growth, has the potential to favour specialist law firms with the capacity to handle large volumes or that have the desire to expand.
Toronto-based Reisler Franklin LLP has doubled in size over the past two years to 40 lawyers partly by winning work from big insurance companies.
While welcoming the growth, founding partner Daniel Reisler says the consolidation trend is also leading to insurance companies exerting more pressure on law firms to cut costs.
"It's challenging from a business perspective. It means we have to operate efficiently and to ensure we're not wasting resources," he says.
As some insurance defence boutiques continue to grow in size, it will be interesting to see whether there's a critical mass beyond which they operate less effectively, Reisler suggests.
"With fewer and larger insurance companies, we will see fewer and larger [insurance] defence law firms," he says.
The demands for cheaper rates and innovative billing practices could help larger boutiques but work against bigger full-service firms with insurance defence practices.
Steven Stieber of Toronto's Stieber Berlach LLP told
Law Times
' sister publication
Canadian Lawyer
last year that the rates for insurance defence lawyers working in boutiques could be "60- to 70-per-cent higher in large firms, which is going to create division within those firms, because the insurance defence partners simply can't bill nearly as much as the corporate guys bill," he said.
Some boutiques may choose to create even more distance between themselves and the bigger firms by moving into niche areas where there's less emphasis on volume.
Lee Akazaki, a partner at Gilbertson Davis Emerson LLP, expresses distaste for some of the practices he has seen becoming more prevalent in recent years among insurance companies, including the increasing use of requests for proposals.
"Instead of a long-term relationship between insurance companies and law firms, we'd have a two- to three-year contract," he says.
He likens the "procurement" arrangement to "a municipality employing people to fill in pothole" and says it can lead to treating law firms like a commodity.
However, he sees opportunities in areas such as property damage that involve potentially large amounts of money and, due to their complexity, require a considerable level of specialist expertise.
Professional liability is another specialty that may be available to experienced lawyers practising in the insurance defence arena.
"It's an area where, because there are so many different perspectives, it's easy to find fault," says Akazaki, stressing that working effectively with clients on these types of files requires a certain amount of time at the bar and a strong understanding of issues such as causation and standards of care.
Another area boutiques will be keeping an eye on is the political hot potato of auto insurance.
There have been a series of attempts to reduce and speed up claims amid public pressure to bring down the cost of insurance policies. Last week, Ontario's Ministry of Finance proposed changes to the dispute resolution system aimed at encouraging quicker settlements for those injured in motor vehicle accidents.
The changes include aligning the prejudgment interest rate on the damages for pain and suffering due to motor vehicle collisions with market conditions in order to help reduce claims costs. Other provisions would allow for the immediate suspension of an insurance agent or adjuster's licence if the public is at risk.
Previous policy changes, such as the minor injury guideline added to Ontario's statutory accident benefits schedule in 2010, have "eliminated" a lot of the smaller auto insurance claims that had been the bread and butter of many law firms in the Greater Toronto Area, says Reisler.
But in a key arbitration case last March,
Scarlett v. Belair Insurance Co. Inc.
, the Financial Services Commission of Ontario ruled in favour of an automobile accident victim who claimed expenses beyond the minor injury limit. Legal commentators see the issue as a live one with no clear consensus on the long-term impact of the decision.
The impact of the provincial government's commitment to reduce auto insurance rates by an average of 15 per cent over two years is another unknown.
However, as tough or unpredictable as the insurance business is, it's ultimately a cyclical area, says Reisler. While the consolidation currently underway gives insurance companies a lot of clout, "that could change," he says, adding that a couple of years of inclement weather or the breakup of key firms could easily change the power dynamic.
Although the brutal winter weather of 2013-14 and natural disasters such as the 2013 Alberta floods haven't led to a deluge of claims, it can take two years for these kinds of files to come through the system and they can result in secondary litigation.
Akazaki believes the insurance defence world is in a "transition period" that will see boutiques reaching out to new clients that are looking for a more personal law firm experience and value the depth of experience offered.
Many firms will also be able to fill the gaps left by senior insurance litigators who have retired, moved into mediation or chosen the fiscal rewards of plaintiff law, he believes.
Akazaki says: "There's a tremendous opportunity for lawyers . . . because clients, especially insurance clients, are getting more and more sophisticated.
"I think they're getting increasingly frustrated with lawyers who aren't sufficiently trained in insurance and don't get the bigger picture."