A man whose one-punch assault left his victim permanently brain damaged must pay a $1-million civil damages award despite declaring bankruptcy after the Court of Appeal overturned a lower court judgment that released him from the debt.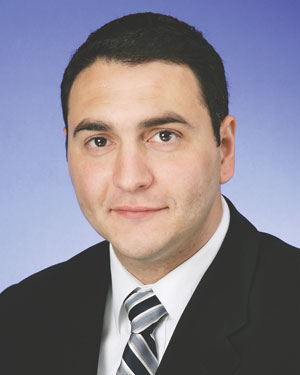 David Radcliffe pleaded guilty in the aggravated assault of Philip Daniel Dickerson following an altercation between their two groups of friends at a London, Ont., bar the previous year. Radcliffe's single unprovoked punch to the head knocked Dickerson, who wasn't part of any fighting, unconscious. During his fall, Dickerson's head struck the curb, leaving him with a significant brain injury and a permanent disability.
A civil jury awarded Dickerson more than $1 million in damages, finding Radcliffe's deliberate punch had caused the injury. When Radcliffe then filed for bankruptcy in 2011, Dickerson's lawyers brought a motion seeking a declaration that the award should survive the bankruptcy under s. 178 of the Bankruptcy and Insolvency Act. It provides that a discharge won't release a bankrupt from civil damage awards in respect of "bodily harm intentionally inflicted."
However, the motion judge, Ontario Superior Court Justice Johanne Morissette, sided with Radcliffe, finding that "Parliament could not have intended in legislating the exceptions in s. 178 to include the unfortunate and tragic consequences to mean that Mr. Radcliffe would have this lifelong penance for what was one punch."
"I cannot find on the facts of this case that Mr. Radcliffe set out to intentionally injure Mr. Dickerson," she added.
But in her Oct. 31 decision, appeal court Justice Jean MacFarland overturned that ruling, concluding Morissette was wrong to suggest s. 178 would only apply where there was a "concerted effort" to inflict bodily harm.
"On the plain language of the statute, the appellant is only required to demonstrate 'bodily harm intentionally inflicted' — nothing more. In particular, he is not required to prove that the circumstances in which the bodily harm was intentionally inflicted were sufficiently offensive to social mores to justify withholding the protection of bankruptcy. The statute does not require the appellant to demonstrate 'a concerted effort,' show particularly 'abhorrent' conduct, or take account of sympathetic factors that might apply to the bankrupt. Had that been the legislature's intention, the language of the statute would have been different," wrote MacFarland on behalf of the unanimous three-judge panel.
The circumstances of the case met the definition, according to MacFarland. "When one person hits another with a closed fist with sufficient force to cause the unsuspecting recipient of the punch to lose consciousness and fall to the ground, it cannot be seriously doubted that the person intended to inflict bodily harm," she wrote, adding that she was in no doubt that the consequences of the whole episode were "tragic."
"The respondent is left with a crushing debt, and the appellant is left with permanent brain damage. Nevertheless, it is not for the court to weigh the relative blameworthiness of the respondent's conduct in relation to the quantum of the debt he must bear," wrote MacFarland.
Michael Polvere, a litigator with Siskinds LLP in London who represented Dickerson at the appeal court, says the decision was a "great one" for his client.
"They really got it right from a public policy perspective. Perpetrators of violent crimes should not be allowed to use bankruptcy to avoid paying their victims.
That's not what the Bankruptcy and Insolvency Act was set up to do and it would be an abuse of the system," he says.
His co-counsel at Siskinds, Rasha El-Tawil, says the decision is particularly important for assault victims due to the typical lack of insurance coverage in intentional tort cases. She notes her concern about the earlier decision by the motion judge.
"I'm glad it was overturned because the facts were clearly squarely within the ambit of the section. It would have set a dangerous precedent for others looking to collect if it was upheld," says El-Tawil.
She says she would have liked to see the appeal court go a little further in its judgment and explicitly define the term "bodily harm." In submissions, the Siskinds lawyers suggested the court mirror the Criminal Code definition that includes "any hurt or injury to a person that interferes with the health or comfort of the person and that is more than merely transient or trifling in nature."
"Looking down the road, it could allow someone to make an argument, for example, that psychological harm does not amount to bodily harm. My own position is that it would be, but that's an argument that could be made," says El-Tawil.
Andrew Murray, a partner at Lerners LLP in London, says the decision may not have much practical impact because without insurance coverage, the cost of most court actions against a potential bankrupt will exceed the value of the assets they hold. Still, he says it was important for the appeal court to make bankruptcy a less attractive route for discharge of civil damages resulting from a criminal assault.
"As a principle of law, it's certainly one that found favour with me," he says. "What we don't want to see are instances where people are able to relieve themselves of responsibility for their tortious wrong by just going bankrupt."
As a plaintiff-side personal injury lawyer, he says bankruptcy laws are generally more likely to intersect with his practice area on the plaintiff's side than the defendant's.
"Where I usually see it is if my client is low on money and wants to go bankrupt. I have to discuss with them what that might mean, how they could end up losing the right to pursue their claim, and whether there is any way they could stave it off. Depending on how substantial the claim is, you may end up with enough money that they can pay off their debts," says Murray.