The Canadian Pacific Railway Ltd. proxy battle that seared Canada's business media outlets for the first half of 2012 has been held up as the flagship example of just how far shareholder activism has come in Canada. There's an argument, however, that the Agrium Inc. proxy battle makes the point at least as well if not better.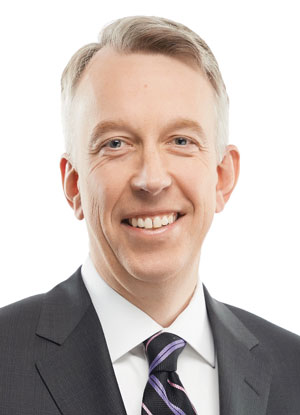 "Until the Agrium fight, it was highly unusual in Canada to see a company that was thought to be well run with a strong business become the object of affection for activist investors," says David Woollcombe of McCarthy Tétrault LLP's Toronto office.
It's true that the CP battle made it clear that any Canadian company, no matter how large or prominent, is susceptible to activism. The railway, after all, had a long history of profitability, a blue-chip board, and a reputation for leadership in corporate governance. But its stock-market performance was dismal and that's what made it such a good target for Pershing Square Capital Management LP, the hedge fund that won the proxy battle in May 2012, promptly installed new management, and saw a 54-per-cent rise in the stock's value over the next nine months.
The attack on CP, then, was a vehement expression of dissatisfaction with the competence of management itself.
"The archetypical proxy battle is 'We don't like management,'" says Aaron Atkinson of Fasken Martineau DuMoulin LLP's Toronto office.
"It's like voting out the government on a non-confidence motion."
By contrast, there's an argument that Agrium was an unlikely target. Its stock price was doing quite nicely, having risen some 450 per cent since late 2005.
"A key difference between CP and Agrium was that the core message in the Agrium fight was not about the underperformance of the company's business," says Woollcombe.
But Jana Partners LLC, a New York-based hedge fund that became Agrium's largest shareholder, wasn't happy. It sought to unlock value by calling for better cost controls, governance, and capital management. Jana also wanted to spin off the company's retail arm from its wholesale division.
To achieve its aim, Jana waged a 10-month-long proxy battle that began in October 2012. The goal was to get some representation, albeit a minority, on Agrium's board in the hope of influencing the company's direction.
"If you don't have a majority, you'll still be running up against incumbents who will outnumber you," says Atkinson.
"But this having been said, two new faces on a board of 10 or 12 can, in some cases, make a lot of difference, especially if those new faces represent an activist who has just won a public campaign."
But the hedge fund's efforts were in vain. At Agrium's annual general meeting in April 2013, none of the fund's five nominees and all of the company's 12 candidates won election.
Still, Jana attracted some 40 per cent of the vote.
"Ultimately, Jana had the wrong target and the wrong thesis for change," says a source close to the company.
"As it turned out, the loser didn't do too badly and if the company hadn't defended itself as staunchly as it did, the vote could well have been different. The story isn't that Agrium won but that it came under attack in the first place."
While activism aimed at unlocking value is relatively new to Canada and still most commonplace here among companies with smaller market capitalizations, large U.S. businesses have had to contend with the Agrium-type of activism for years.
"Canadian boards have long been accustomed to a level of deference from investors, but now that we're on the radar screen for hedge funds and activist investors, widely held large-cap Canadian issuers are going to have to contend with this sort of thing more often," says Woollcombe.
"What the Agrium fight highlights is that selling long-term strategy to shareholders may become more difficult for management where some investors see opportunities for shorter-term value creation."
As David Salmon, senior vice president for Western Canada for Laurel Hill Advisory Group LLC, sees it, the attack may increasingly be linked, as it was to some extent in Agrium, to governance issues.
"Once activists start to believe they can extract more short-term value, they're also going to find governance issues to help their cause," he says.
And as CP demonstrated, support for activists from Canadian institutional shareholders can be forthcoming in the proper case, enhancing activists' prospects and providing motivation for potential challenges.
"It's now evident not only that Canadian institutional shareholders will support change where a case that change is necessary exists but that institutions are evidencing less tolerance for the status quo following a long period of low investment returns," says Andrew MacDougall of Osler Hoskin & Harcourt LLP's Toronto office.
Indeed, the impact of institutional support extends beyond the votes that the institutions themselves control.
"Pension funds have an enormous amount of credibility as sophisticated investors and they are rightly accorded a significant amount of respect in the market because they put in a great deal of time and effort towards understanding the companies in which they have large holdings," says Woollcombe.
"They're also seen as patient money and consequently are taken very seriously when they actually do stand up and support the kind of initiative that characterized the CP proxy battle."