Toronto's Quayside development project has given the city's inhabitants a unique opportunity to confront the data and privacy implications of smart cities, according to an Ottawa law professor.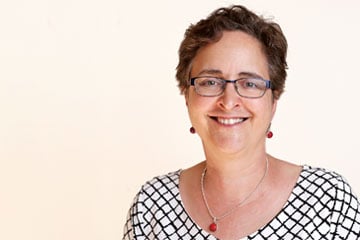 Toronto's Quayside development project has given the city's inhabitants a unique opportunity to confront the data and privacy implications of smart cities, according to an Ottawa law professor.
Teresa Scassa, a Canada Research Chair in Information Law at the University of Ottawa's Faculty of Law, says the "smart city" term has emerged as the catch-all label for sensor-loaded and networked urban spaces where data is collected and then used to solve the problems and inefficiencies they help identify.
Connected devices generating the data in question include transit pass cards and traffic cameras, as well as smart meters installed on municipally or privately owned infrastructure.
In Waterfront Toronto's Quayside project, the multi-government agency has said it intends to establish part of the city's eastern lakeshore as an "international showcase for innovative solutions" in the realms of housing, energy conservation, carbon reduction and more.
But the project, launched in partnership with Sidewalk Labs, a sister company of search engine giant Google, is far from typical when it comes to smart-city advances, says Scassa, who sits on the Digital Strategy Advisory Panel formed to guide the Quayside development.
"What is much more common is that cities will adopt certain technologies on an incremental and piecemeal basis," she says. "There has been a lot of controversy and ink spilled about this project, and because it has been such a lightning rod, it means that conversations are happening around governance issues in a good way.
"It has also helped governments and a variety of other different actors to realize the importance of these issues, which otherwise don't seem to be understood or responded to in the same way," Scassa adds.
When municipalities approach smart city ideas in a less comprehensive manner, she says, data governance and privacy policies end up being set on a contract-by-contract basis, often slipping under the public radar.
Key issues to be determined include the ownership of any data generated: It could belong to the city, the private sector partner or both, Scassa says, noting that each sides' expectations may change depending on who is performing any data analysis resulting from the collection.
Related to ownership is the extent to which data can be accessed and shared, who with, and under what terms and conditions, she adds. If a private company maintains ownership, it will likely preclude the municipality from sharing raw data with other parties who may be able to draw their own potentially valuable insights from it, including researchers, developers or start-up firms.
"The reality is that many cities are entering agreements which impact on people's personal privacy without much debate or discussion, if any at all, about these questions," Scassa says. "But the decisions that are made in these contracts can have implications down the road in terms of transparency and the openness of data."
But in Toronto, where conversations are occurring in a more open way, Scassa says ordinary citizens and interested stakeholders have been vocal about their concerns. Late last year, that prompted Sidewalk Labs to respond with a proposal to bar any one entity from owning data collected in Quayside and the creation of an independent Civic Data Trust tasked with ruling on requests for data collection and dissemination.
But the idea did not assuage all of the firm's critics, who retained worries over the location and storage of data, as provincial Auditor General Bonnie Lysyk noted in her December 2018 report, which suggested slowing the pace of the Quayside development.
"The Province lacks a policy framework to guide the development of a mixed-use smart city such as the one being contemplated for Quayside," Lysyk concluded. "To protect the public interest, such a framework should address intellectual property; data collection, ownership, security and privacy; legal issues; consumer protection issues; infrastructure development; and economic development."
Kevin McGivney, a partner at Borden Ladner Gervais LLP in Toronto, developed an interest in smart cities as an outgrowth of his insurance and tort liability practice, dealing largely with litigation involving municipalities.
His firm recently identified smart cities in its report on the "Top Innovative Industries Shaping the Canadian Economy" and McGivney sees the attraction for cities looking to take advantage of technological developments in an increasingly urban world.
"Sensors can be placed in public places to indicate when infrastructure needs maintenance or to target resources depending on how much traffic they receive. There are all sorts of things that can be done to improve safety, cut costs and boost efficiency, and it's going to be interesting to see how it develops," he says.