After a company changes hands, questions can arise about how employees are given credit for service under a new structure.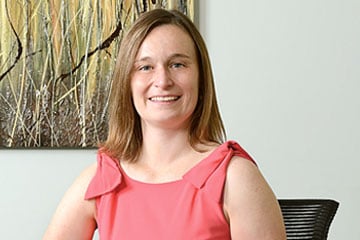 After a company changes hands, questions can arise about how employees are given credit for service under a new structure.
A recent Ontario Superior Court of Justice ruling, Ariss v. NORR Limited Architects & Engineers, 2018 ONSC 620, clarified how credit for service should be determined after an employee with a company that had been bought by another business was terminated and there were efforts to calculate how much notice he was owed.
John Ariss was given three-and-a-half weeks' notice upon his dismissal by NORR in 2016, but Justice Sylvia Corthorn found that he was entitled to eight weeks' termination pay plus 26 weeks' severance pay after nearly 30 years of continuous service.
Sean Bawden, partner with Kelly Santini LLP in Ottawa, says an important takeaway from the case is that the purchaser company should have gone one step further in its employment agreements with staff carried over from the purchased company and state that the purchaser company did not intend to honour past years of service after it had the seller company terminate its employees before purchase.
"Asset deals are pretty common, and most purchasers assume that they're getting employees free and clear, or they want them free and clear," says Bawden.
He says the decision by Corthorn "makes sense."
The ruling found that "the purchaser is responsible for the past years of service when they didn't anticipate that happening," says Bawden.
"What this really demonstrates to business lawyers is that employment considerations really need to be considered. Purchasers are going to need to turn their mind to what happens if [they] take on these employees," says Bawden.
According to the ruling, John Ariss was a director and partner with an architectural firm that was bought in 2002 and he started working for the new firm, NORR Limited Architects & Engineers.
In 2013, Ariss negotiated a move from full-time to part-time work at his request. In 2016, he was terminated, at which point NORR attempted to not include his years of service with the previous company when calculating how much notice he was owed.
However, in the ruling, Corthorn found that Ariss' employment started in 1986, when he began with the predecessor company that NORR acquired.
She ruled that because the terms of his contracts with NORR did not include entitlement to notice of termination without cause based on the common law, Ariss was entitled to eight weeks' notice of termination.
She also found that because he did not resign in 2013 when moving to part-time work, which NORR considered to be a resignation from full-time work, he was entitled to 26 weeks' severance pay.
A notice of appeal and cross-appeal have been filed in the case.
Alayna Miller, a lawyer with Mann Lawyers LLP in Ottawa, who represented the plaintiff in the case, says that NORR attempted to argue that Ariss' years of service had been interrupted by both the sale of the business in 2002 and by Ariss' resignation from full-time employment to take on part-time employment in the same company.
Miller says that in a situation where a company buys another one, the default is that years of service count.
"Employers cannot contract out of previous years of service by insisting that an employee resign before taking on new employment terms with a company," Miller says.
There are ways for an employer to circumvent that, she says.
Given that the new employment contract her client signed said nothing about the waiver of past years of service, it is something for companies contemplating a purchase to consider, she adds.
In the ruling, Corthorn found that NORR had assumed it had no past obligations to employees it took on from the predecessor company.
She ruled in favour of Ariss because it wasn't communicated to the employees that waiving past service was the intention of the termination letters issued at the time of the sale.
In the ruling, Corthorn also rejected NORR's attempt to waive previous years of service through the contract process when those terminated employees were hired.
Corthorn also dismissed the notion that the duty of good faith in negotiating a contract requires an employee to reveal if they believed a contractual provision was unenforceable.
While the decision found that Ariss was provided with less than his minimum entitlements upon termination of employment, it found that he was limited to the minimums under the Employment Standards Act and did not have an entitlement to reasonable notice of the termination of his employment.
This outcome will be subject to review on appeal.
"As employment law has been rapidly evolving, particularly in the context of termination provisions, we're hoping to obtain further clarity in this area," says Miller.
Albert Formosa, a partner with WeirFoulds LLP in Toronto, who acted for NORR, says his takeaway from the decision are the rulings around clarity of language and understanding and that Ariss was restricted to notice or severance pay and would only be entitled to the minimums under the ESA.
"The analysis on the clarity of the contract and [Ariss'] understanding of the contract and the common law notice limitations — those are all helpful developments for all of us in the employment bar," says Formosa.
He says that when companies are buying other companies, they need to examine what legal responsibilities exist toward employees.
"There's no question that, but for that contract, they were saddled with this long-term severance obligation that they really wouldn't appreciate," Formosa says.
Because of the appeal, the final determination remains up in the air, he says.
"[The decision] highlights the fact that you have to really understand your obligations when you're buying a business and taking over a bunch of employees," says Formosa.
Andrea York, a partner with Blake Cassels & Graydon LLP in Toronto, says it's better for employers purchasing a company "to specify intentions in a written agreement to avoid ambiguity and litigation at the time of termination when the parties are parting ways."
When it comes to deemed continuity of service, York says, there are two factors to be considered by the courts.
One factor is whether the employee was employed by the purchaser or if the employee was an employee of the seller, she says.
The question arose at court whether the termination letter at the time of purchase managed to create a break in service so that the deemed continuity provision didn't apply.
"Even from a common law perspective, if you don't put it in your offer of employment as purchaser that you're not recognizing any service except as required by employment standards legislation, then, under the common law, a purchaser will likely have to recognize service as well," says York.
"Both the statute and the common law acted to require that the purchaser recognized service as far as this judgment is concerned."