Ontario lawyers say it's unknown what the future will look like when it comes to their clients' obligations around emissions reductions.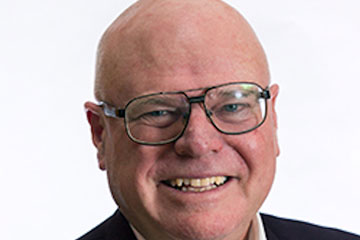 Ontario lawyers say it's unknown what the future will look like when it comes to their clients' obligations around emissions reductions.
The uncertainty comes after moves by the provincial government to scrap the province's cap-and-trade system in July 2018 and the announcement of a new environmental protection plan in late November 2018.
Lawyers say that a certain degree of caution is needed when dealing with what the province has unveiled to date, because the details of the plan are still lacking.
David McCutcheon, counsel with Dentons Canada LLP in Toronto in the firm's commercial litigation group with a focus on environmental law, says it's hard to advise clients as to what the environmental regime will look like in five years.
"I'm not sure that the provincial plan looks forward enough," says McCutcheon.
"It takes credit for closing the coal plants, which obviously is a great initiative that got rid of a bunch of carbon emissions. They're claiming that Ontario has done the heavy lifting [on reducing emissions], as opposed to the rest of Canada — that's fine, but the real issue is the future. Where are we going to go next?"
McCutcheon says that, from a legal standpoint, there isn't an environmental framework other than the federal carbon tax that lawyers can advise clients about.
"It's really difficult in the absence of having a real picture of what the [environmental] legislation will look like," says McCutcheon. "I suspect that this plan will be a work in progress. It would be a lot better if we had more to work with than the press statements."
Dianne Saxe is a lawyer and former environment commissioner of Ontario from October 2015 until November 2018.
She is currently president of Saxe Facts, a consulting firm for climate, energy and environmental clients in Toronto. She says it's a tough time for lawyers to give advice to clients because of the "vagueness and uncertainty" from the government on its environmental plans.
"Lawyers have to be really cautious to advise clients about the really significant risks if the client is relying on a contract or approval from the government," she says.
Saxe says lawyers have to consider that the current trend of the current Ontario government is to block claims for compensation for legal breaches relating to the cancellation of contracts for which they would normally get compensation.
Saxe says that, late last year, she counted up the number of times the provincial government had passed laws to give itself immunity from paying compensation for a variety of infringements, including breach of contract, breach of trust, breach of fiduciary duty, misrepresentation and breach of the Securities Act.
"On top of that, there are the 752 clean energy contracts that the government terminated plus the hundreds of commitments that had been made with cap-and-trade money, including cases where the cheques had already been received and deposited for approved [clean energy] projects, which were then clawed back," she says.
Laura Zizzo, a lawyer and chief executive officer of Mantle 314 Inc., a consulting firm in Toronto, says that, from her perspective in advising clients in the financial sector and large companies with institutional investors, the new government's new plan is causing more policy uncertainty.
"Unfortunately, government's not leading here — the market is," says Zizzo.
"It's refocusing clients on that."
She says that, from a legal risk perspective, lawyers "have to do a better job in the legal community of refocusing on the material risk and opportunity [of climate change]."
"It's not just focusing on the policy developments," she says.
Zizzo says that, while there has been a lot of focus in the general public on carbon pricing, whether through cap-and-trade or the federal levy, the Ontario plan does appear to have a form of carbon price. Zizzo says that for clients who invested in the cap-and-trade system or had other contracts that were cancelled, she advises them to take a broader perspective on the risks and opportunities related to climate change.
"If you do that, you're going to be well positioned for the type of policy that we know is coming [from future governments], which we know is aligned with a lower-carbon future and is more adapted to climate change," says Zizzo.
"If you use those [broader perspectives] as key tenets in your business strategy, it's going to protect you from these future policy shocks, even if you don't predict exactly what they look like."