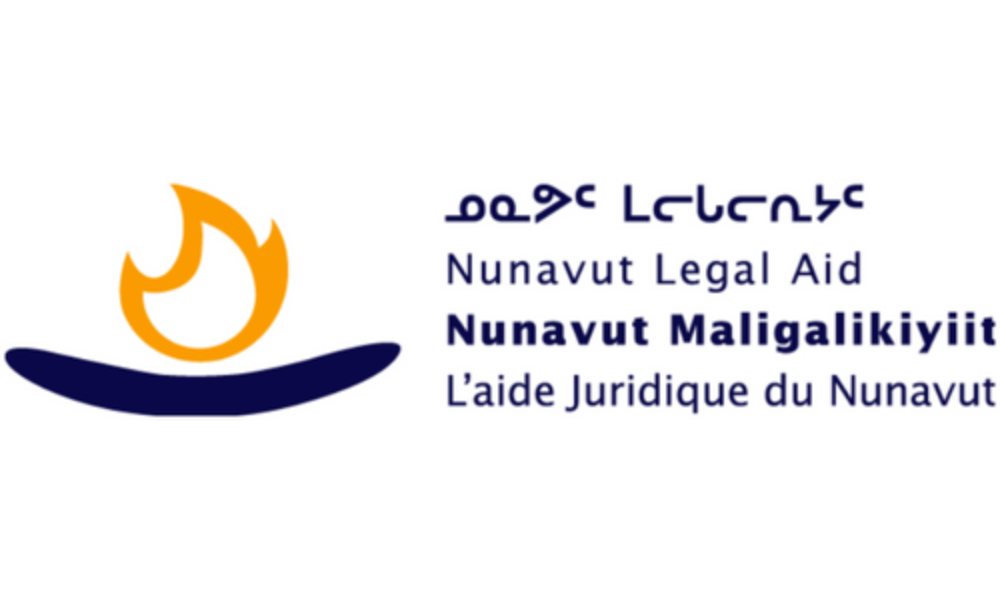 Chief Executive Officer (CEO)
A high-impact business and legal mandate for a politically astute senior executive who is prepared to lead business, financial and legal resources in a remote, northern, cross-cultural, and multi-stakeholder environment and ensure the delivery of high-quality legal aid services across the Nunavut territory.
About the Legal Services Board of Nunavut
The Legal Services Board of Nunavut (LSB) is an independently run, arm's length public agency. As the territory's legal aid plan, it is responsible for providing legal services to financially eligible Nunavummiut in the areas of criminal, family and civil law. LSB is governed by a territorial Board of Directors comprised of a Government of Nunavut (GN) representative, a Law Society of Nunavut representative, three regional community representatives, and two members-at-large, all appointed by the GN Minister of Justice.
Legal services are provided through three regional legal aid clinics, located in Cambridge Bay (Kitikmeot Law Centre), Rankin Inlet (Kivalliq Legal Services), and Iqaluit (Maliiganik Tukisiiniakvik). Each clinic is staffed by a complement of civil, family and criminal lawyers, court workers, and administrative support staff. Court workers are based both within the clinics and also in the communities. In addition to staff lawyers, LSB relies on private counsel to manage the demands of clients, conflicts, the Court, and a growing circuit schedule.
About the Role
LSB's Board of Directors is looking for a new Chief Executive Officer (CEO) who will provide efficient, effective leadership of the Legal Services Board of Nunavut, including its regional clinics, and ensure the effective, efficient delivery of a range of flexible services responsive to the legal needs of eligible Nunavummiut.
With an estimated annual budget of $16.8 million, LSB's primary purpose is to promote and provide equitable legal services to eligible Nunavummiut, through the promotion of law reform and the provision of relevant community education programs. As CEO, you will deal, both in policy formulation terms and day-to-day management, with the competing interests of Governments, the Board and its directions, the private legal profession, community organizations and clients.
Reporting to the Board of Directors (under the Legal Services Act), you will directly oversee a capable and dedicated team consisting of the Chief Administrative Officer, Chief Financial Officer, Chief Officer of Client Services, Comptroller, Director of Clinic Services & Community Engagement, Director of Human Resources, in the delivery of legal services, the professional development of staff and the development of broad legal aid policy.
You will also directly manage both staff lawyers and private lawyers, dealing with appeals and complaints by clients or citizens, and concerns about their representation or cases, and working to resolve matters and ensure ongoing full representation, and the delivery of quality services in compliance with the applicable Acts, Regulations, Board policies, The LSB Inuit Employment Plan, Law Society of Nunavut requirements and the Code of Conduct.
Your political savvy will prove invaluable as you work with the Legal Services Board of Nunavut and the Department of Justice, the Government of Nunavut and the Government of Canada on matters of policy development and issues of concern to the Minister. You will also be involved in the development of briefing materials for sessions of the legislative assembly, and meetings of federal, provincial and territorial (FPT) Deputies and Ministers of Justice, take forward recommendations, on behalf of the Board, for legislative changes, and work with the policy division of the GN.
About the Candidate
An outstanding leader, with a unique combination of business and legal acumen, you have the expertise and the confidence to assume responsibility for both high-level management involved in running a business enterprise of major income and expenditure operations, and specialist knowledge of the legal aid industry – both territorially and nationally – and the private legal profession. Eligibility to practise law in Nunavut is a statutory requirement of the position.
This complex mandate calls for a successful track record as a senior executive, including experience in an organization with significant client service obligations, and an extensive background in a business enterprise with comparable income and expenditure operations. Equally vital in this role, you also bring knowledge of, and experience in, the legal system, with a good understanding of the role of the courts in the administration of justice, and experience working in a northern setting, with a keen understanding of regional, community and cultural differences and diverse needs.
Your professional strengths include an understanding of financial, human resources, management and technology issues, with a demonstrated capacity to manage a large budget, strategic planning experience and extensive legal/policy development experience in the provision of written and verbal policy advice. A savvy communicator with highly developed liaison and consultation skills, and a flexible approach to problem-solving, you have demonstrated success in managing organizational change.
Perhaps most important in this role, and in alignment with territorial and LSB goals, will be your commitment and capacity to implement equal employment opportunity, cultural diversity, occupational health and safety and ethical practices and policies.
To apply to this highly accountable executive role in legal aid services delivery, submit your application to Phelps by clicking here.
Application deadline: 20th day, March 2023.
Only qualified individuals will be contacted. Your application may be retained to fill future vacancies. LSB is an equal opportunity employer. Please let us know if you require any accommodations during the hiring process. Preference will be given to applicants who identify as Inuk or are beneficiaries of the Nunavut Land Claims Agreement.