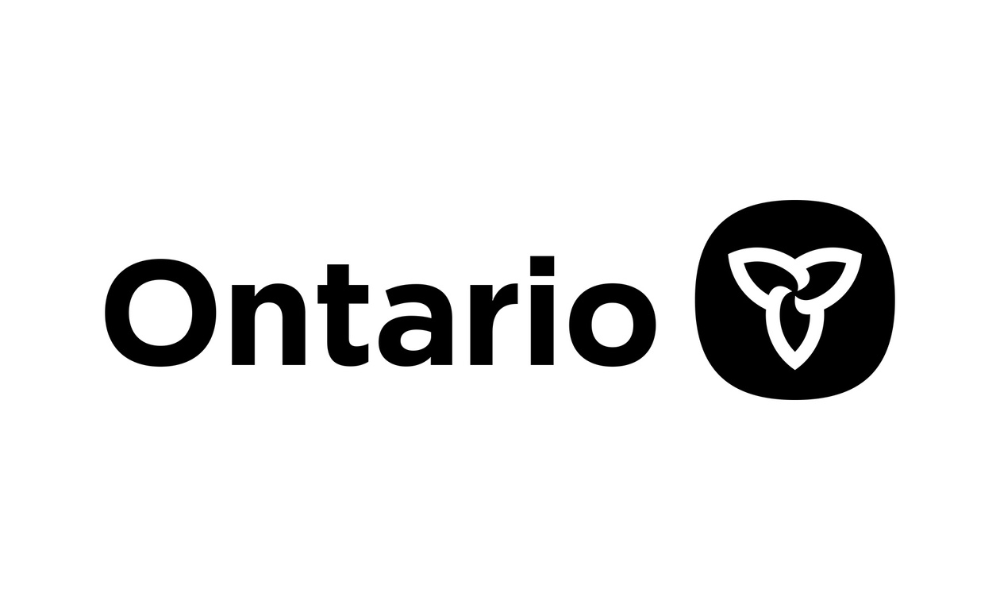 Legal Manager, Review Services
Join the dynamic, creative leadership team of Ontario's Pay Equity Office (PEO) to play a key role in making the world a more equitable place for women to work, live, and thrive. If you love the challenge of making a big impact with a small team, this is the place for you.
In this newly-created position and reporting to the Director, you will be responsible for leading the PEO's Review Services Unit, which investigates complaints under, and monitors compliance with, the Pay Equity Act.
The Pay Equity Office, an agency of the Ministry of Labour, Training and Skills Development, is seeking an experienced lawyer with management experience to join the Office's new leadership team. The PEO investigates, attempts to settle, and resolves pay equity complaints and objections to pay equity plans. The PEO also provides programs and services to help people understand, and comply with, the Pay Equity Act.
What can I expect to do in this role?
Duties will include:
Managing the staff of the Review Services Unit, including, but not limited to, recruiting and onboarding, guiding professional development plans, managing performance commitments and evaluations, and coaching for high performance
Managing the activities of the Review Services Unit, including, but not limited to, the PEO's investigation caseload, General Inquiries Service, designing and implementing proactive compliance initiatives, leading special projects, and the ongoing evaluation of the Unit's effectiveness and efficiency
Participating as a member of the PEO's executive team in the overall management of the PEO and ensuring fulfilment of the PEO's statutory mandate, vision, and business plan
Cultivating a work environment that promotes a collaborative, diverse, inclusive, and respectful workplace
Ensuring timely identification and management of critical issues
Managing the Unit's budget and staff in accordance with all applicable Ontario Public Service (OPS) financial and human resource directives, policies, and guidelines, and in a collaborative manner with the PEO's executive team
Location: Toronto
How do I qualify?
Mandatory
Membership in good standing with the Law Society of Ontario
Knowledge and Skills
Demonstrated managerial and organizational skills
Proven ability to build high-performing teams
Demonstrated leadership skills to guide long-term strategic planning
Demonstrated ability to set and manage competing priorities
Demonstrated commitment to creating a positive workplace culture that values everyone's contributions
Demonstrated knowledge of, and experience with, human resource management theories and practices
Demonstrated knowledge of, and experience in, pay equity law and related areas of law (labour relations, employment standards, human rights, and administrative law, among others)
Demonstrated ability to work collaboratively with peers and stakeholders
Proven ability to exercise sound judgement
Excellent communication skills
High degree of computer literacy, including proficiency with workflow management systems, and standard office apps
OPS Commitment to diversity, inclusion, accessibility, and anti-racism:
The OPS is an innovative, responsive, and accountable public service that works hard to be diverse, anti-racist, inclusive, accessible, merit-based, respectful, and equitable. Diversifying leadership teams is a top OPS priority with the goal to achieve parity with the Ontario labour force by 2025 for the most underrepresented groups (Indigenous, racialized and persons with disabilities) in leadership positions.
To advance this goal, the OPS is collecting socio-demographic information that will help to address potential barriers and achieve equity in hiring. You are requested to complete the voluntary survey and contribute to building a more diverse, anti-racist, inclusive and accessible OPS.
The OPS invites all interested individuals to apply and encourages applications from Indigenous and racialized individuals and persons with disabilities.
Visit the OPS Anti-Racism Policy < https://www.ontario.ca/page/ontario-public-service-anti-racism-policy > and the OPS Diversity and Inclusion Blueprint < https://www.ontario.ca/page/ops-inclusion-diversity-blueprint > to learn more about the OPS commitment to advancing racial equity, diversity and inclusion.
The OPS offers employment accommodation across the recruitment process and all aspects of employment consistent with the requirements of Ontario's Human Rights Code < http://www.ohrc.on.ca/en/ontario-human-rights-code >. Refer to the application instructions below if you require a disability-related accommodation.
Salary Range: $165,177 - $225,974 Per Year
Additional Information:
1 Permanent, 10 Dundas St E, Toronto, Toronto Region, Criminal Record Check
Note:
In accordance with the Ontario Public Service (OPS), Employment Screening Checks Policy (ESCP), the top candidate(s) may be required to undergo a security screening check. Refer to the above to determine the screening checks that are required for this position.
Required security screening checks along with your written consent, will be sent to the Transition and Security Office (TSO), Talent Development Branch, Talent and Leadership Division to evaluate the results. If applicable, the TSO, with your written consent, will request and obtain any additional employment screening checks that were not obtained directly by you.
A record under the Criminal Code and/or other federal offence record(s) does not automatically mean you will be ineligible for the position. The employment screening check(s) will only be reviewed and evaluated by the TSO for the purpose of making a security clearance decision. The details of an individual's employment screening check(s) will be considered in specific relation to the duties and responsibilities of the position being filled. Employment screening check records will be maintained by the TSO and kept strictly confidential.
Please apply online, only, at www.ontario.ca/careers, quoting Job ID 182776, by Friday, June 24, 2022. Please follow the instructions to submit your application. Faxes are not being accepted at this time.
If you require accommodation in order to participate in the recruitment process, please contact us at www.gojobs.gov.on.ca/ContactUs.aspx to provide your contact information. Recruitment Services staff will contact you within 48 hours. Only those applicants selected for an interview will be contacted.
The Ontario Public Service is an inclusive employer. Accommodation will be provided in accordance with Ontario's Human Rights Code.