Justice Thomas Cromwell of Atlantic Canada is retiring Sept 1. Another justice is urgently needed for the fall session.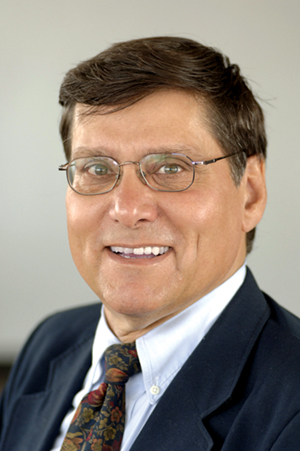 Recently, Prime Minister Justin Trudeau sent his cabinet's best legal expert, Justice Minister Jody Wilson-Raybould, to face the Commons Justice committee to explain his government's complicated new process for choosing future Supreme Court judges.
Some MPs, notably former Conservative justice minister Rob Nicholson of Niagara Falls, worried that the new judge might not come from Atlantic Canada, leaving those four provinces without a single justice on the bench of the highest court in the land. Wilson-Raybould had to admit that under Trudeau's new rules Atlantic Canada might be left out. It all depends on who is chosen, initially by the special advisory committee headed by former prime minister Kim Campbell, then ultimately by who Trudeau puts on the bench. By law, Ontario and Quebec are guaranteed three seats each, but there is no similar guarantee for any Atlantic province.
Wilson-Raybould said the prime minister cares a great deal about Atlantic Canada getting a seat again on the Supreme Court.
If it's so important to him, asked Nicholson, why didn't he make it a criterion that the new justice coming in to replace Justice Cromwell comes from Atlantic Canada?
And, in addition, why did Trudeau resort to sending out letters to newspapers to announce his new system of choosing justices instead of running such a law through Parliament? Why snub MPs?
The justice minister replied: "Our next appointment to the Supreme Court justice may not be from Atlantic Canada."
"That is a mistake," shot back Nicholson. "You've painted yourself very clearly on that point."
The big issue on this day at the committee was language. That's because Trudeau and Wilson-Raybould have been saying that the new justice will have to be "functionally bilingual."
Candidates brought forward from Kim Campbell's advisory committee will be "functionally bilingual," Wilson-Raybould told the justice committee.
"But what does 'functionally bilingual' mean?" asked New Democratic Party leader Thomas Mulcair. Mulcair was getting worked up. It sounded to him like the Liberals were making up a new term to pass off a unilingual judge as bilingual for political reasons. Mulcair, son of an Irish father and French-Canadian mother, said he has known French and English for years and he's never heard of the term "functional" used in the context of bilingualism.
"It's not clear what that means," Mulcair continued. Does it mean speaking both official languages, he asked?
The minister tried to duck the question. Finally, she replied that "functionally" means the new judge will be able to understand oral and written arguments presented in court without the aid of an interpreter. So will it be expected the new judge speaks both languages? Mulcair insisted.
Wilson-Raybould replied that "functional bilingualism" means the new justice may not be able to have a conversation in both official languages with a lawyer appearing before the bench. Mulcair said it sounded to him that "functionally bilingual" could be used for a judge to claim being bilingual without being able to speak both Canadian official languages. And such a justice certainly wouldn't be helpful to the lawyer talking to the bench. Not being able to speak a second official language isn't bilingualism, Mulcair said.
Wilson-Raybould answered back: "The meaning of 'functional bilingualism' will be developed in the office of the Federal Judicial Affairs." She added that "an assessment" will be made to "ensure the candidate chosen will be bilingual."
Visibly upset, Mulcair snapped back. "So, there's going to be a test?"
Wilson-Raybould hesitated and then said: "That's going to be something for the office to determine to be conclusive that the candidate brought forward is functionally bilingual."
Then she added, "meaning that the justice has the ability to understand oral and written argument without the aid of an interpreter."
So the committee was back where it began earlier and Mulcair, who appeared at least "functionally" upset, appeared worried that the Liberals are trying to pass off a unilingual judge as a bilingual judge.
There are indications that what happened at the committee hearing will force the prime minister to come up with something a lot better than a "functionally bilingual" candidate as his new judicial appointment to the Supreme Court.
To earn the title "bilingual" a new justice may actually have to be able to speak both English and French.
---
Richard Cleroux is a freelance reporter and columnist on Parliament Hill. His e-mail address is
[email protected]

.