It began 14 years ago as the sort of silly incident that can easily destroy the career of a good Mountie.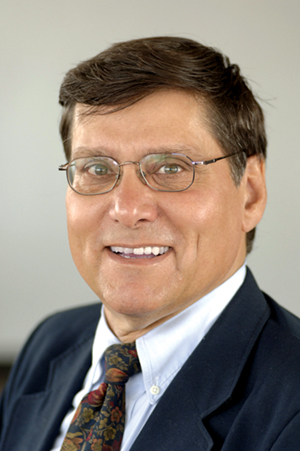 RCMP Staff-Sgt. Walter Boogaard was a decorated veteran who had served with distinction as an RCMP peacekeeper in Africa and other trouble spots. Back in Canada, he dropped into a restaurant one day to check the menu after leaving his service revolver in an unlocked police car.
While he was in the restaurant, he began talking to a woman who would later testify he was negotiating with her for sex.
Meanwhile, her friend, another woman, stole the Mountie's gun from his car. Toronto police later caught both women trying to trade the weapon for cocaine.
Boogaard faced an RCMP investigation and a disciplinary hearing. The investigators bought his story about the menu. But for a Mountie, losing your gun to thieves is about as bad as having your horse stolen. So he had to forfeit five days' pay.
But he remained as determined as ever to make inspector. He twice passed an officer training program and was on his way up the line or so he thought. The problem was the nasty gossip about the restaurant that kept following him.
One hearing and appeal after another followed him everywhere he went until he was about to get a transfer to a promotion in Regina. That's when his file went to the RCMP commissioner, who said no to a promotion to inspector for Boogaard.
He later learned senior officers had said there might have been more to the disciplinary matter but they lacked supporting evidence.
That's when Boogaard decided to get himself a good lawyer, Paul Champ of Ottawa, and headed to the Federal Court.
RCMP commissioner Bob Paulson had written to Champ that Boogaard didn't embody the core values of the force and so for the time being there would be no promotion for him.
Paulson went further. He said Boogaard might want to reflect upon whether he still belonged in the Mounties.
The judge was furious. He accused Paulson of relying on "gossip" to smear Boogaard and deny him a promotion based on unproven allegations.
"This is unacceptable," wrote Justice John O'Keefe. The commissioner had "exceeded his discretion," "cast aspersions," and "inappropriately substituted his opinion about the disciplinary case." The judge said Paulson had "to do as much as he can" to make sure Boogaard gets his promotion to inspector and the Mounties will have to pay his court costs.
Talk about an RCMP commissioner getting a drubbing in the courts.
As fate would have it, the Conservative government has given Paulson a boost with Bill C-42, legislation providing sweeping powers to fire or demote Mounties, even a deputy commissioner, for "various reasons," including "economy and efficiency." Talk about unbridled power.
Under the legislation, Mounties facing disciplinary issues no longer have a right to formal hearing. Talk about a commissioner getting super powers without constraint from the courts or Canadian laws.
Last week, another embarrassing report came out, this time from federal integrity commissioner Mario Dion.
Dion, who becomes chairman of the Immigration and Refugee Board of Canada on Jan. 1, discovered that for the past two years, the Mounties have been flying their planes with too much weight. In some instances, they didn't even enter the weight of the fuel in the tank, as if the planes were flying on electricity.
It's against the law for airlines and pilots to enter false weights for their aircraft. There's no evidence, however, that RCMP superiors instructed anyone to falsify the logs.
Dion wrote in his report that "making false entries" suggests "a deliberate deception or malfeasance on the part of the RCMP personnel."
Luckily, there were no crashes because of the extra weight. But that still didn't make it right. Even Mounties should obey the laws.
The federal government's reaction to the report was simple.
It filed an application in Federal Court to set aside Dion's report. As for the RCMP, the senior officers would dearly love to know the name of the whistleblower who tipped off the federal integrity commissioner. The law, however, forbids Dion from revealing the identity.
Richard Cleroux is a freelance reporter and columnist on Parliament Hill. His e-mail address is
[email protected]