The Conservative government brought down anti-prostitution legislation last Wednesday that makes things almost impossible for sex workers, police, and judges.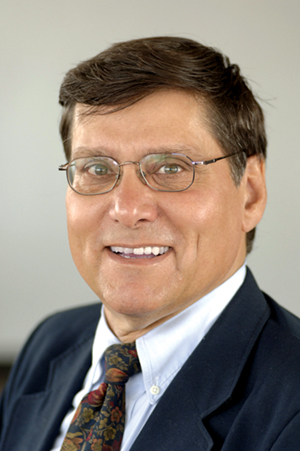 In fact, women are complaining that under the legislation, the situation will be worse than ever for sex workers.
Justice Minister Peter MacKay boasted the legislation would make selling sex legal while outlawing paying for it.
The Supreme Court gave the federal government a year to come up with legislation that would ensure the safety of sex workers and protect them from exploitation. But the new legislation does nothing to make things clearer or easier for anyone, including police, lawyers or judges. It's far from clear if it will meet what the Supreme Court intended in its decision on the issue.
The bill says sex workers can work out of their homes but not in brothels or bawdy houses. They can have bodyguards but not pimps or anyone who might be exploiting them. MacKay called those who would use sex workers "perverts."
A receptionist, cleaning lady or taxi driver who takes them around wouldn't be "exploiters," according to the government. Their children can be in the home even when clients come visiting but they can't have someone else's kids around. Having underage sex workers learning the trade at home would be criminal.
The legislation would force controversial discretionary decisions on police and the courts.
It would make it illegal for sex workers to ply their trade in any place where they could reasonably expect children to be present. That covers schoolyards, malls, theatres, and all sorts of public places. But what about a public park at 4 a.m.? Could we reasonably expect children to be there? And if so, what are they doing there?
The bill forbids escort services from advertising in newspapers, magazines or anywhere kids can see the ads. Robocalls are out. But what about escort ads on the walls of bar bathrooms? Are half-dressed sex workers on street corners waving at passing cars advertising their services? What about a red light in the window?
MacKay nicely summed up what the Conservative government is really trying to do. He said proudly at a news conference: "The sale of sex has never been illegal in Canada, but today we are changing that." That's what sex workers are saying. The government is using the legislation to put them out of business and that's not what the Supreme Court of Canada ruled last December.
Sex workers will no longer be able to advertise as escorts in newspapers or magazines but they may still work on street corners or in dark allies.
MacKay's hope is they'll work from their own homes. But cops will still be able to sit in their cruisers outside the home and arrest the clients as they come back outside with smiles on their faces.
Police can charge sex workers if they work in the presence of others who happen to be under age 18. The younger-looking ones will want to carry around proper identity cards. Maybe Prime Minister Stephen Harper can supply them with one of his new voter identity cards.
The legislation is a mess that will spell nothing but trouble for police and the courts as well as for society.
MacKay made it clear what the Conservatives want to do: "The bill recognizes that the vast majority of those who sell sexual services do not do so by choice. We view the vast majority of those involved in selling sexual services as victims." And making it more difficult to be a victim must be part of the Conservative plan. How else to explain it?
The bill, dubbed the protection of communities and exploited persons act, will put a heavy emphasis on fines for those who purchase sexual services in public places.
MacKay's legislation is neither the New Zealand model, where prostitution is legal, nor the Nordic approach in Norway, Sweden, and Denmark, where the law makes criminals out of clients.
MacKay calls his legislation a "Canadian model" because, he says, "no model that involves full decriminalization or legalization will ever make prostitution a safe endeavour."
Sex workers who put faith in last December's Supreme Court ruling are already lining up lawyers to take the legislation back to the top court to get the Harper government to read over what the judges already said on the issue and put into practice what they told it to do.
Richard Cleroux is a freelance reporter and columnist on Parliament Hill. His e-mail address is
[email protected]

.