The Conservative government took a major step closer to decriminalizing marijuana earlier this month.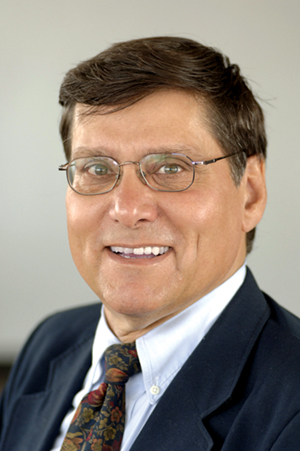 It reversed the stand it's taken for the past three months against Liberal Leader Justin Trudeau as it vilified him for trying to hook our kids on drugs.
Trudeau had announced that if he became prime minister, he'd pass a law legalizing marijuana.
The announcement met with significant approval from one end of the country to the other, particularly among younger Canadians.
The Conservatives quickly did a few focus groups and some polling on the issue. To their surprise, they discovered an overwhelming degree of support for a more liberal approach in Canada, at least to the extent of easing up on marijuana laws.
But a few months later, the marijuana question came up when Trudeau was speaking to a group of young students.
Unaware that there were also preteens in the audience, Trudeau gave his usual answer. That was it.
Led by their designated hit man, Justice Minister Peter MacKay, the Conservatives threw everything they had at Trudeau as they repeatedly accused him of having tried to get the students to use marijuana.
They bought extensive ad time on radio and TV and even had the Health Department spend money on a youth campaign against marijuana.
They invested all of this effort and wasted public money in order to go after Trudeau.
He wants to get kids hooked on marijuana, MPs shouted as they feigned outrage.
MacKay carried the can against Trudeau.
Trudeau kept silent, knowing that with the police chiefs and most Canadians on his side, the Conservatives would eventually have to concede.
There must have been a chuckle in Liberal ranks when MacKay had to eat his words earlier this month when he announced, with as little fanfare as possible and no mention of Trudeau, that the Conservative government was giving serious consideration to allowing police to issue fines on the spot for possession or use of small amounts of marijuana.
Police will still have the Criminal Code available to them for more serious drug matters such as having quantities large enough to sell or selling to minors.
So-called pot tickets would bring millions of dollars to the government treasury. It's money the federal government desperately needs. It would also eliminate criminal records for many Canadians, especially young people, that can cause difficulties later in life.
An estimated 683,000 Canadians have criminal records because of marijuana.
Laying marijuana charges in court doesn't make money for the justice system. Courts, judges, lawyers, and police are expensive to fund, and the fines imposed certainly don't cover the costs. Jail terms cost even more. The Conservative government's controversial victim surcharge doesn't come close to covering the cost.
The idea of writing out a pot fine appeals to most police on the beat. They believe they have better things to do with their time than prepare paperwork to go to court over ridiculously small amounts of marijuana only to later find out, as they so often do, that the case gets tossed out of court or a judge imposes nothing more than a warning or a fine.
The most accurate information we have is that charging people, hauling them into court, and then putting them in jail for use or possession of marijuana costs Canadian taxpayers several billion dollars a year.
Last August, the Canadian Association of Chiefs of Police told the federal government it might very well be time to start thinking about having police write out fines for marijuana possession or use.
Surprisingly, Prime Minister Stephen Harper replied that he would consider their recommendation. If there weren't a groundswell of support in Canada for changing the marijuana laws, Harper would never have said such a thing.
After all, when asked by a reporter at a news conference if he had ever smoked marijuana, Harper replied by asking whether he looks like he does.
The implied answer was that he never has. One reporter at the back cracked: "You should have."
The surprising recommendation from the police chiefs meant that what the rank-and-file officers had been saying in private at the police station had worked its way up to the police brass and from there to Harper and his ministers.
Canada has already legalized the use of medical marijuana by patients with serious pain and a doctor's prescription. Harper has now taken the matter one step further.
Ironically, it was MacKay that Harper told to do the government's backtracking on marijuana in the House of Commons. Talk about having to eat crow. The same guy who had been vilifying Trudeau over marijuana in recent months had to agree with him.
MacKay used legal language: "Criminal Code offences would still be available to police, but we would look at options that would give police the ability, much like the treatment of open liquor, that would allow the police to ticket those type of offences. We have not arrived on the exact mechanism in which that could be done.
"We're examining it. It's not decriminalization. It's not legalization."
Who would have thought they'd hear a Conservative cabinet minister comparing liquor and marijuana in the same breath?
The new law might not be all fun and games. A cop who would have given kids a break so they wouldn't have a criminal record might not flinch at handing out a fine. Regardless, it's clear the government has changed its tune.
---
Richard Cleroux is a freelance reporter and columnist on Parliament Hill. His e-mail address is
[email protected]

.