"Judicial resources must be husbanded to ensure that the courts function properly and that litigants have access to a justice system that meets the highest possible standards."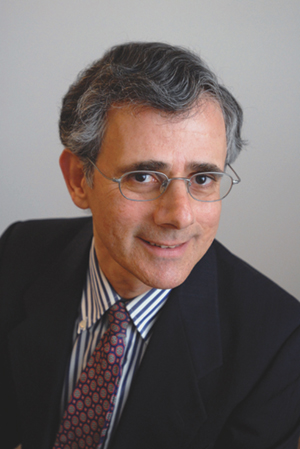 That statement comes from the recent Supreme Court of Canada decision in
Canada (Attorney General) v. Confédération des syndicats nationaux
.
So why is it that we continue to make jury trials available for civil litigation? Surely, allowing a jury to decide complex factual issues and apply their findings to legal issues doesn't meet the test of the "highest possible standards."
According to statistics cited in the 2007 civil justice reform project, about 20 per cent of Ontario's civil trials take place in front of juries and the "vast majority" of them involve litigation arising from motor vehicle accidents.
If you wonder what it is about motor vehicle litigation that creates a specific demand for jury trials, you need look no further than the observation of former Ontario associate chief justice Coulter Osborne, author of the civil justice reform project report, when he noted: "I recognize the unfortunate reality that insurers in most negligence actions require their counsel to deliver a jury notice."
Personal injury litigation is often highly complex with technical evidence on various issues including accident reconstruction, future costs of care, losses of income, and causes of and the extent of the plaintiff's injuries and disabilities. Engineers, economists, actuaries, appraisers, physicians, psychiatrists, psychologists, various therapists, and other experts often testify at personal injury trials.
Most judges are familiar with such evidence. Most jurors are likely unable to fully comprehend and assess such evidence, certainly not as well as the judges. Jury decisions, in terms of both liability and quantum, are more unpredictable than those of judges. Judges must follow precedents and provide adequate reasons to support their decisions. Juries provide no reasons.
One would think insurance companies would do everything in their power to avoid jury trials. Surely, they'd want to have more predictability and consistent results. But insurers know there are tactical advantages to electing jury trials.
The tactical advantages flow from the uncertainty and potential for longer, more expensive trials. Plaintiffs faced with the prospect of jury trials and their inherent uncertainty and exposure to increased costs are more likely to settle.
According to a 1996 paper by Prof. John McCamus on civil justice reform, civil jury trials "settle more frequently and more quickly than non-jury trials."
According to Osborne, serving a jury notice is part of a strategy "to increase the risk to which the plaintiff is exposed, manifestly on the basis that the insurer can absorb the risk better than almost all plaintiffs."
If the chief reason for a civil jury trial is the provision of a tactical advantage to insurers or to force plaintiffs to roll the dice, are we really providing a civil justice system that meets the highest possible standards? Surely, a civil justice system that meets the highest possible standards wouldn't allow parties to use juries to obtain tactical advantages. Surely, such a system would require judicial decisions to include adequate reasons, something only a judge can provide.
Cost is an important factor in access to justice. Civil jury trials that don't settle are likely to take up more court time than cases heard by a judge alone. That's the conclusion reached by both Osborne and McCamus.
That's not surprising as jury trials require jury selection, the judge's charge,
voir dire
proceedings to determine the admissibility of evidence, and other time-consuming elements. There's also the prospect of costly motions to strike jury notices.
Quebec and the Federal Court of Canada have abolished civil jury trials. England has long since barred the use of juries for personal injury cases. Some states and territories in Australia no longer allow civil jury trials, while others provide for them but not for motor vehicle litigation.
There was once a solid historical basis for the use of juries in civil trials. That historical basis no longer applies and there's no justification for the continued use of juries in personal injury cases or indeed any civil litigation.
It's time we eliminated jury trials for civil lawsuits in Ontario.
---
Alan Shanoff was counsel to Sun Media Corp. for 16 years. He currently is a freelance writer for Sun Media and teaches media law at Humber College. His e-mail address is
[email protected]