The s. 11(b) right under the Charter of Rights and Freedoms to be tried within a reasonable time is an important safeguard to protect significant societal interests.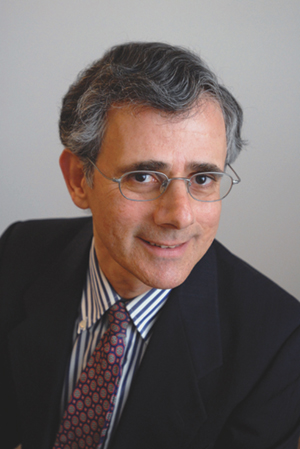 As former Supreme Court justice John Sopinka stated in
R. v. Morin
: "The right to security of the person is protected in s. 11(b) by seeking to minimize the anxiety, concern, and stigma of exposure to criminal proceedings.
The right to liberty is protected by seeking to minimize exposure to the restrictions on liberty which result from pretrial incarceration and restrictive bail conditions. . . . The right to a fair trial is protected by attempting to ensure that proceedings take place while evidence is available and fresh.
Society as a whole has an interest in seeing that the least fortunate of its citizens who are accused of crimes are treated humanely and fairly. In this respect, trials held promptly enjoy the confidence of the public."
But how do these societal interests apply in speeding and other minor traffic or regulatory offences? How should we apply s. 11(b) to such offences?
That's the question the Court of Appeal for Ontario will be grappling with in a matter involving the City of Toronto against Richard Hariraj and Isidro Andrade at some point this year or in 2013.
Hariraj received a speeding ticket on March 12, 2009. He filed a notice of intention to appear for trial within a week of having received the ticket but officials didn't issue and mail the notice of trial date until May 20, 2009.
A trial date was set for Feb. 16, 2010, a fact that led the justice of the peace to issue a stay after remarking that such a "fairly simple" matter ought to have been "done within six months," although he then revised that to "no more than nine months."
Andrade received a ticket for obstruct plate and unreasonable noise, two minor Highway Traffic Act offences, on July 4, 2008. He filed a notice of intention to appear for trial on Aug. 1.
But officials didn't issue and mail the notice until Nov. 3 with a trial date set for July 2, 2009. Again, a justice of the peace issued a stay after remarking that "anything past 10 months is certainly too long to be waiting to be dealt with."
In both cases, the prosecutor argued the court should deduct two months from the period of delay as representing a reasonable intake period. But the remaining delay was deemed unreasonable. Both cases were the subject of an unsuccessful appeal to the Ontario Court of Justice.
The court viewed the institutional delays of nine and 10 months for the two cases as unreasonable and in weighing the competing interests concluded that "the interest of the defendants and society in a prompt trial outweighs the societal interest in bringing the accused persons to trial."
It's good to see justices of the peace and provincial court judges taking the Charter seriously. Most people don't venture before more senior judges and it's surely an important learning experience for them to observe the application of the Charter in the junior courts.
But what is it that people in these courts are learning about the Charter? Are they learning disrespect for the Charter after seeing it used for such trifling matters? Are they learning disrespect for our laws?
The Highway Traffic Act is an important piece of legislation governing motorists' use of the roads and highways.
But many offences are of a minor nature with no risk of any restriction on liberty and little prospect of degradation of the evidence let alone any potential anxiety or stigma from exposure to the proceedings.
The offences can hardly be described as criminal or penal in nature. They're minor and don't merit the same application of Charter rights as do more significant offences where prosecution can lead to anxiety and stigma.
As stated by former Supreme Court justice Peter Cory in
R. v. Wholesale Travel Group Inc.
, "a Charter right may have different scope and implications in a regulatory context than in a truly criminal one."
Further, as the Law Commission of Ontario has proposed in its August 2011 report on the modernization of the Provincial Offences Act, there's a good argument that certain offences, such as speeding, should be subject to an administrative monetary penalty system instead of being handled by summary conviction courts. I'd add the application of s. 11(b) of the Charter to that exception as well.
Common sense and an application of the principles of proportionality dictate that s. 11(b) shouldn't apply to speeding or similar regulatory offences. To apply it with all of its rigour to such offences will only generate derision for our supreme law.
---
Alan Shanoff was counsel to Sun Media Corp. for 16 years. He currently is a freelance writer for Sun Media and teaches media law at Humber College. His e-mail address is
[email protected]
.