Pro Bono Project New OCJ Judge New Counsel At BLG Law Times Poll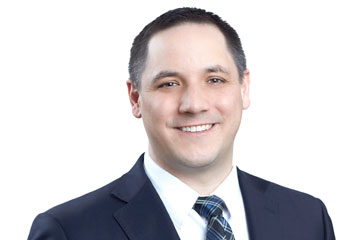 PRO BONO PROJECT
Gowling WLG will be working with the Canadian Centre for Gender & Sexual Diversity to help transgender and non-binary people change gender markers on their identification documents.
Roberto Aburto, a partner with the firm in Ottawa and one of the co-chairpersons of the national diversity and inclusion council, says the firm has a "long-time history" with the centre.
"It's a strong, visible support for the LGBTQ2+ community, and I think that that's critical. Internally, externally, if we're going to be a more diverse and inclusive workspace, it's absolutely critical that we're projecting that's who we are and who we want to be," he says.
"For people who are in the process of changing gender markers or transitioning, this is a service that provides a safe space to go," he says.
"Not everybody knows a lawyer or a notary, and so it provides a safe space for them to get their affidavits commissioned or notarized as necessary."
Aburto says he's hopeful the firm will work with more than 20 people per year through the partnership.
NEW OCJ JUDGE
Ontario Attorney General Caroline Mulroney has appointed a new judge to the Ontario Court of Justice.
Justice Maria N. Sirivar practised family and labour law after being called to the bar in 2007.
In 2012, she founded her own practice, Sirivar Law.
Before being appointed, a provincial announcement said Sirivar was working as an agent for the Office of the Children's Lawyer and as duty counsel in Milton, Ont.
"A founding member of the Sanyu Youth Foundation, Justice Sirivar has directed and implemented initiatives that benefit at-risk youth in Canada and around the world," according to a provincial announcement.
She will preside in Toronto.
NEW COUNSEL AT BLG
Liviu Cananau has joined Borden Ladner Gervais LLP's environmental, municipal, expropriation and regulatory group as counsel in Toronto.
From 2012 to 2016, Cananau was in-house counsel for the Regional Municipality of Waterloo.
"Liviu brings over 10 years of experience in the areas of land acquisition, expropriation, real estate and municipal law, in both the private and public sectors," states a news release from the firm.
"He has also advised on procurement matters, including rolling stock acquisitions, and has negotiated a wide variety of project implementation agreements."
LAW TIMES POLL
Ontario's provincial government said it would use both the courts and the legislature to cut the size of Toronto's city council ahead of an Oct. 22 election.
Readers were asked if they thought lawyers' efforts to stop this move would be successful. About 19 per cent said yes, the province's efforts to change the electoral boundaries is unlikely to be successful.
Another 81 per cent said no, due to the use of the notwithstanding clause, the province will be able to change electoral wards, despite opposition.