Pro Bono Ontario Celebrates Hotline Anniversary McCarthy's Adds Lawyers Curry Wins Award Law Times Poll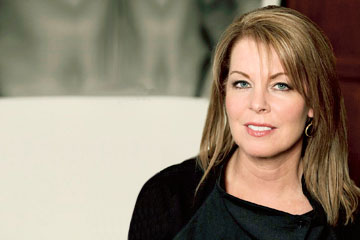 PRO BONO ONTARIO CELEBRATES HOTLINE ANNIVERSARY
Lynn Burns, executive director of Pro Bono Ontario, says the organization has had almost 1,000 lawyers volunteer their time in the first year of the Free Legal Advice Hotline. The service was launched in September 2017, connecting lawyers to low-income Ontarians who call in for legal advice or legal drafting services.
"The hotline has surpassed all expectations," says Burns.
"It's such a new initiative and we weren't sure what to expect, but in our first year we provided 14,000 callers with free legal advice."
Burns says she anticipates that number to double in the second year of the service.
"It really has become the first place someone calls when looking for legal help with a civil matter," she says.
Each caller receives 30 minutes of time from a volunteer lawyer, according to a Pro Bono release. The hotline recognized different-sized firms for their volunteer work with the hotline — Osler Hoskin & Harcourt LLP, Paliare Roland Rosenberg Rothstein LLP, BMO Financial Group's Legal, Corporate & Compliance Group — and Ronald D. Manes as an individual.
MCCARTHY'S ADDS LAWYERS
McCarthy Tétrault LLP announced new members this month in its technology and cross-border law groups: Christine Ing and Domenic Presta in the Toronto office will focus on technology, while Toronto lawyer Matthew Cumming will become a managing partner in New York. Cumming focused on private equity, mergers, acquisitions and securities in McCarthy Tétrault's Toronto office. Ing will join as equity partner and her team will focus on commercial transactions and emerging technology in fintech, Big Data and AI, McCarthy Tétrault's statement said. Presta, a partner, has a background in data security and regulatory compliance, according to the statement.
CURRY WINS AWARD
Tom Curry, managing partner at Lenczner Slaght LLP, has won the annual Catzman Award for Professionalism and Civility. The award was presented to Curry at the Opening of the Courts of Ontario Ceremony on Sept. 13.
"The Catzman Award was created in 2008 by the Catzman family together with The Advocates' Society and the Chief Justice of Ontario's Advisory Committee on Professionalism. It's awarded in memory of the Honourable Marvin A. Catzman of the Court of Appeal for Ontario," said The Advocates' Society.
LAW TIMES POLL
A Law Times column this week addresses efforts by some to amend the Criminal Code to allow for trial judges to depart from mandatory minimum sentences and restrictions on the use of conditional sentences. Readers were asked if they agreed with a move away from mandatory minimums. About 82 per cent said yes, in shifting discretion back to judges who are best equipped to carefully examine the circumstances of an individual, the courts will be in a better position to impose sentences that are appropriate, just and fair. Another 18 per cent said no, mandatory minimum sentences are just and fair and should continue.