Law Firms Merge Ontario Court Approves Disputed Sixties Scoop Legal Fees Toronto Legal Tech Startup Expands Reach In Cloud Computing Law Times Poll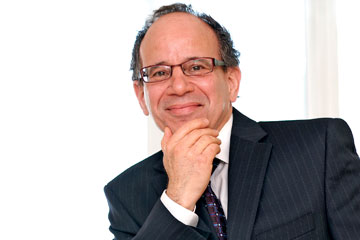 LAW FIRMS MERGE
The merger of Goldman Sloan Nash & Haber LLP and Zaldin and Fine LLP means the combined firm will be among the largest commercial real estate groups in Canada, according to managing partner Murray Hart.
The lawyers from Zaldin and Fine LLP will join Goldman Sloan Nash & Haber LLP's practice at 480 University Ave. in Toronto.
Lawyers Karen Ceifets, Stephen Jackson and Michael Turner, who bring expertise in areas such as business litigation and small- and medium-sized businesses, will join the newly expanded Toronto-area team, according to the announcement by Goldman Sloan Nash & Haber LLP, which will keep its firm name as is.
The firm will have a total of 38 lawyers.
Hart says the merger reflects the firm's long-time strategy catering to entrepreneurs.
"We are trying to hit that little niche. Our clients tend to be entrepreneurial clients as opposed to institutional or huge corporations," says Hart. "I'm the relationship person. They come and they tell me the facts and I set them up with the personality or skillset which I think is most appropriate for the situation, and I think entrepreneurs like that."
ONTARIO COURT APPROVES DISPUTED SIXTIES SCOOP LEGAL FEES
Class counsel in Brown v. Canada (Attorney General), 2018 ONSC 5456 (CanLII) may receive a maximum amount of $37.5 million for their work on the Sixties Scoop class action saga, Justice Edward Belobaba said in a Nov. 15 decision.
An estimated 22,400 Indigenous children were taken from their homes and placed with caregivers without Indigenous backgrounds over four decades, leading to legal cases in Ontario and across the country. In June, Belobaba said a $75-million legal fees provision in an earlier settlement agreement was "excessive and unreasonable," despite the approval of a national settlement agreement in a similar case, Riddle v. Canada, 2018 FC 641.
TORONTO LEGAL TECH STARTUP EXPANDS REACH IN CLOUD COMPUTING
Diligen, a Toronto-based artificial intelligence startup focused on contract law, announced on Nov. 15 that it will offer integration with cloud platform NetDocuments. The combination of the two products aims to speed up business document review, the announcement said. The NetDocuments feature comes on the heels of another cloud partnership between Diligen and Clio, announced in October.
LAW TIMES POLL
The province and federal government have not offered funds so far to make up a shortfall in Pro Bono Ontario's budget, so the organization has announced it is closing three legal help centres. Law Times asked readers if they thought the Law Society of Ontario should assist with funding so the centres can stay open.
The majority, 86 per cent, said the law society should assist with funding, responding that Pro Bono Ontario's legal help centres are in the interest of the public. The minority, 14 per cent, said the LSO should not step in, saying that Pro Bono Ontario's shortfall is not a need that falls under the LSO's mandate.