$2-Billion Class Action Commenced Against Facebook William D.T. Carter To Receive MLST Award Legal Aid Ontario To Fund CABL Law Times Poll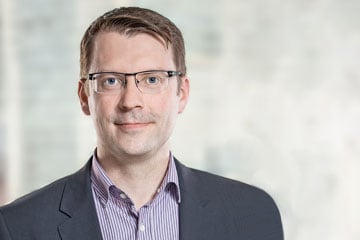 $2-BILLION CLASS ACTION COMMENCED AGAINST FACEBOOK
A Toronto law firm is leading a global class action against Facebook for what it alleges is the misuse of its users' personal information. Koskie Minsky LLP has announced it has begun a $2-billion claim, based on allegations that Facebook was aware its users' personal data could easily be accessed by third parties through the social media platform. It comes in the wake of the Cambridge Analytica breach, where data collected through Facebook was allegedly used to influence voters in the 2016 U.S. presidential election.
The claim was filed on behalf of users worldwide, whom the firm says may have had data accessed by third-party organizations without their permission. Robert Gain, an associate for Koskie Minsky, says the personal misuse of information resulted in political gain for some.
"[B]ringing a class action forward, that puts these issues front and centre, raises awareness, contributes to behaviour modification and shines a light on these very important privacy issues," he says.
The notice of action for the suit was issued on April 25.
WILLIAM D.T. CARTER TO RECEIVE MLST AWARD
William D.T. Carter, a health-care litigator, is being honoured by the Medico-Legal Society of Toronto with its award for 2018. The Medico-Legal Society Award is given to a medical, legal or scientific professional who has made a mark on their profession or the community.
Carter, who is legal counsel at the Healthcare Insurance Reciprocal of Canada, has practised health-care litigation for 30 years. He, along with his colleagues, formed the health law group at Borden Ladner Gervais LLP. During his career, Carter served on the ethics committee of Mount Sinai Hospital as the chairman of Safe Kids Canada, and he taught at Osgoode Hall, among other accomplishments.
The award will be presented on May 30 at the society's annual dinner.
LEGAL AID ONTARIO TO FUND CABL
The Canadian Association of Black Lawyers will receive $80,000 in funding from Legal Aid Ontario as a part of LAO's commitment to secure clinic law services for black Ontarians.
The CABL will use the funding for research and create materials to further law reform work and represent the interest of black Ontarians to all levels of Canadian government. The agreement is one of several interim services that LAO is providing until it opens the Black Legal Action Centre, a legal clinic for black communities in Ontario, in August later this year.
The agreement comes after LAO withdrew its funding from the African Canadian Legal Clinic in 2017 due to alleged financial mismanagement.
LAW TIMES POLL
Some paralegals are calling for deputy judges to be barred from serving as benchers at the Law Society of Ontario. Readers were asked if they agreed with this move.
Roughly 53 per cent said yes, adjudicators should not be benchers in order avoid conflicts of interest and to preserve their independence.
Another 47 per cent said no, they did not see this as being an issue.