Backlash Over New Interim Dean Internationally Trained Event Condo Board Ruling Law Times Poll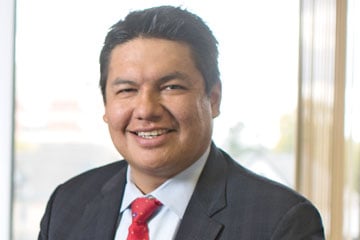 BACKLASH OVER NEW INTERIM DEAN
The deputy grand chief of Nishnawbe Aski Nation says that Lakehead University has not done enough consultation with Indigenous groups following the resignation of the dean of the school's faculty of law.
Deputy grand chief Derek Fox and other leaders of Nishnawbe Aski Nation and Kitchenuhmaykoosib Inninuwug have criticized the appointment of Superior Court Justice George Patrick Smith as the interim dean of the school. According to a statement issued by the Indigenous leaders, Smith sentenced "Chief [Donny] Morris and five members of the Kitchenuhmaykoosib Inninuwug Council to prison in 2008 during the community's lengthy fight to protect their traditional territory from mining activity," according to the media release from the groups.
In April, Angelique EagleWoman — the first Indigenous dean of law at a Canadian school — resigned from her position leading the Bora Laskin Faculty of Law at Lakehead University in Thunder Bay.After EagleWoman submitted her resignation, she said she'd been a "victim of systemic racism" at the school.
Fox, a lawyer, says that not enough has been done to consult with Indigenous groups in selecting EagleWoman's replacement.
"I'd like to see both Lakehead University and the law school work with the Indigenous advisory committee on better relationships," says Fox. A spokesman for Lakehead University, Brandon Walker, says the university is not commenting on the issue.
INTERNATIONALLY TRAINED EVENT
Osgoode Hall Law School will be holding an event on May 31 for internationally trained lawyers. The event will be held at the school, with sessions starting at 1 p.m. More information is available at http://www.osgoodepd.ca.
CONDO BOARD RULING
In a dispute over voting by proxy, the Ontario Superior Court has dismissed an order to invalidate the election of a condominium's board of directors.
In her decision in York Regional Condominium Corporation No. 818 v. Michael Przysuski, Superior Court Justice Beth A. Allen called the attempt to invalidate the election "a ploy to supplant a duly elected candidate with a candidate preferred by a certain faction of the board," and she described the actions by YRCC property managers who disputed the process as "nefarious but equally absurd." The case rested on a factual issue and a legal issue, whether the proxy was present at the AGM and, if it was present, if it was legally valid.
LAW TIMES POLL
A recent column addressed the commercialization of surrogacy or gamete donation in Canada. Readers were asked if they agreed with a move by a federal MP to decriminalize payment in surrogacy, egg donation and sperm donation arrangements.
About 32 per cent said yes, they agreed with decriminalization because it will discourage people from going to other jurisdictions to start a family. About 68 per cent said no, they felt decriminalization would violate the altruistic nature of the Assisted Human Reproduction Act.