Miles Becomes New CEO Of Law Society Of Ontario Firm Welcomes New Partner Writing Prize Announced Law Times Poll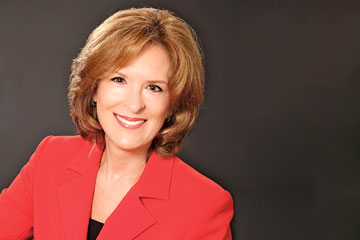 MILES BECOMES NEW CEO OF LAW SOCIETY OF ONTARIO
The Law Society of Ontario has appointed Diana Miles to be its next chief executive officer. Miles, who has served as acting CEO of the law society since September 2017 and has been an active member of the group for 16 years, says she aspires to improve the future state of the legal profession and future legal professionals.
"That means placing more emphasis on risk management and ensuring that we promote high standards of professionalism for our lawyers and paralegals by regulating in a way that's both practical and realistic, especially in these changing times," she says.
Called to the bar in 1990, Miles joined the law society in 2001 as the executive director of professional competence. She has also worked at the Law Society as an executive director of organizational strategy and effectiveness, executive director of communications and acting executive director of professional regulation.
A focus for Miles going forward is risk management.
"It's about how we reduce risk and it's about how we address the issues facing the public at high-quality standards," she says.
FIRM WELCOMES NEW PARTNER
Dentons has welcomed a seasoned business lawyer to the firm. Kip Daechsel is now a partner with the Dentons' corporate group in Toronto. Daechsel focuses on mergers and acquisitions, regulatory matters of financial institutions and private equity and strategic issues.
He has led and advised numerous transactions and projects throughout Canada and the international realm including the Caribbean, the U.S., Europe, South America and the Middle East. Before Dentons, Daechsel worked at McMillan LLP and Heenan Blaikie LLP.
"We are delighted to welcome Kip to our team at Dentons," said Blair McCreadie, managing partner of Dentons' Toronto office, in a news release. "Kip's depth of experience, coupled with his knowledge of the business and legal communities in multiple jurisdictions, ideally position him to support our colleagues and clients, locally, nationally and globally."
WRITING PRIZE ANNOUNCED
Submissions for The Advocates' Society's David Stockwood Memorial Prize are due March 31.
Interested applicants should submit a previously unpublished, advocacy-related article. Lawyers within their first 10 years of practice are encouraged to submit their articles.
The best article will receive $1,000. The award will be presented on June 7. More information can be obtained at www.advocates.ca.
LAW TIMES POLL
In this week's poll, Law Times reported that an Ontario Court of Appeal justice had warned against "summary judgment at all costs" in her dissent of a ruling in a personal injury case. Law Times asked readers if summary judgments are being granted too freely.
Thirty-nine per cent said that yes, the judge's dissent is a natural response to a general trend of granting summary judgments.
Sixty-one per cent said no, there should be more summary judgments granted.