New Proposed Rules For Tribunal Newton-Smith Becomes Judge Law Professor Wins Fiction Award Law Times Poll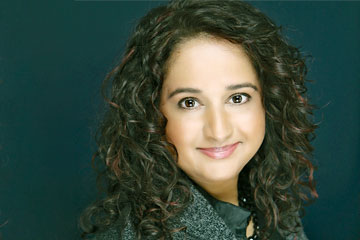 NEW PROPOSED RULES FOR TRIBUNAL
Benchers at the Law Society of Ontario were divided at a Feb. 28 Convocation meeting over new proposed rules for Ontario's Law Society Tribunal.
In a close vote of 23 for and 21 against, Convocation decided to table the proposal, which had originally been set to go into place on April 1.
If Convocation ultimately decides to adopt the rules, it could improve the flexibility of the tribunal, which can decide the fate of lawyers and paralegals accused of misconduct, said Bencher Isfahan Merali, chairwoman of the committee that presented the proposal.
"You'll see the rules are more user-friendly and flexible, they are clearer and use plain language," Merali told Convocation.
The new proposed rules would revoke the old rules in favour of recommendations that "better accommodate vulnerable witnesses and those with mental health issues," said a report from the LSO's Tribunal committee.
Among the proposed rules are a simpler appeal process, a rule on publication bans and anonymity for children and sexual misconduct complainants and "specific considerations for departures from openness in capacity proceedings."
There are also new timelines that speed up requests for written reasons and allow licensees more time to respond in certain situations.
NEWTON-SMITH BECOMES JUDGE
Apple Newton-Smith will be a judge at the Ontario Court of Justice in Toronto starting March 13, Ontario Attorney General Caroline Mulroney announced on March 5.
Before joining the bench, Newton-Smith was a partner at Berkes Newton-Smith, a duty counsel at the Ontario Court of Appeal and a law professor at several Toronto universities, the announcement said.
LAW PROFESSOR WINS FICTION AWARD
Jamie Chai Yun Liew, an associate professor at the University of Ottawa Faculty of Law, has won the 2018 Jim Wong-Chu Emerging Writers Award for fiction, the Asian Canadian Writers' Workshop announced on March 1.
Liew's manuscript, Dandelion Roots, relays the story of a woman and mother reflecting on her childhood in a Canadian-Chinese community in British Columbia, says Liew, who teaches in the Common Law section.
"My area of speciality is in immigration, citizenship and refugee law. A lot of the themes the manuscript picks up relate to migration, issues of statelessness and issues of belonging," says Liew.
LAW TIMES POLL
Bencher candidates running in the Law Society of Ontario's upcoming election have differing positions on the LSO's requirement for lawyers and paralegals to complete a statement of principles. Law Times asked readers if this issue will be a deciding factor in their votes for the bencher election on April 30.
A majority, 79 per cent, of respondents said the statement of principles issue will be a deciding factor in their votes on April 30 and that the issue is very important to them.
The minority, 21 per cent, of respondents said the statement of principles requirement is not something that will factor into their decision-making process when voting.