Franchisee Liable For Costs Fireside Chat Public Debate Law Times Poll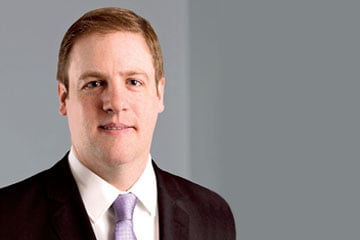 FRANCHISEE LIABLE FOR COSTS
A one-time Pet Valu franchisee is liable for the franchisor's costs in class action litigation he brought against Pet Valu Canada Inc., the Ontario Superior Court of Justice ruled on May 29.
In Pet Valu Canada Inc. v. Rodger, 2018 ONSC 3353, Justice Sandra Nishikawa held that the individual officer, director, shareholder and guarantor of the representative plaintiff in a $100-million class action lawsuit against Pet Valu in 2009 was liable for the significant costs awards — in excess of $1.7 million — that Pet Valu had been awarded after defeating the class action.
Robert Rodger was the sole shareholder of 1250264 Ontario Inc.
In 2009, 1250264 Ontario Inc. commenced a class action against Pet Valu alleging breach of contract and breach of the Arthur Wishart Act (Franchise Disclosure), 2000, S.O. 2000 c. 3, with the gist of the claims being that Pet Valu had not shared volume rebates that it received from suppliers with the franchisees and that it overcharged franchisees for certain items.
After nearly seven years of litigation, the class action was dismissed and Pet Valu was awarded its costs of $1,703,896.
"The unique part of this scenario is that, usually in these cases, in class actions, the potential cost consequences to representative plaintiffs are limited by indemnification by class counsel" if there is an adverse cost award to the plaintiffs, says Derek Ronde, a litigation partner at Cassels Brock & Blackwell LLP in Toronto who, with co-counsel Kate Byers, represented Pet Valu.
FIRESIDE CHAT
The Toronto Lawyers Association is hosting a fireside chat with retired Supreme Court of Canada Justice Thomas Cromwell and retired Associate Chief Justice of Ontario Dennis O'Connor. The event takes place on June 6, from 5:30 p.m. to 6:45 p.m., at the TLA Lawyers Lounge. People must register in advance. More information is available at www.tlaonline.ca.
PUBLIC DEBATE
The OBA Foundation will be hosting its annual public debate.
This year, the topic is "#MeToo meets the law: Does ending a culture of impunity justify suspending the presumption of innocence?" and will feature Brenda Cossman, law professor and director of the Bonham Centre for Sexual Diversity Studies at the University of Toronto, and Dr. Frances Chapman, an associate professor of law at Lakehead University's Bora Laskin Faculty of Law. The event takes place on June 6, at 5:30 p.m., at Twenty Toronto Street Conferences and Events.
Registration is required at www.oba.org/cpd.
LAW TIMES POLL
The federal government has introduced new family law legislation that introduces the first significant changes to the Divorce Act in 20 years and is more focused on the best interests of the child. Readers were asked if they supported the shift.
About 61 per cent said yes, the shift will recognize the best interests of children instead of their parents. About 39 per cent said no, these changes will complicate what is already a very difficult process.