Lawyer To Receive Reprimand Charter Ruling Articling Open House Law Times Poll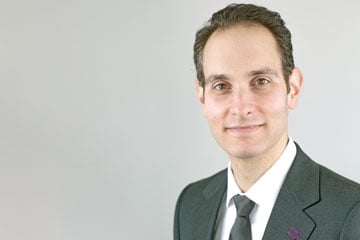 LAWYER TO RECEIVE REPRIMAND
Ontario personal injury lawyer Brian Goldfinger will receive a reprimand from the Law Society of Ontario after complaints about his advertising tactics in London, Ont. Goldfinger said the outcome, which the law society tribunal accepted on June 20, is a lenient resolution in an issue that's murky for many young lawyers.
"Up-and-coming practitioners have to advertise their services in order to reach new clients in a highly competitive environment," Goldfinger said in a statement. The rules around legal advertising, Goldfinger said, are "frequently updated," "sometimes ambiguous" and "leave room for interpretation."
Goldfinger's spat with a group of London lawyers centred around advertisements that said Goldfinger was "London's personal injury lawyer," after he expanded his Toronto-based firm to satellite offices in the area.
In particular, tribunal documents said the ads allegedly left an impression that Goldfinger's firm was "larger than it is" and that he was "a local lawyer in multiple cities." Gerald Chan, one of Goldfinger's counsel and a partner at Stockwoods LLP, says that, to his recollection, the outcome acknowledged that Goldfinger had co-operated and made best efforts to comply with the rules. Chan said more information about the resolution will be revealed by forthcoming documentation from the tribunal.
CHARTER RULING
A judge with the Ontario Superior Court of Justice has ordered that evidence obtained by border officers at Pearson International Airport cannot be used in a case against a Tanzanian man, because it violated his Charter rights.
In a pretrial application in R. v. Juma, counsel for Issa Juma successfully argued that evidence collected by officers should not be included in a trial scheduled for September, over Juma's alleged role in importing heroin into Canada.
The ruling states that Juma was carrying nearly 1.5 kilograms of heroin within his body when he arrived at the airport. However, the legal arguments around Juma's case rested on whether Juma was legally detained when a border officer asked him if he had swallowed drugs and he replied that he had. Craig Zeeh, an associate with Lockyer Campbell Posner LLP, says an acquittal has since been entered on the charge against Juma, with the right reserved to appeal.
ARTICLING OPEN HOUSE
The City of Toronto will be having an open house for law students regarding the municipality's articling program, and it is accepting applications for those who are interested in the role. An open house will happen on June 25, at Metro Hall, from 5 p.m. to 7 p.m., and applications for articling are due by July 6. More information is available at toronto.ca.
LAW TIMES POLL
A report has been released that revealed statistics about composition of juries in two Eastern Ontario regions. Readers were asked if they believed Ontario juries are representative of all the people who come before the court. About 29 per cent said yes, they believe that overall, Ontario juries are representative of the general population. About 71 per cent said no, they believe that the way juries are selected in Ontario is fundamentally unfair and flawed.