Private Equity Study Judicial Appointments David Stockwood Memorial Prize Law Times Poll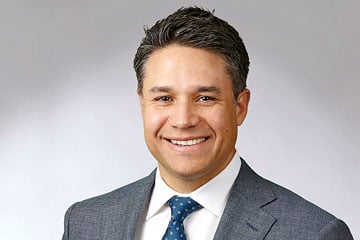 PRIVATE EQUITY STUDY
Blake Cassels & Graydon LLP has released what it says is a "one-of-a-kind" study with data based on private equity mergers and acquisitions it has handled over a three-year period. The Canadian Private Equity Deal Study focuses exclusively on transactions involving Canadian private companies or their assets and is sourced from transactions Blakes was involved in as lead or Canadian counsel.
"The goal was to provide our clients and industry friends with an answer to a question we're often asked, which is 'What is market?' We're hoping that Blakes and our private equity study defines what the market is going forward," said Kurt Sarno, partner in the firm's private equity group, at the launch of the report on May 31.
The 50-page report looks exclusively at private M&A transactions by private equity funds, sponsors or portfolio companies as buyers, sellers, investors or targets.
Blakes looked at about 150 deals signed between 2014 and 2017. By reporting on aggregated data, no confidential information was disclosed, according to the report.
"You see the prevalence of industrial goods and services (25 per cent), which is a long staple of Canadian private equity, at least in Ontario, as well as technology (17 per cent) and life sciences (12 per cent)," said Sarno.
JUDICIAL APPOINTMENTS
Federal Attorney General Jody Wilson-Raybould has announced that K.A. Siobhan Monaghan and Susan Wong were appointed as judges of the Tax Court of Canada. Monaghan was a partner at KPMG Law LLP in Toronto, and she replaces Justice J.M. Woods. Wong was regional director and general counsel at the Department of Justice Canada in Vancouver, and she will take the place of Justice V.A. Miller.
DAVID STOCKWOOD MEMORIAL PRIZE
Evan Thomas of Osler Hoskin & Harcourt LLP is the winner of the 2018 David Stockwood Memorial Prize awarded by The Advocates' Society. The prize is for an advocacy-related article that is selected by a panel of judges. Thomas wrote on "Prospective Witnesses, Confidentiality Agreements and the Advocate."
"It's about the legal and practical issues that arise when counsel in litigation wish to do pretrial witness interviews of an adverse party's former employees, who may be subject to continuing confidentiality obligations to their former employer," says Thomas.
The award comes with a $1,000 prize and will be published in The Advocates' Journal. It was presented at the end of term dinner on June 7.
LAW TIMES POLL
An Ontario judge ordered a California-based job search/recruiting website, Glassdoor, to turn over information about users that posted allegedly defamatory comments about a consulting company in Mississauga, Ont. Readers were asked if they agreed with this decision. About 44 per cent said yes, the decision will limit content that is alleged to be defamatory. Another 56 per cent said no, this was an overreach by the courts.