Windsor To Renovate Law School MacKenzie Leading LSO Election VUIA Joins Waddell Phillips PC Law Times Poll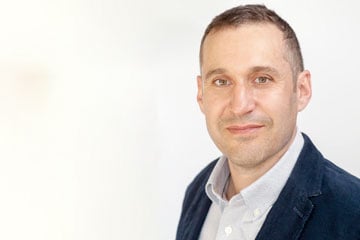 WINDSOR TO RENOVATE LAW SCHOOL
The University of Windsor Faculty of Law has chosen Diamond Schmitt Architects to redesign its law school, with renovations likely to begin in 2020, says dean Christopher Waters. The school has opted to keep and update its existing on-campus building, built in the 1970s, instead of moving downtown, says Waters.
"We want to keep many of the really bold lines of the original building project — when the building was constructed it very much had unique Windsor Law values in mind, and it was meant to reflect law as a social process, as the architects of the time put it," says Waters.
"We want to keep many of those features but we want . . . a building that is environmentally sustainable and really, a building that acknowledges our unique location. We are steps from the Detroit River, steps from the U.S.-Canada border and we are at the start of campus."
According to Waters, the aim is not to make room for more students, but rather, to adjust the building for existing students — for example, adding more women's washrooms to reflect demographic shift since the 1970s.
Among other plans are a circular or non-hierarchical room for teaching Indigenous legal orders, improved accessibility, natural light, and more collaborative work spaces, says Waters.
University of Windsor will launch a campaign for supporters and alumni to raise capital, says Waters, who adds the school will likely remain open during renovations.
MACKENZIE LEADING LSO ELECTION
A motion presented to Convocation on Dec. 10, 2018 suggests that the regulatory body appoint Toronto lawyer Gavin MacKenzie of MacKenzie Barristers PC to preside over an upcoming election.
Malcolm Mercer, treasurer of the Law Society of Ontario, may appoint a non-candidate licensee to run the elections if he runs in the election, the bylaws cited in the motion said. MacKenzie is a former LSO treasurer.
VUIA JOINS WADDELL PHILLIPS PC
Venessa Vuia joined Toronto law firm Waddell Phillips PC as an associate, the firm announced on Jan. 2.
Vuia has expertise in plaintiff-side class actions and also acts as legal counsel in a private company, advising on regulatory compliance within the alcohol and cannabis sector.
Vuia previously worked at Merchant Law Group LLP.
LAW TIMES POLL
Some of Law Times' top stories of the year focused on Ontario rulings that could affect lawyers, tuition costs and law schools, and Law Society of Ontario rules that govern the profession. Law Times asked readers what they were interested in learning more about in 2019.
Forty per cent of respondents indicated they were most interested in judgments that could impact their practice as the top issue they would like to learn about, while another 40 per cent selected specific stories about individual lawyers, like those involved in the disciplinary process. Another 20 per cent chose other areas of interest in the legal profession.