New Best Practices To Be Adopted WLAO Award Deadlines Winners Announced For Family Law Awards Law Times Poll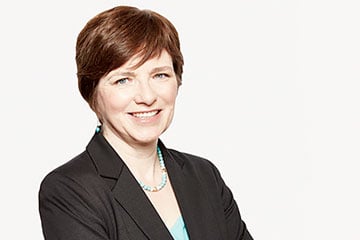 NEW BEST PRACTICES TO BE ADOPTED
The Canadian Bar Association
is set to adopt new best practices for the case management of multi-jurisdictional class actions at the beginning of cases.
CBA membership passed a resolution at the organization's AGM last week that will add to an existing judicial protocol adopted in 2011, which addressed settlement approvals and issuance of notices. The new protocol will include best practices for multi-jurisdictional actions where no settlement is proposed to encourage judges and lawyers to co-ordinate their efforts in the early stages. Toronto lawyer Margaret Waddell, who proposed the resolution, says the new protocol will likely lead to less overlap and fewer conflicting decisions from province to province.
"Rather than the judges working blind in each jurisdiction without really knowing what's going on in other jurisdictions, there is more transparency," she says.
Under the protocol, judges presiding over actions started in different provinces on the same subject matter would communicate and potentially have a joint-case management hearing to deal with all of the different cases at the same time.
Judges will then know when certification motions are happening in the other actions and allow parties to make certain submissions up to the discretion of the judge in the certification proceedings in other jurisdictions.
WLAO AWARD DEADLINES
Applications for the 2018 Women's Law Association of Ontario awards are now open.
Nominations for the WLAO President's Award are due March 16. Nominations for the WLAO General Counsel Chapter Award are due March 30. Submissions for the The Honourable Sandra Chapnik Women-in-Law Award, the Avril A. Farlam Advocacy Award, the Aird & Berlis LLP Equality Award and the Torkin Manes LLP Trailblazer Award are due April 30. More information can be found at https://wlao.on.ca/.
WINNERS ANNOUNCED FOR FAMILY LAW AWARDS
The County of Carleton Law Association has announced Justice V. Jennifer Mackinnon and E. Jane Murray as the first recipients of the Hon. Heidi Levenson Polowin Award for Family Law.
The CCLA gives the award to a lawyer "who has made an outstanding contribution to the practice of family law through their career."
The Polowin family will make a $1,000 donation, in Justice Levenson Polowin's memory, to a charity of the recipient's choice. The medal is only given to a current or former member of the association and will be presented in April at the Annual Institute of Family Law.
LAW TIMES POLL
In this week's poll, Law Times asked readers if they agreed with a recent Court of Appeal decision that found the effects of internet defamation distinguishes it from defamation in other mediums when it comes to awarding damages.
Eighty-six per cent said yes, the decision shows specific condemnation for internet defamation.
Fourteen per cent said no, each case is highly contextual.