LSO Adds Gender-Neutral Robing Room Phillips Wins Family Law Award Call For Nominations Law Times Poll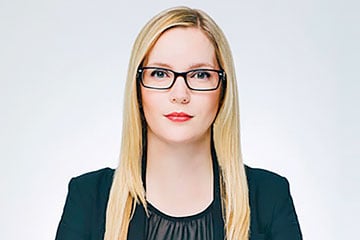 LSO ADDS GENDER-NEUTRAL ROBING ROOM
The Law Society of Ontario says it is working on a "gender-neutral space for all barristers to robe [and] network in what's now the men's robing room."
The regulator announced the change online, and it said it is still working on specific plans, including modifications to ensure privacy in washrooms.
The change comes after nearly 900 people signed an online petition calling for a unisex robing room at Osgoode Hall.
The petition, addressed to the law society's treasurer, said the "Lady Barristers" room had 12 lockers while the men's robing room had almost 70.
Breanna Needham, an associate at Lax O'Sullivan Lisus Gottlieb LLP, says she started the petition after hearing the issue debated privately several times over the past year.
Needham says the law society's quick response bodes well for tackling other diversity and inclusion issues in the profession.
"I would often hear about . . . the discussions and networking and informal mentoring that goes on in the [men's] robing rooms and even the substantive discussion. There was talk about how they settled cases or narrowed issues," says Needham.
"The broader issue is one of inclusion and that these spaces, if they are going to exist and serve our profession, need to be available to all lawyers."
PHILLIPS WINS FAMILY LAW AWARD
The County of Carleton Law Association announced it will honour Ottawa lawyer H. Hunter Phillips for his work in family law.
Phillips won the Hon. Heidi Levenson Polowin Award for Family Law, the Feb. 19 announcement said. The award recognizes "great dedication to and high ideals in the practice of family law."
CALL FOR NOMINATIONS
The Advocates' Society is calling for nominations for its Arleen Goss Young Advocates' Award. The award is "presented in recognition of distinguished advocacy" to a person who has demonstrated a "record of innovative and passionate advocacy" and has also shown a "demonstrated concern for and contribution to the advancement of social justice," said the society.
"Arleen A. Goss passed away on Dec. 10, 2002, at the age of 40, after a lengthy battle with cancer. She practised initially as a defence lawyer in the firm of Stern & Goss and then, for the last five years of her life, as an assistant Crown attorney with the Ministry of the Attorney General of Ontario," said the society.
The nomination deadline is March 15. More information on the award and the nomination process is available at www.advocates.ca.
LAW TIMES POLL
The number of lawyer candidates in the upcoming Law Society of Ontario bencher election is the highest since at least 1995, but as Law Times reports, voter turnout is declining. Law Times asked readers if they think voting should be mandatory for all lawyers and paralegals in this election, which takes place in April.
A majority, 55 per cent, did not agree that voting should be mandatory.
The minority of respondents, 45 per cent, said voting should be mandatory and that it's important for lawyers and paralegals to take an interest in their governing body.